February 8, 2015 - 7:52am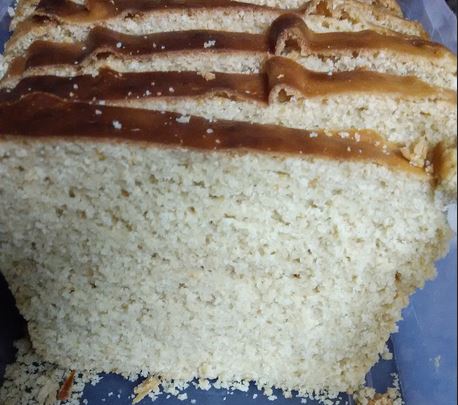 Hello to all ..... I have attached the pic of my not so bread like bread, its whole wheat. As usual its dense but I am unable to see any holes or air pockets due to yeast activity though the dough rises a bit more than double. I do single rise only as I tried double rise but dint see much difference. When I transfer it to oven, the middle sags a little bit though I try to be very soft while transferring. Its coming out sift due to use of milk, honey and extra moisture ( I tried roux method here) 300gm flour, 3 gm yeast, 30 gm sugar, 30gm oil, 80% fat free milk and a bit of milk powder. I dint use salt. Kept kneading for 10 minutes till all came together. Used bread pan 8x4 inch, preheated at 200C for 5 min, steamed with hot pan, baked for 20 min flat at 200C and then last 2 min grilled from top for brown layer, cooled in rack. I read this forum posts and other books regularly but cant catch if I am going wrong.
(a) Why almost 0% air pockets?
(b) Does this bread looks undercooked?
(c) If I make in smaller quantities to test like 50gm flour, I can see air pockets and it looks cooked. For testing I use full white flour, still results almost the same no fluffiness.
(d) If I at start bake at 220C for 5 min and then continue at 180 for next 15-20 min will initial extra heat seal the air pockets before it starts to sag.
(e) For the above quantity is 20 min at 200C ok? What if I bake it at 180C for 40 min, will the bread turn very hard?  I tried myself but top is hard crust middle is ok but still no air pockets.