December 29, 2014 - 11:25pm
Madame Muesli, Farmers' Market, & Brownies
More than two months has passed since my last post on TFL, yet it feels like a brief moment in the grand scheme of things...
Anyway, never mind that. Updates, updates, updates. A few major, life changing events have happened in the past couple of months. And today I finally have a break from my bakery (in Siem Reap, Cambodia, Southeast Asia), so now's my chance to reconnect with my fellow TFLoafers.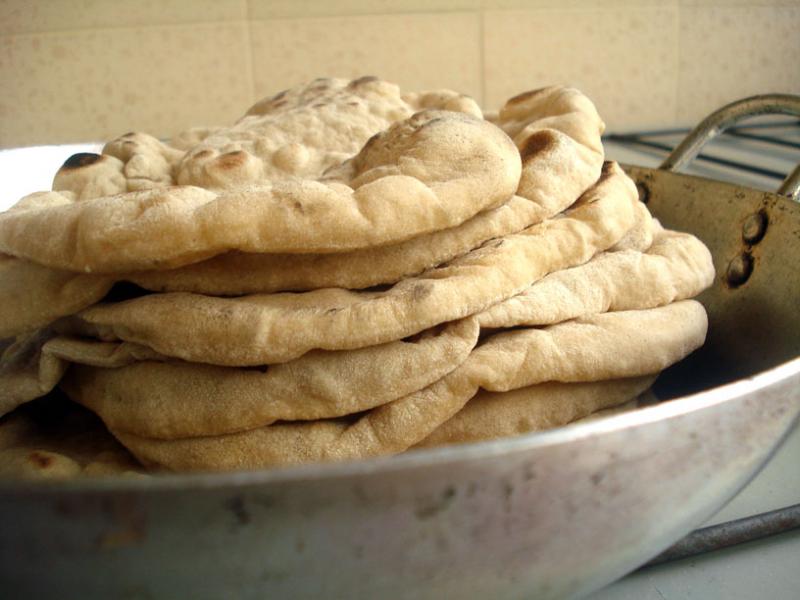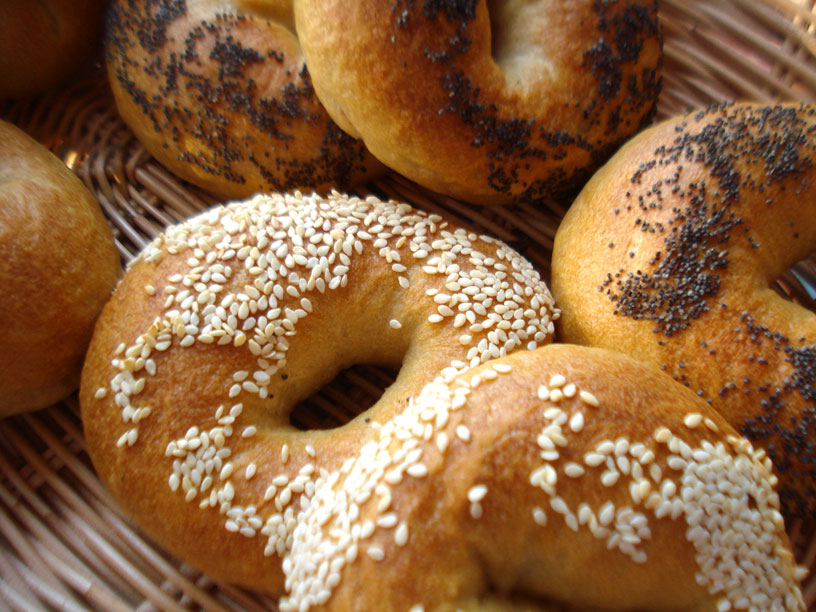 Poppy and sesame seed mini-bagels (AKA baby-bagels)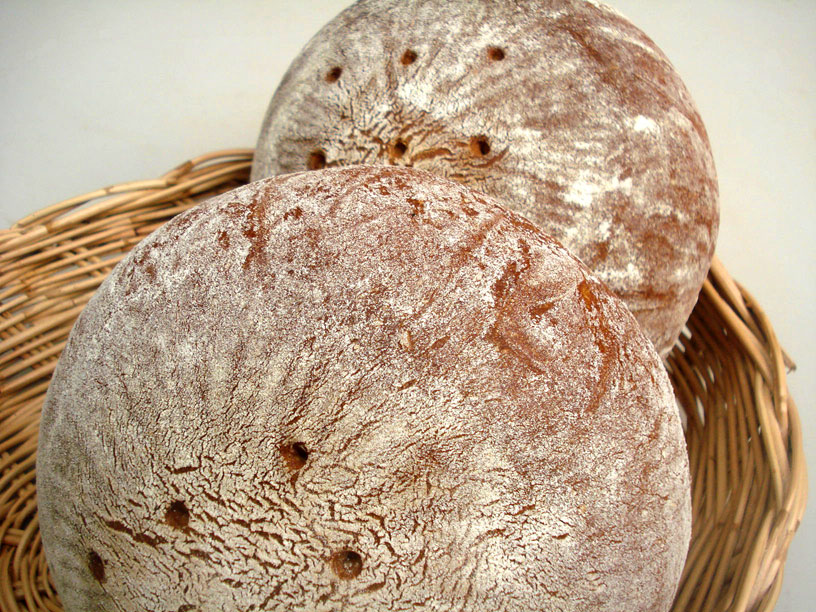 Bauernbrot (German-style spiced rye sourdough bread)
For a brief while, I was regularly producing Greek-style pitas, mini-bagels, and the Bauernbrot (spiced rye sourdough bread) for clients and a weekend handicraft market. However, after much thought, I discontinued making these breads due to physical and mental exhaustion.
Really. I was pooped!
My most critical mistake was postponing staff hiring and training. Consequently, I was baking nearly every day, with less than 4 hours of sleep at a time, and developed aches in my joints from head to toe. The aches were likely the result of working large masses of dough by hand for prolonged periods. (I didn't have a mixer and I still don't by choice.)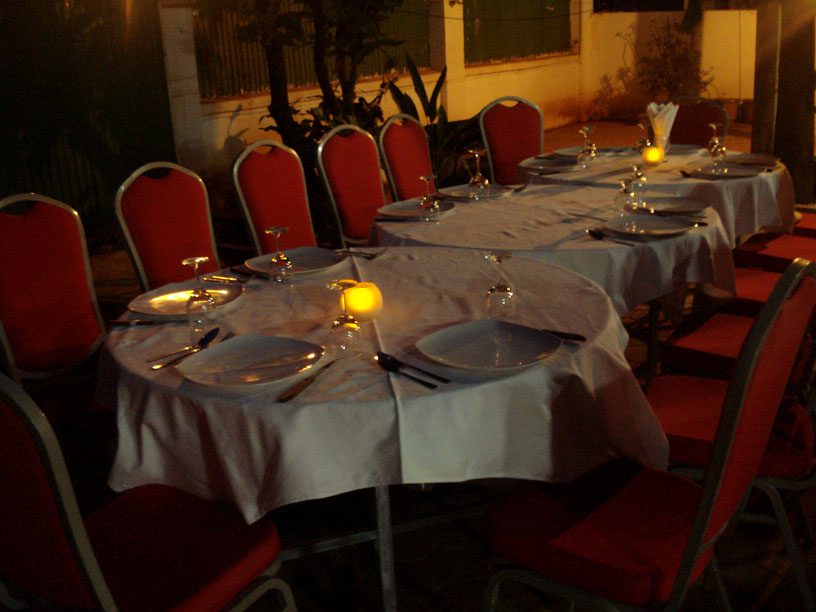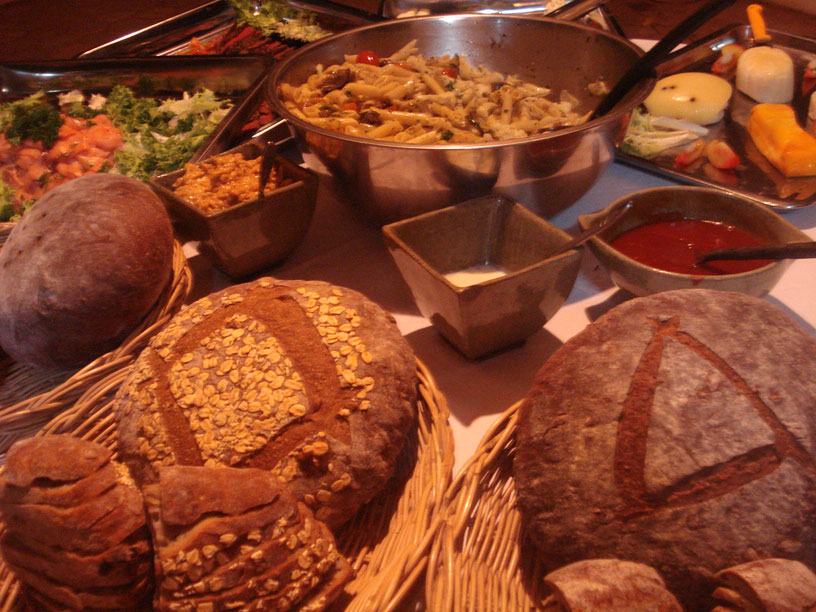 Left to right (dips): Obatzda (spiced Camembert cheese spread), wasabi sour cream, seasoned tomato sauce
Left to right (sourdough): German-style spiced rye bread, French-Swiss influenced muesli bread, multigrain bread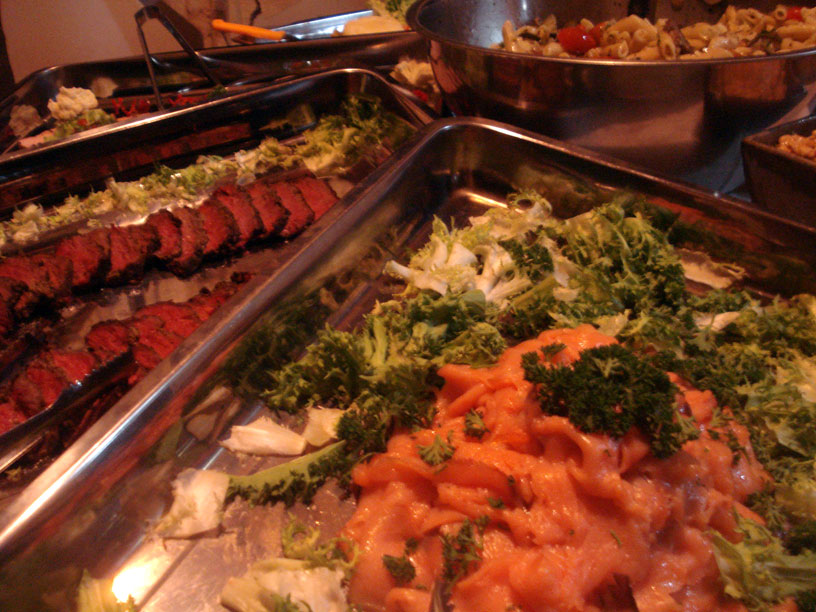 Left to right: Homemade beef cold cuts, smoked salmon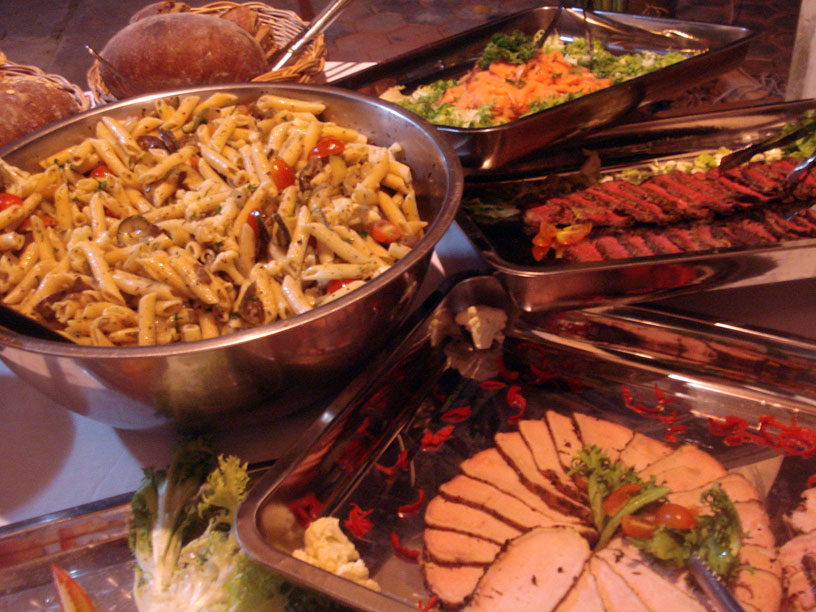 Left to right: Italian pasta salad, homemade pork cold cuts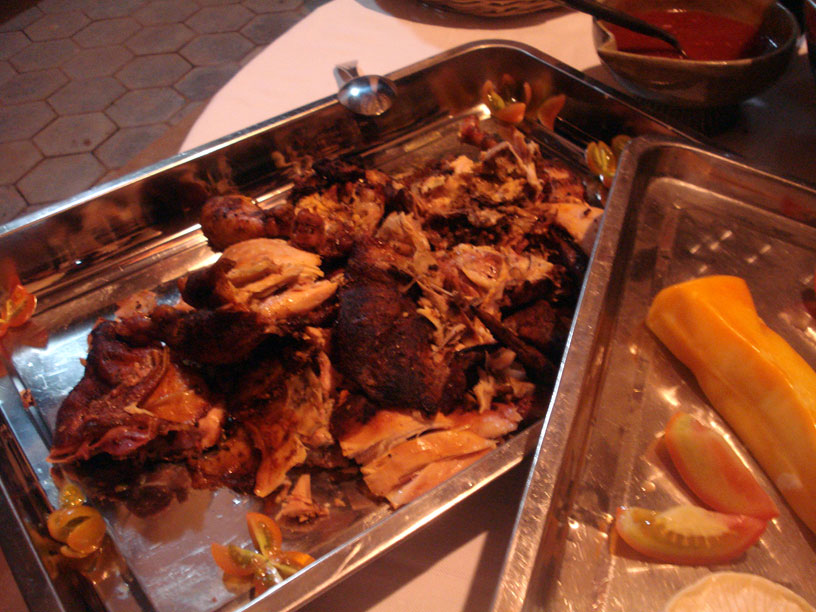 Left to right: Chicken roast, assorted cheeses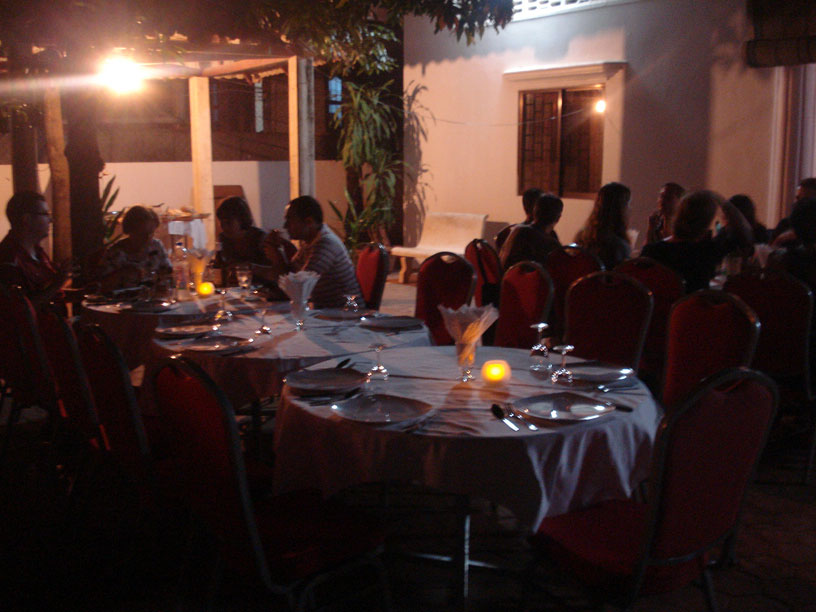 Late November was my birthday. I took this opportunity to host an all-you-can-eat buffet for my friends, as well as test a new sourdough bread I called "Madame Muesli". This effort was a collaboration between me and my pseudo-brother / business partner Michael (a German chef and caterer).
(By the way, we both launched a catering company many months ago and since then have established a good reputation in town.)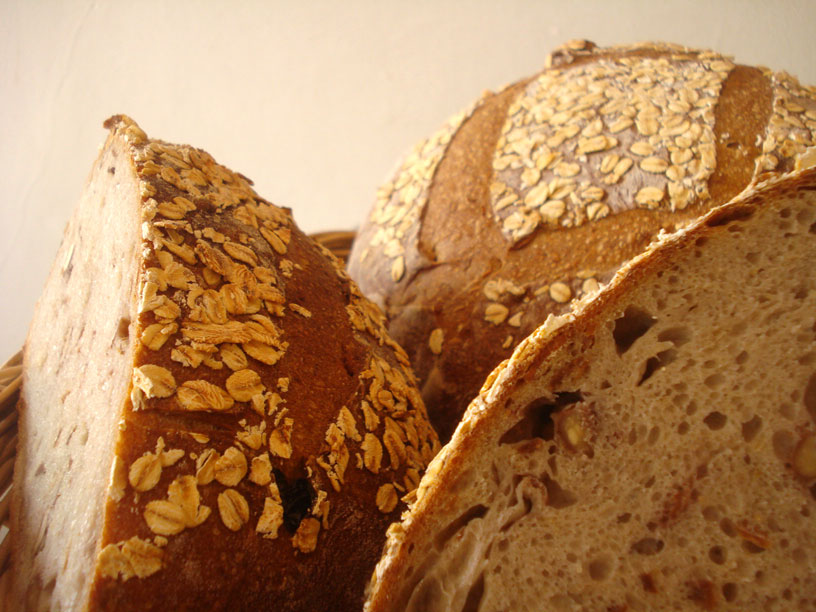 The Madame Muesli was inspired by the French "pain de campagne" (country bread) and the Swiss muesli. 90% wheat (T65 French bread flour), 10% medium rye, featuring rolled oats, freshly toasted almonds and walnuts, and soaked black raisins.

After its positive reception at my birthday bash, I produced it for the handicraft market on the following weekend and still do to this day.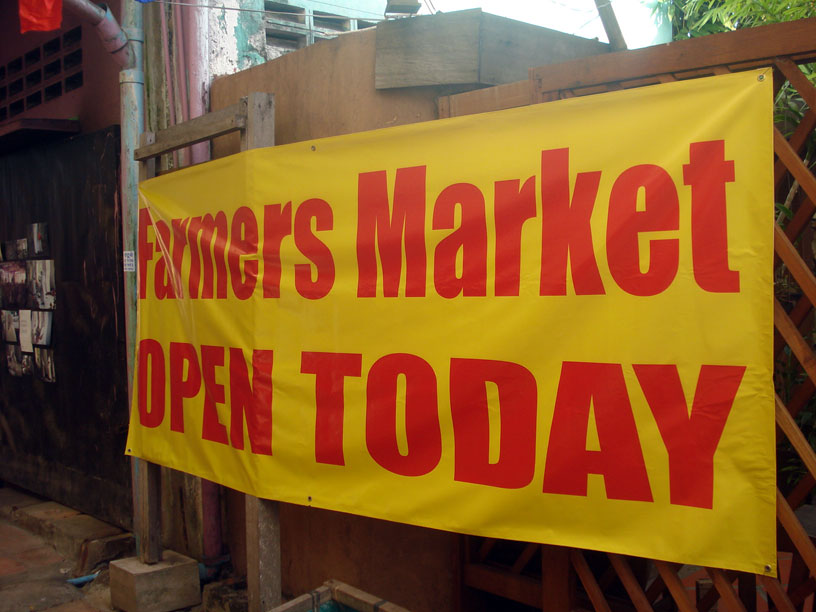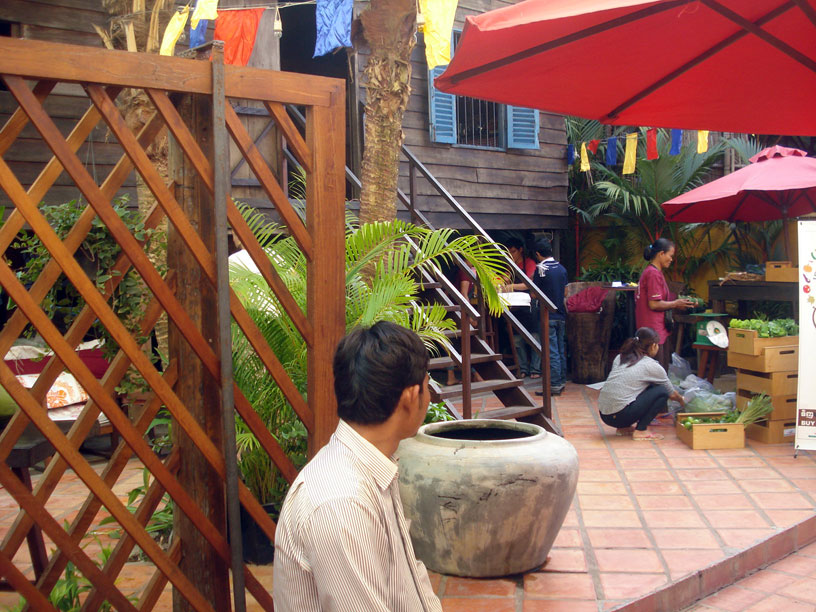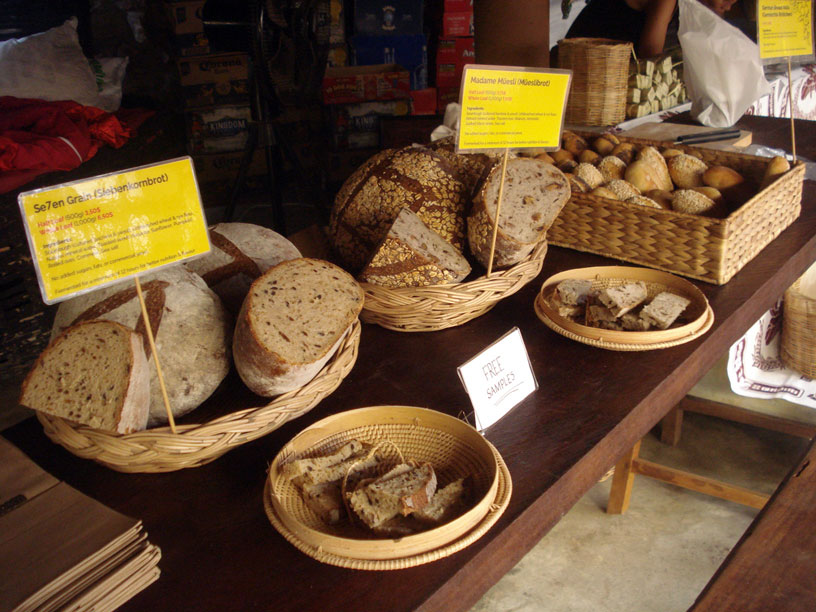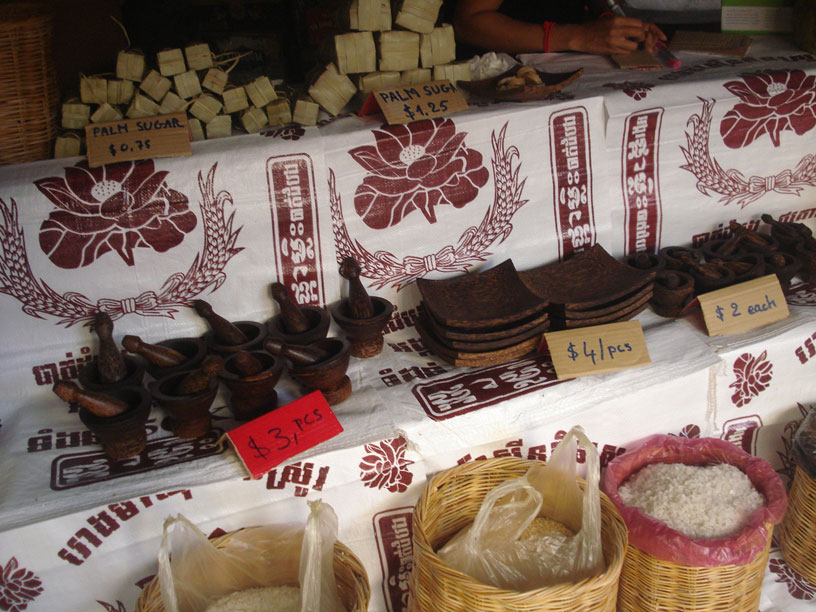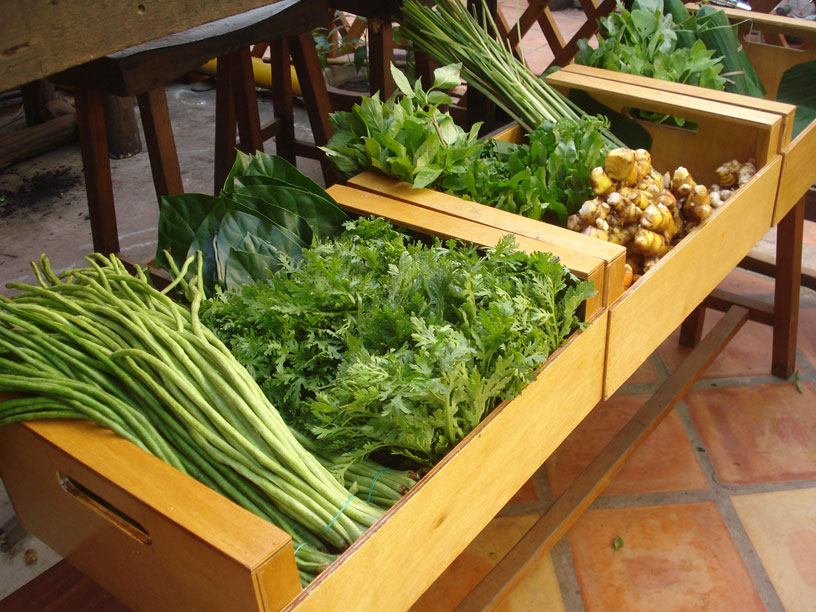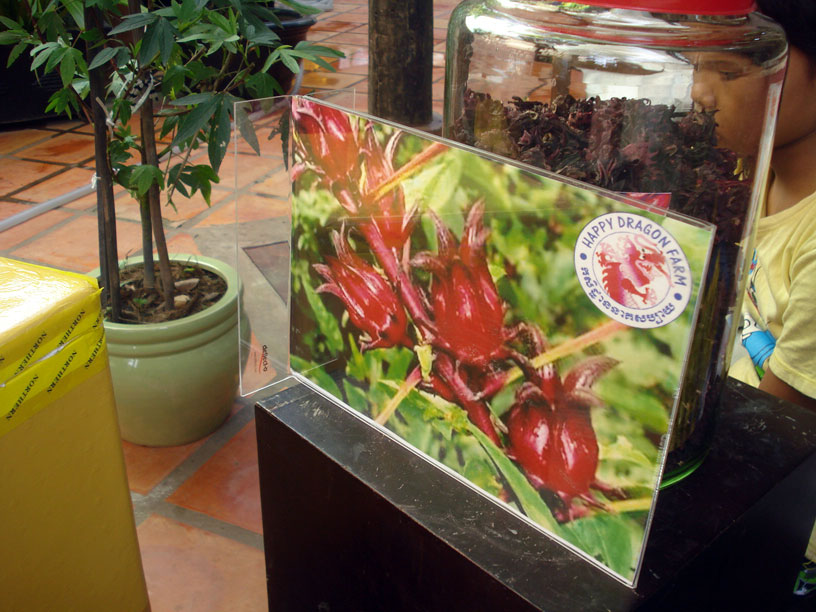 In early December, with just 5 vendors including myself, the first Farmers' Market in Siem Reap was born.
Besides my breads, locally produced fruits and veggies, palm sugar, black pepper, sea salt, brown rice, free-range whole chickens and eggs were available. Miraculously, my breads sold out in only 3 hours, including the box of breads I had set aside!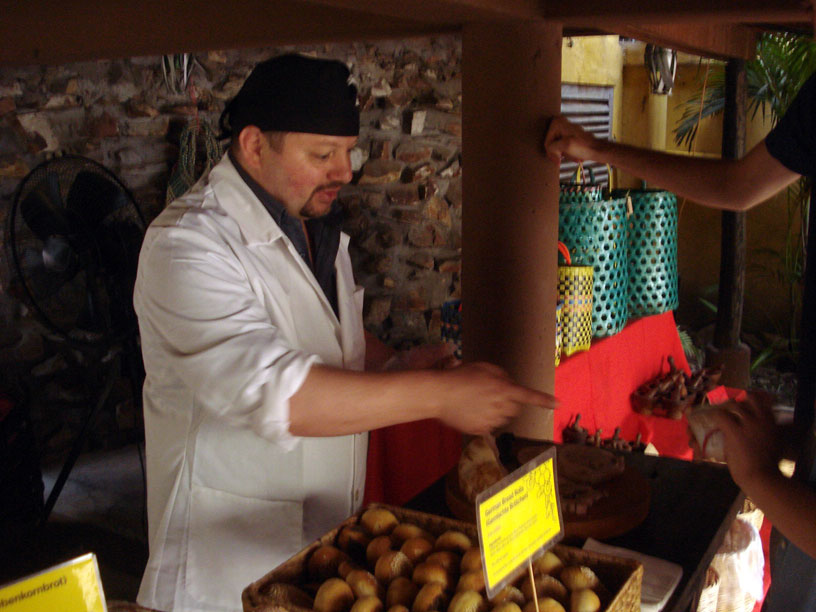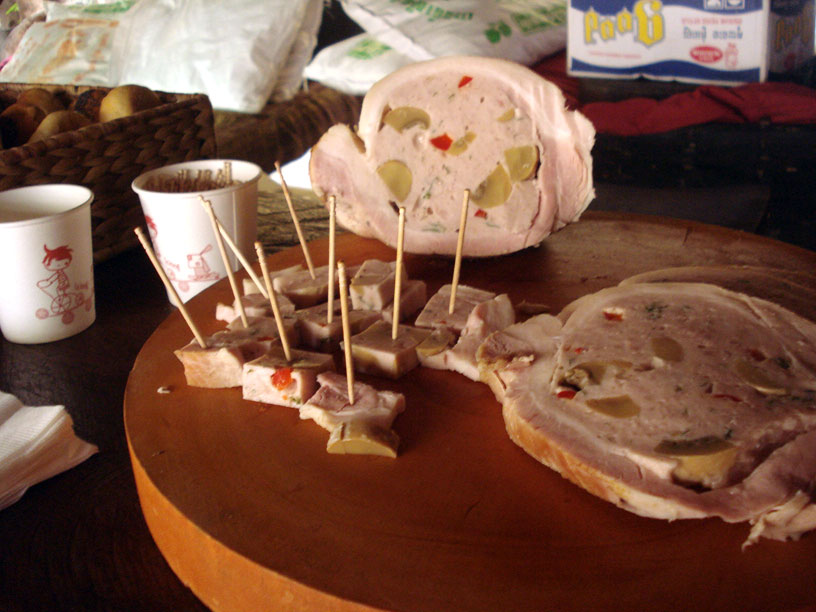 The Farmers' Market has opened only for the last 3 Sundays and the initiative has already acquired a few more vendors, one being Master Butcher Hagen. With over 3 decades of (butchering) experience, Mr. Hagen took the plunge and recently moved into Cambodia to start the production of artisanal German cold cuts and fresh sausages.
I'm extremely honoured and happy to say that Mr. Hagen will collaborate with my business partner and I, working closely together to improve each other's specialties as Chef, Baker, and Butcher.
All we need now is a German beer brewer and cheese producer, then we'll become an unstoppable culinary force in Cambodia!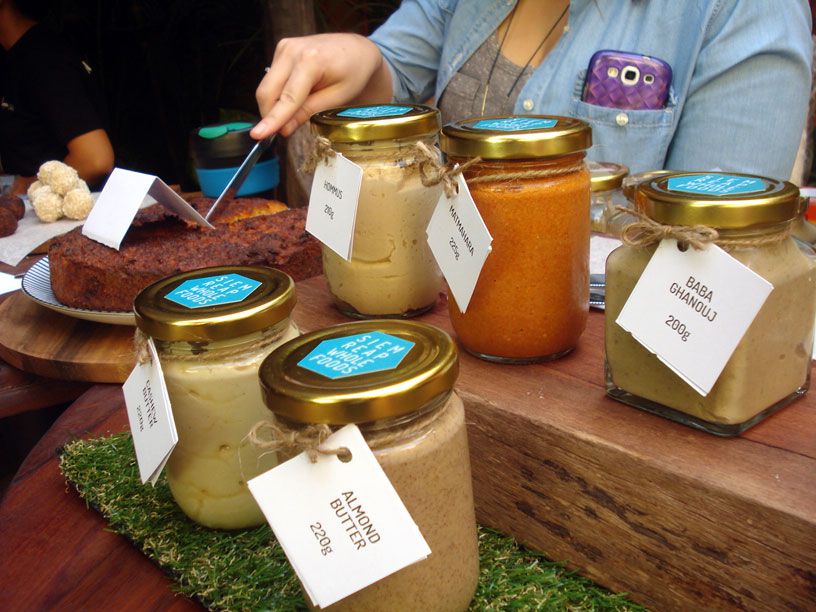 Additionally, an Australian couple has joined the Farmers' Market, specializing in healthy, homemade spreads and dips. Because of their worthy enterprise, sales of my breads at the market spiked!  
Funny story. They were my regular customers at a separate handicraft market. I wouldn't have guessed that they would join the Farmers' Market and form a partnership with me. Goes to show you, it pays to treat your customers well.
My latest creation after a month of experimenting: Chocolate Chili Brownies.
Made with chunks of Belgian dark chocolate (70% cocoa), enriched with clarified butter, free-range chicken eggs and natural palm sugar, a dash of espresso powder and buckwheat flour to amplify the earthy flavours of chocolate, a splash of Madagascar Bourbon pure vanilla extract for greater depth and roundness, and a healthy dose of freshly ground spices and chili powder to take flavours up another notch.
With a description like that, you'd expect it to be a big hit at the Farmers' Market last Sunday. And you're right---it was! A handful of my customers went to the Farmers' Market specifically to purchase my brownies. A woman even did a lil' dance while sampling them! That is, without a doubt, one of the best compliments I ever received as a baker.
So what does the future hold for me?
Well, I anticipate that I'll venture more into brownies and cookies. I seem to have a knack of making delicious, edible squares and circles. I also foresee the production of sausage rolls and savoury pastries, thanks to Master Butcher Hagen. 
But whatever happens, I need to stay true to my heart. I'm now at the point where I must decide: will my bakery remain small and humble, or will it become more industrial and dependent on machines? Of course, I can achieve a balance... but I've been warned by established bakers. 
Thanks for the read and keeping me motivated. I still visit TFL every now and then, but sadly I'm often too tired to comment or post. If you wish to stay updated with my journey, to transform Cambodia into a culinary hotspot for sourdough breads, please visit my Facebook page and "like" or bookmark it.
www.facebook.com/SiemReapBackerei

Farewell bread brethren!

Zita
Head Baker
Siem Reap Backerei