November 20, 2014 - 12:44pm
We 3 gmas made it to week 4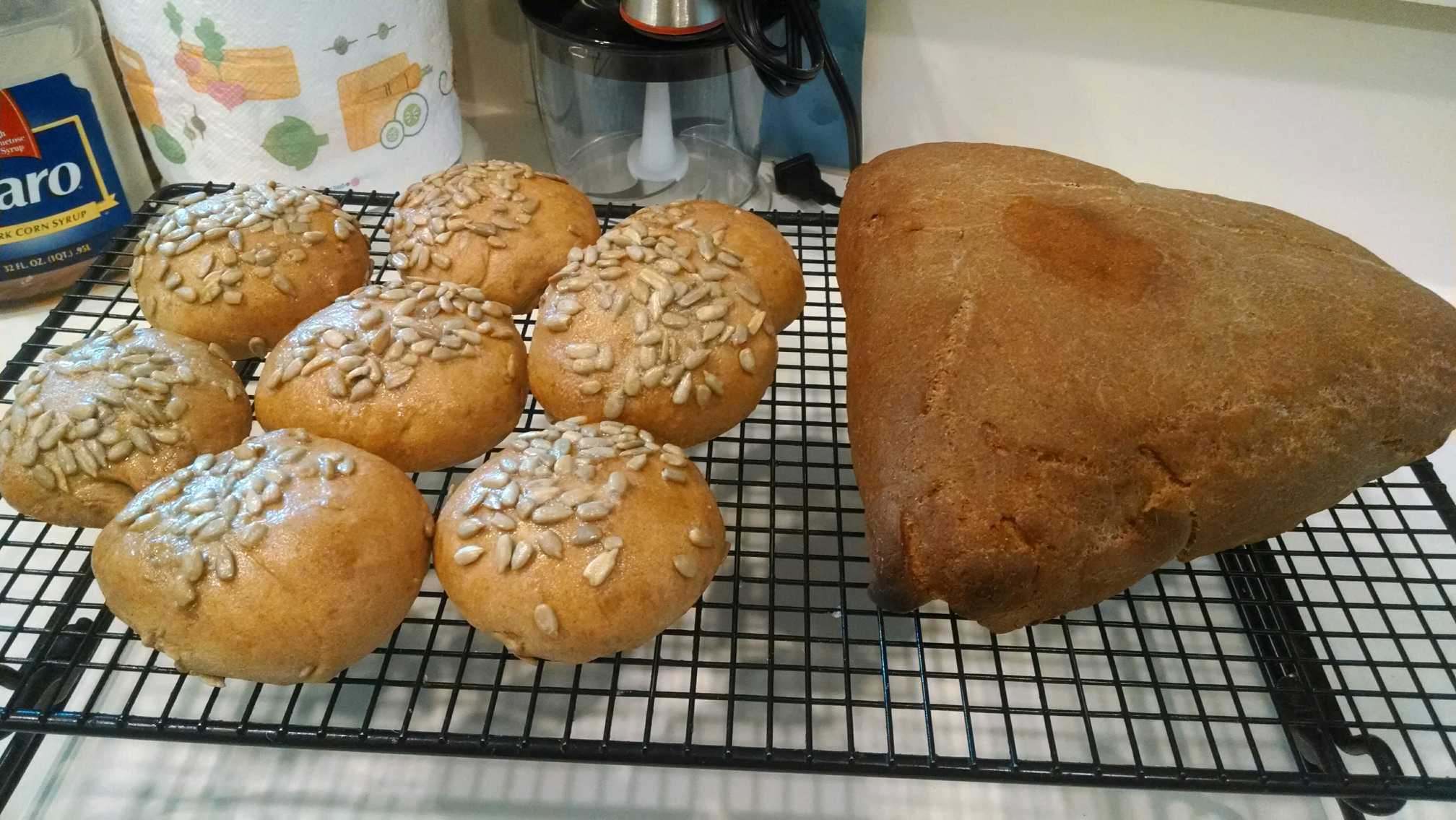 Still Rye testing and holiday prepping... Here are our pictures... Folded Rye Bread and Rye Rolls with Sunflower seeds... 
Helen's lead in....  below are Barbra's...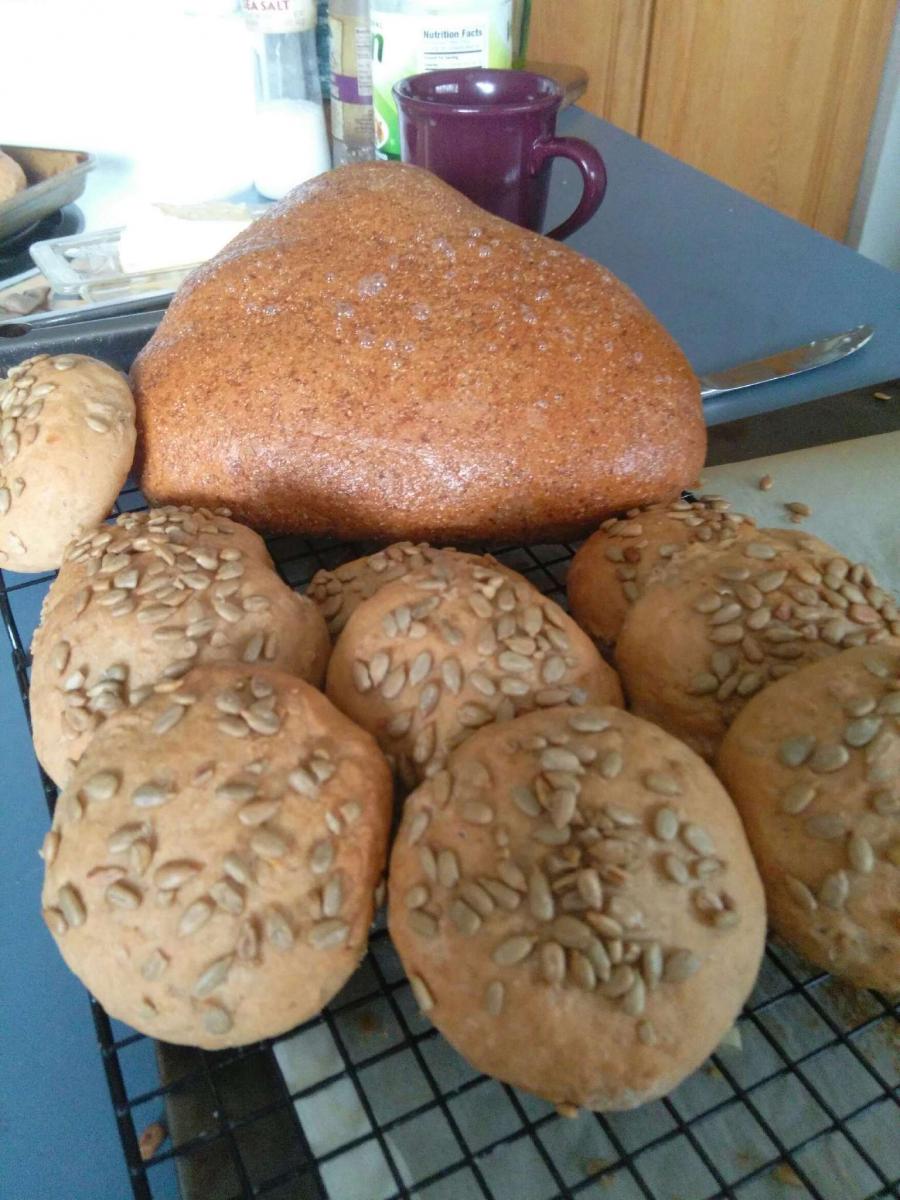 and then I will finish up with mine...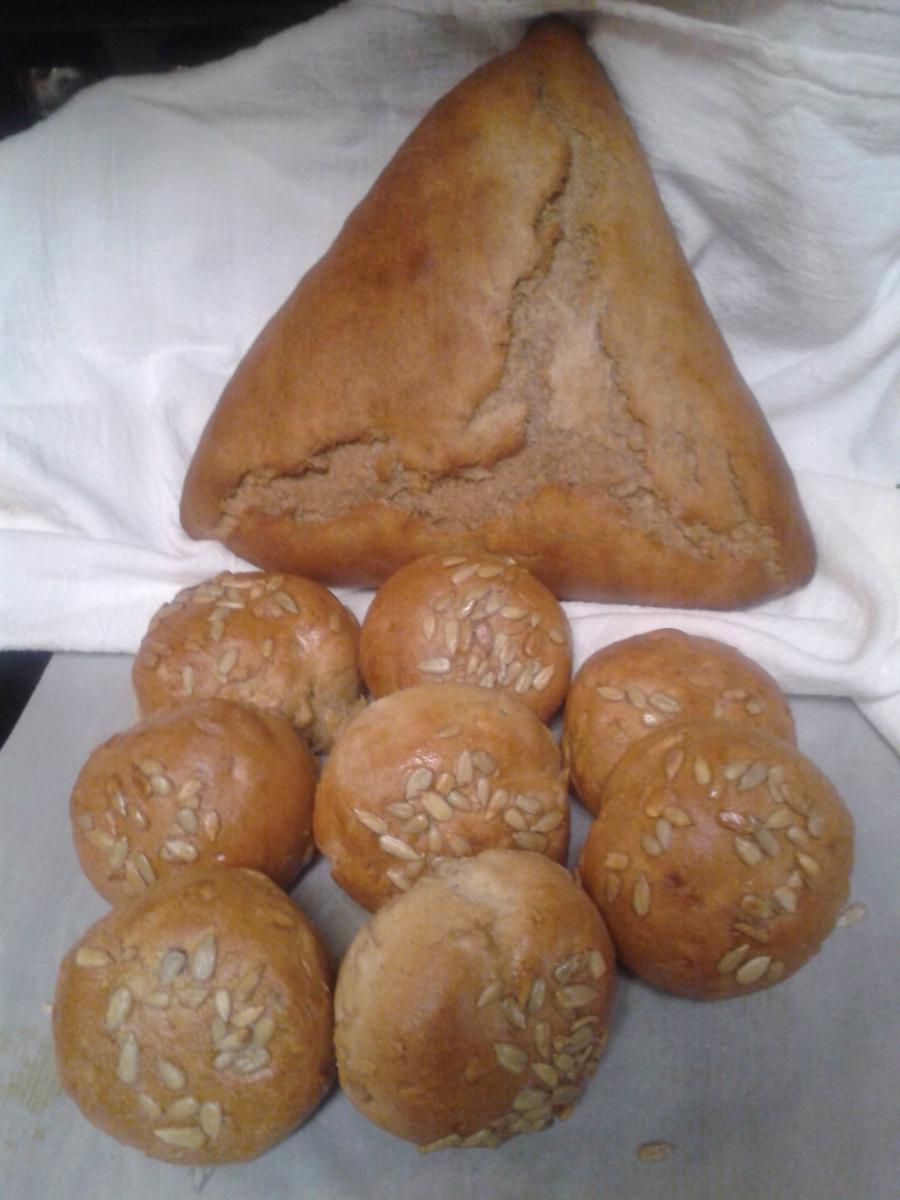 Very similar, very quick bake... actually could stagger the steps and make both batches of dough about the same time... fun times with my sisters.
Getting prep done for Thanksgiving!!! Happy Holidays to everyone of every culture! 
Happy Baking is Universal.
Helen, Barbra, and Diane... (in bread picture order.)