September 24, 2014 - 6:15pm
finally! ciabatta results I like.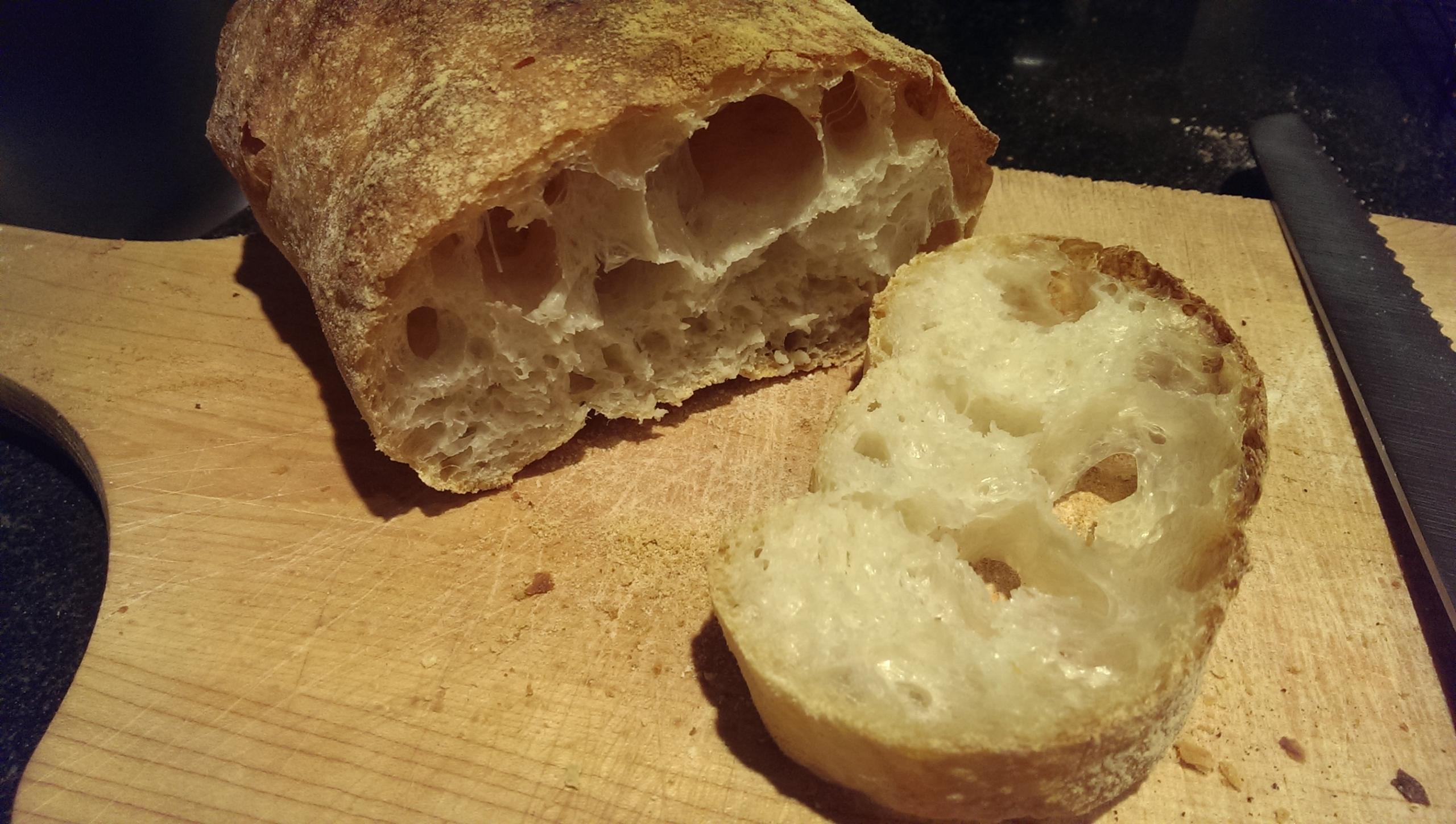 after messing about on and off for a couple years, I combined the poolish ciabatta with the Jason cocodrillo.
Nice fermented delicate flavor.  mmmmm.
took about 30 mins on 4 with my Concept 7 mixer.  I used a smaller recipe then Jason listed because I had the poolish too.
I've gotten much better at handling wet dough.  Nice oven spring on unglazed terra cotta tiles.