August 31, 2014 - 12:24am
Whole Wheat Bread from "Tartine"
Odd as it may sound, I did not decide yet what my "go to bread" recipe is , and to rectify that I searched all bread books that I own to sort out the favorite recipe, and came across one I haven't tried: Whole Wheat Bread from Tartine. I followed the recipe, including cold overnight fermentation of the shaped loaves.  The loaves spent their night in a floured couche in the fridge, but ended up sticking so I had to pry them out the next morning (Note to self: do not underestimate the importance of rice flour while dusting your couche). The loaves did not deflate, but to avoid misshapen crust , I flipped them smooth side down and scored them seam side up. The oven spring was marvelous!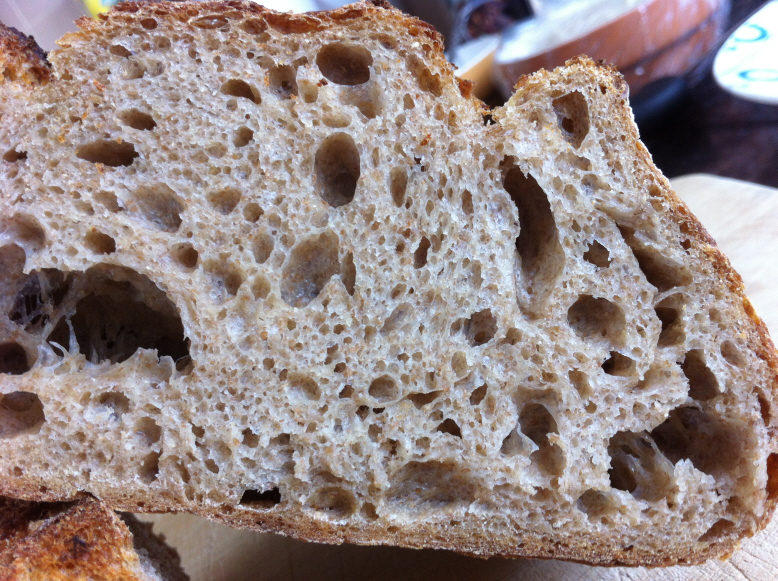 The flavor of this bread is outstanding! mellow, with subtle flavors, including wheat flavor, but the overall experience is nothing short of amazing. The sour is really in the background with this recipe, which makes it suitable for many of us who dislike a vinegary flavor. I think I've found my daily bread.
I've also baked some poolish baguettes from Hamelman's bread, turned them into a Tuna and mayo with Dijon mustard, lettuce, and cracked pepper. Simple dinner, but absolutely delicious.
Khalid