August 19, 2014 - 10:51am
Sweet Pan Rye with Whole Wheat
This loaf was made using the sponge and dough method. A KitchenAid K5SS stand mixer equipped with a spiral dough hook was employed. The sponge was set in the mixer bowl and covered with plastic wrap, then fermented for eight hours. The dough was re-mixed for a little over two minutes because of the high rye content.
Formula:
Sponge
33.3% Dark Rye Flour
37.5% Stone Ground White Whole Wheat Flour
2% Vital Wheat Gluten
0.5% Salt
0.5% Instant Yeast
68% Water (Variable)
Dough
29.2% Bread Flour
5.6% Honey
2% Shortening
1.5% Salt
The photo below depicts the dough ingredients on top of the sponge just before remixing.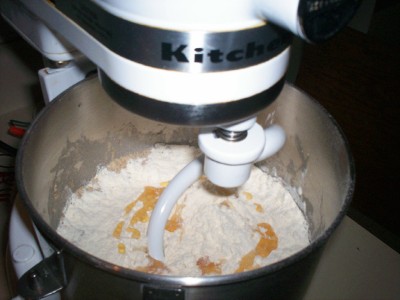 After remixing, the dough is rounded and given a ten minute rest (floor time), then shaped, panned, proofed, and baked.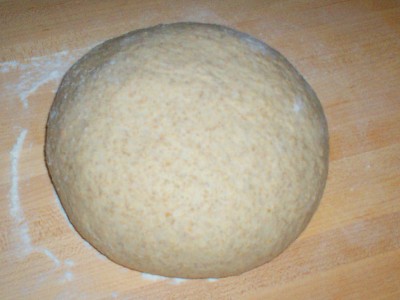 Grilled Swiss cheese on rye with tomato and baby portabella mushrooms.