My first sheave of barley for Homemade Beer!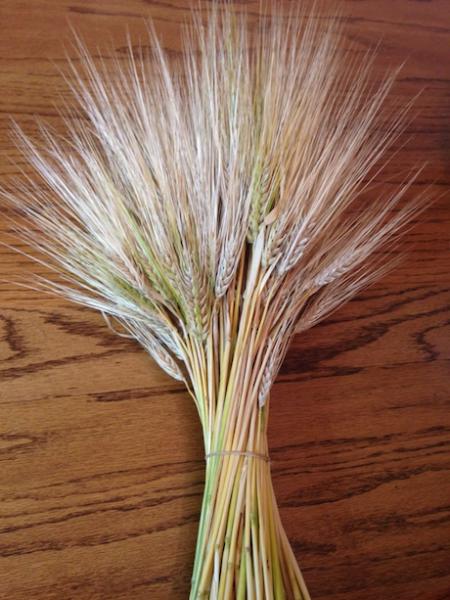 I have just harvested my first sheave of barley. I went through my smaller patch yesterday to pluck out what seemed like the healthiest, tallest, most tillered, most plump stalks. All of these grains will be saved, not used for beer. The rest of my 50 sq ft, I am planning to use for beer. I'm shooting for more than two pounds of grain, and am planning on saving at least 8 ounces for planting next year. I doubt this lone sheave will be enough, so I'll take whatever is necessary to ensure I have a healthy amount of seed to plant next year. I planted 4 ounces over 50 sq ft.
This is a little moist still, with only about 85% of the the heads ripe. Leaving it to dry in the corner of my living room. Need a good pot or vase to make a centerpiece of sorts.
I am planning on planting cow-peas over the stubble, and then, after my tomatoes, beans, and cukes are out, planting some heirloom rye.