I Think My Wife's Hobart N50 Is Finally HOT!!
We have had the Hobart N50 for over 20 years, and have baked countless loaves of bread, so it seemed time to :restore" the outside of it.
The machine was purchased used, and was engraved "US Army"
The machine was acquired with a burned out motor, and I had a local motor shop rewind it, the entire inside was gone through at that time, mostly cleaning and re-lube.
The sieve attachment was purchased for our KA in 1977, and is still in annual use, with the N50.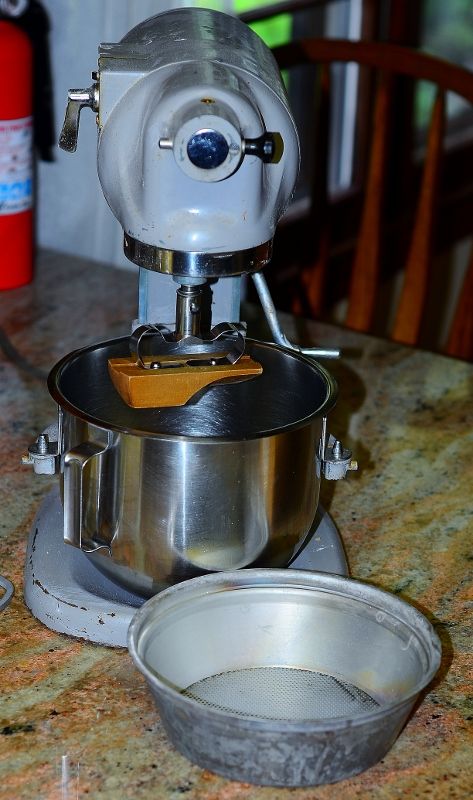 This year, for my wife's birthday, the Hobart went to the local hot rod shop, actually the owner was excited to do the project.
He does motorcycles and high end custom work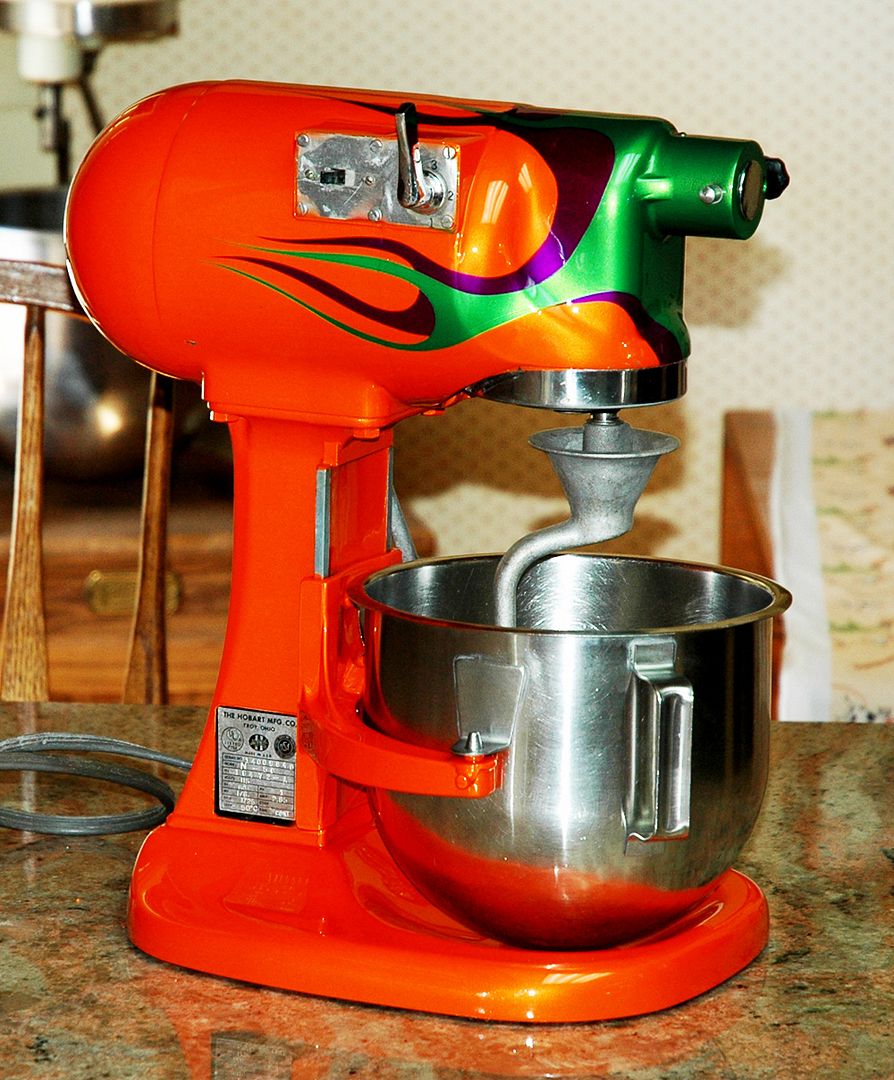 The Hobart was inspired by what he had done to my tractor hood, I had painted the tractor, he only did the hood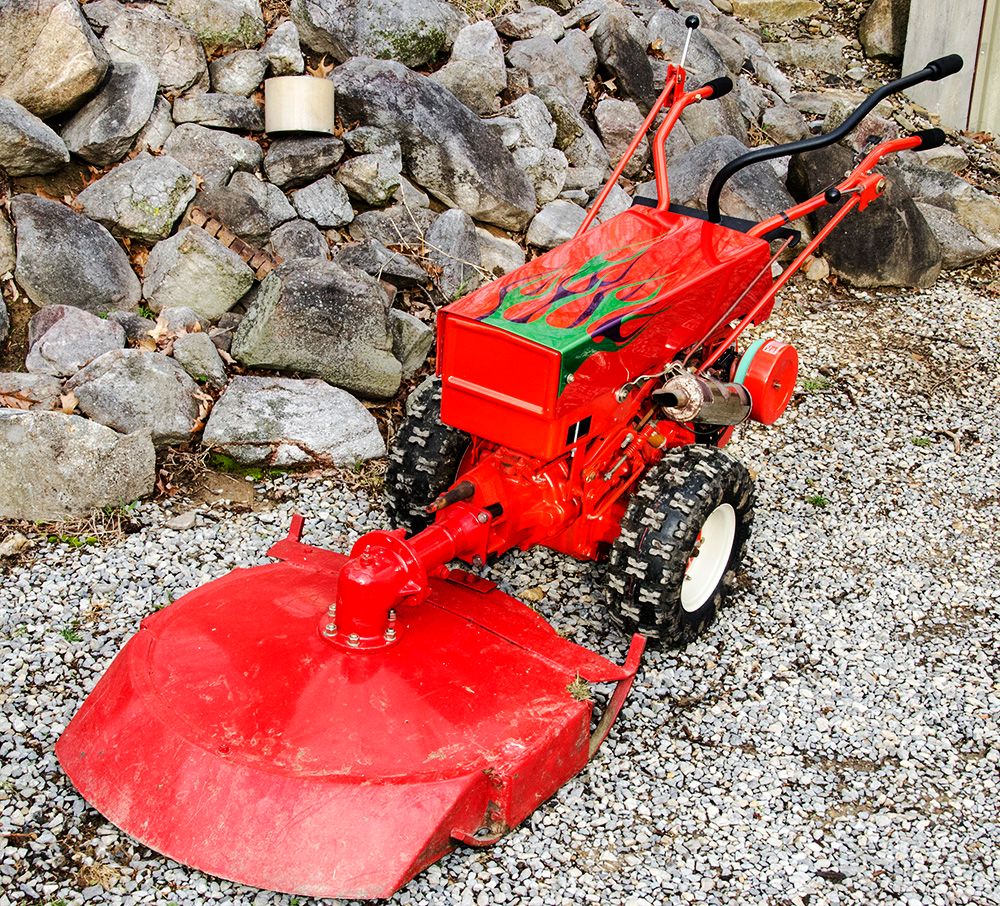 We now have matching machines, both take multiple front attachments!!
Let me know what you think!!