Pics of my first sourdough bread using my first sourdough starter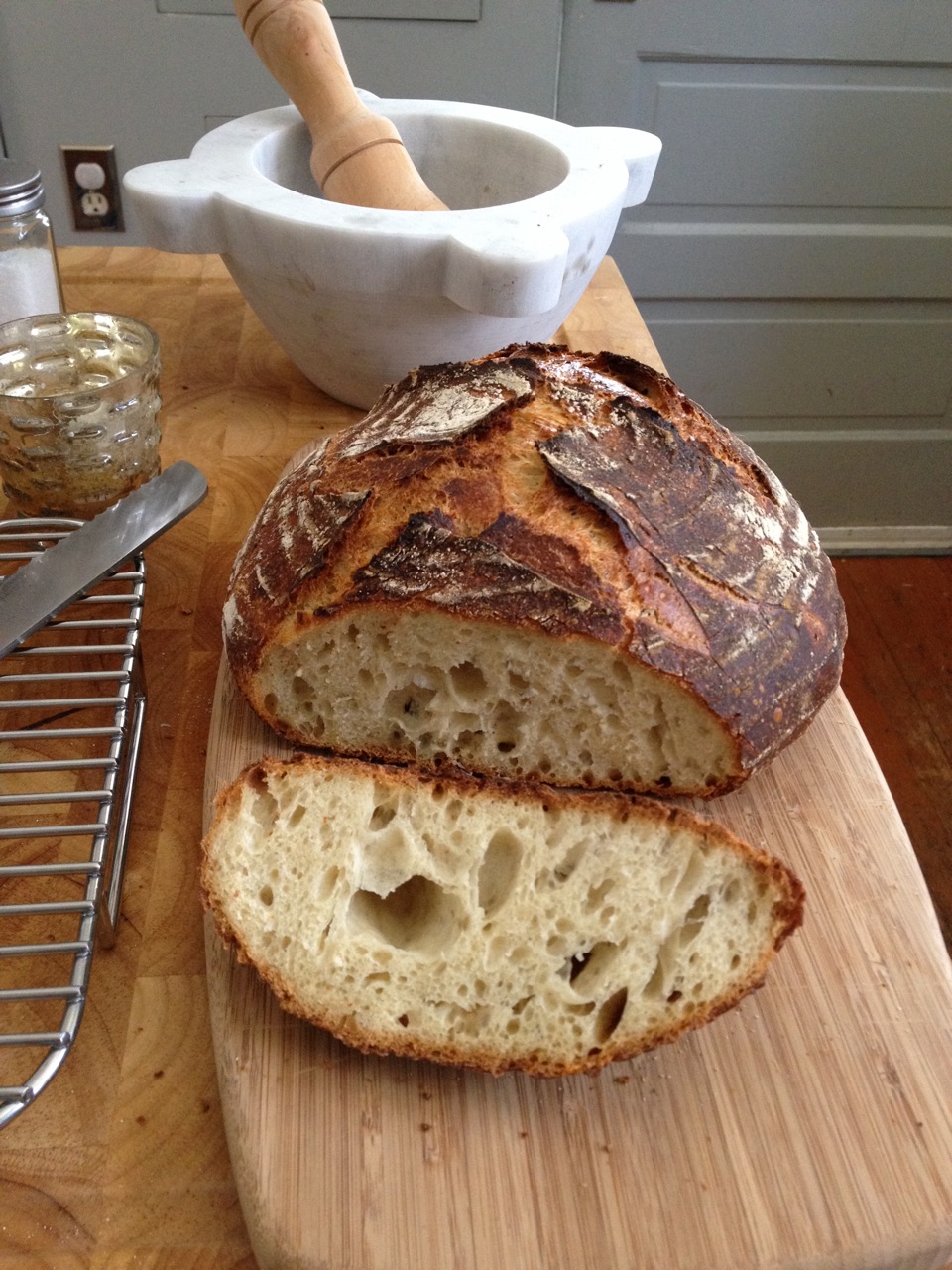 ...which surprisingly turned out pretty perfect!  I was following a Ken Forkish recipe but put in sourdough starter instead of dry yeast without altering anything else in the recipe.  I thought it would be a major flop but it turned out not only attractive to look at but VERY delicious!
I first made the starter in Dec. '13 but have only used it in pancakes and waffles until now!