We 3 gmas made Danishes (again)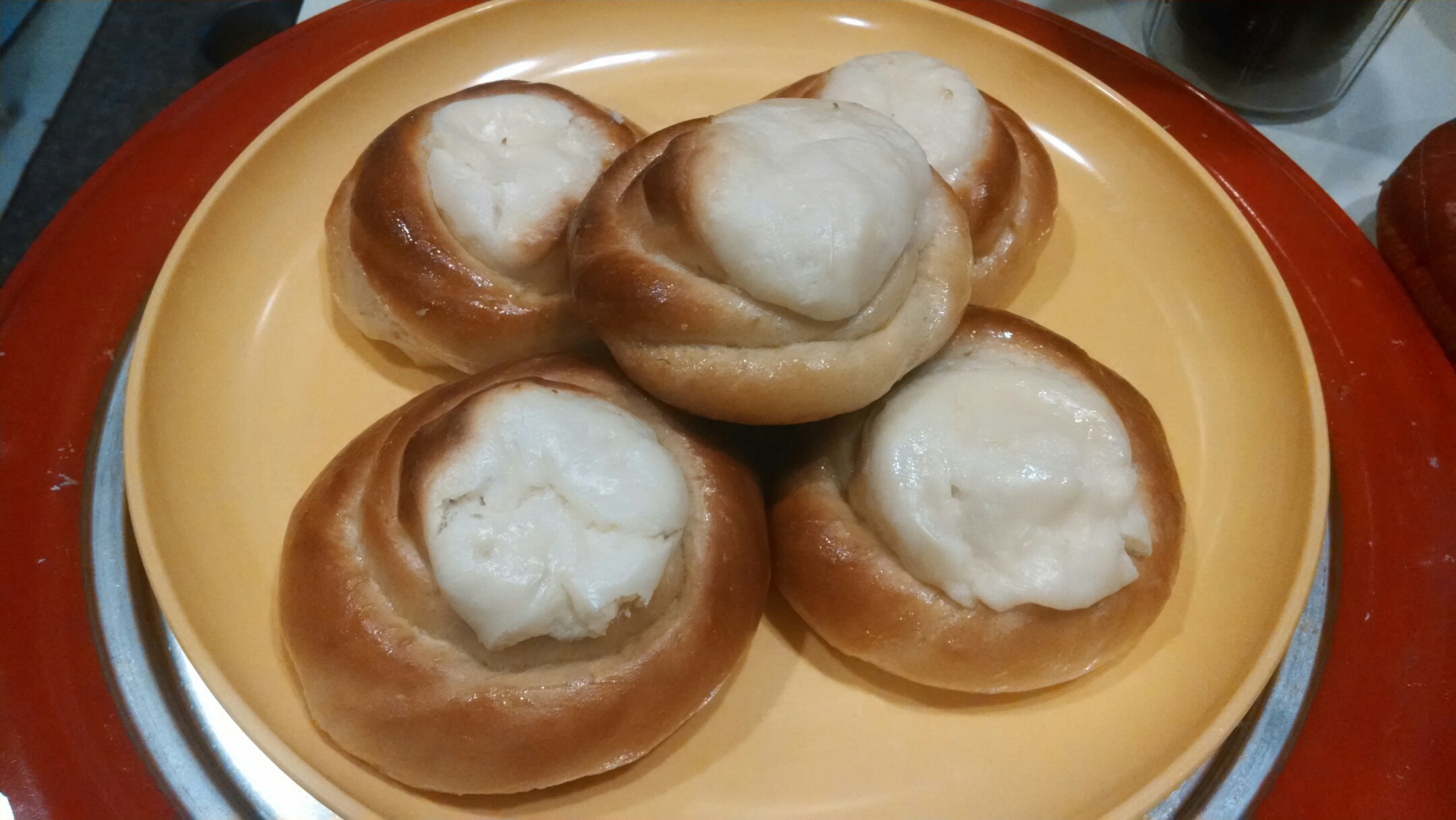 We did it again, made Danishes, and braids, and visited the laminated doughs...frozen, fresh and unlaminated... as per our usual we went different ways, with similar Ideas... and, of course, tasty results!
The lead in is Helen's cream cheese filled Danishes with simple syrup glaze...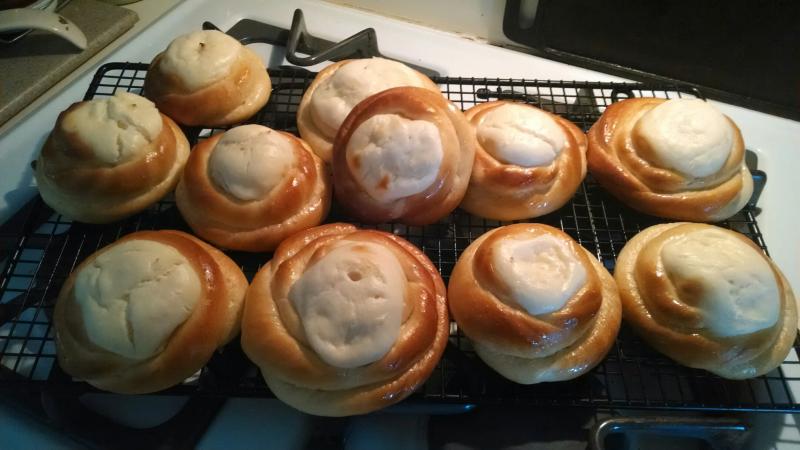 Here they are cooling... nice and brown...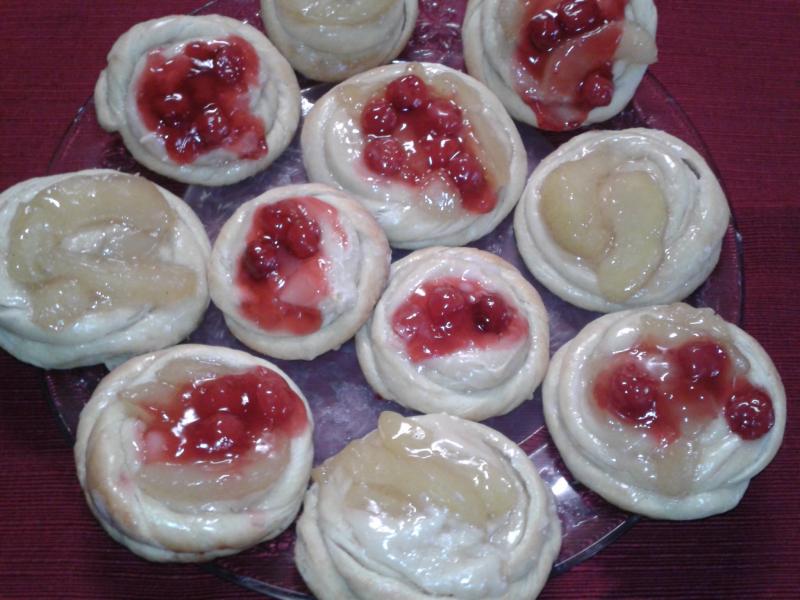 These are mine, the lighting really makes them look raw... but they are lightly browned, cream cheese, cherry and apple... cherry/apple and then all three on some... lots of yummy thrown in for good measure.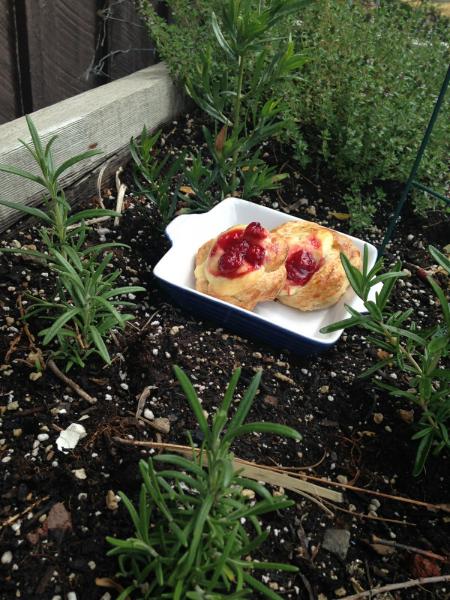 Barb plated hers and placed them in her kitchen corner herb garden... lovely... I bet they didn't stay there very long... they are begging to be paired with fresh coffee... and then a nap!
I am now taking a coffee break with mine and we'll let you know what we bake next week.
Happy Baking, Diane, Helen and Barbra