Calzones and Triple Levain Madness
Ever since Sylvia posted her wood fired calzones we have been making them at least once a month.  These were packed with home make pizza sauce, fresh and shredded mozzarella, Parmesan and Pecorino cheeses, Italian hot sausage and pepperoni , red and green onion, button, shitaki and crimini mushrooms, with some red pepper slices and fresh basil.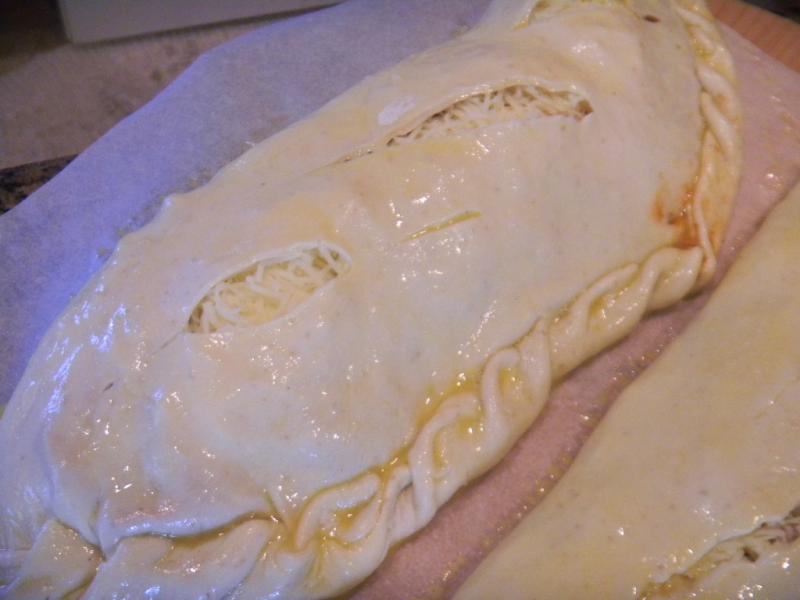 The crust was starter with 100g each of AP flour and yeast water with a couple three pinches of ADY and 10 g of 6 week old rye sour starter.  We didn't have as much time as usual so we made sure the levain would be very active -quickly!  After it had risen 100% we added it to 400 g of AP 1.8% salt and enough water, 252 g, to get it to 70% hydration.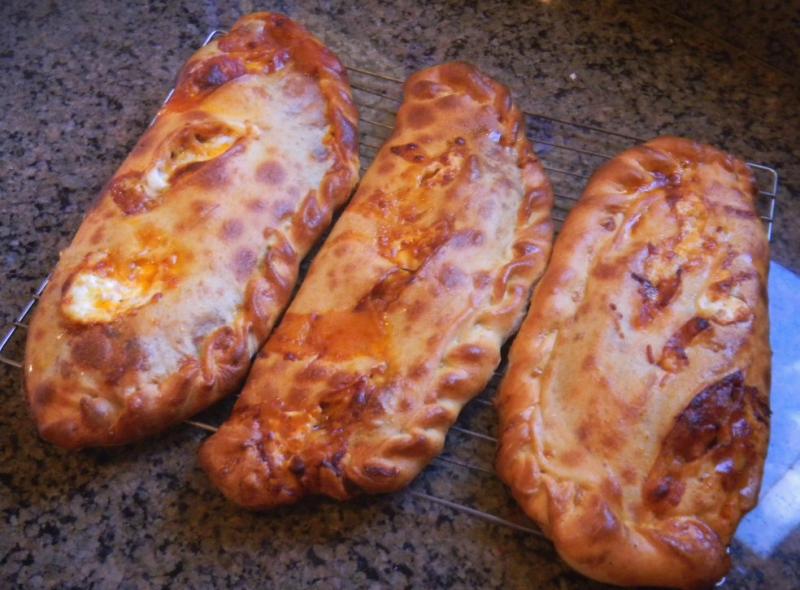 We did 6, 1 and 1  minutes of slap and fold sessions 20 minute apart and 3 sessions of  stretch and folds fromt the compass points also on 20 minute intervals.  Then we let it bulk proof on the counter for 4 hours before shaping them in to ovals with a rolling pin.  My daughter stuffed and folded them which is why they look so good and I egg washed them and slashed them 3 times each and loaded them onto parchment on a peel.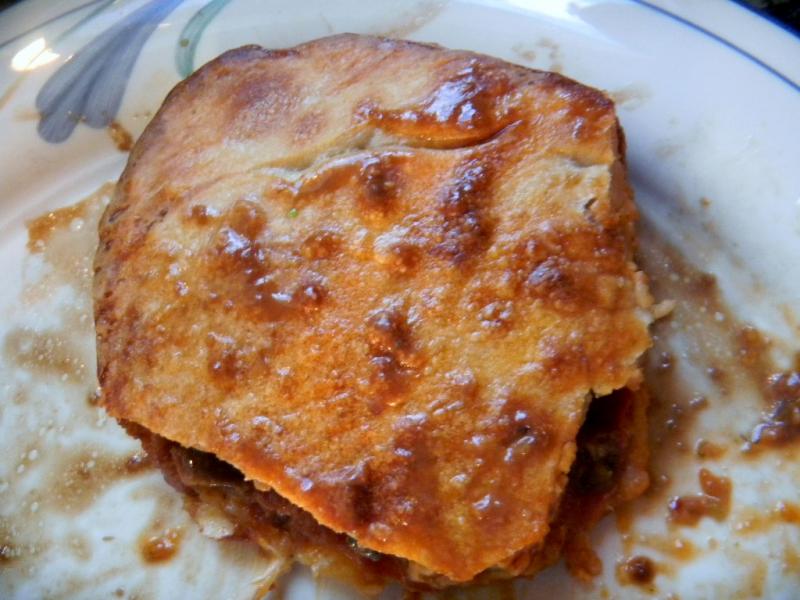 Here is the bottom of one piece before it was inhaled.
They were so big they barely fit on the rectangular baking stone in Big Ole Betsy who was waiting at 500 F with no steam.  We slid them off the peel onto the stone and then after 2 manures we turned the oven down to 450 F and baked them for another 8 minutes before turning them 180 degrees on the stone and turning the oven down to 425 F - convection this time.  In 15 minutes they were done, bottoms more crisp than the tops, and transferred to a cooling rack for 5 minutes before serving.  They were still too hot to eat though.  They looked fantastic and tasted great.  Just as good as a pizza.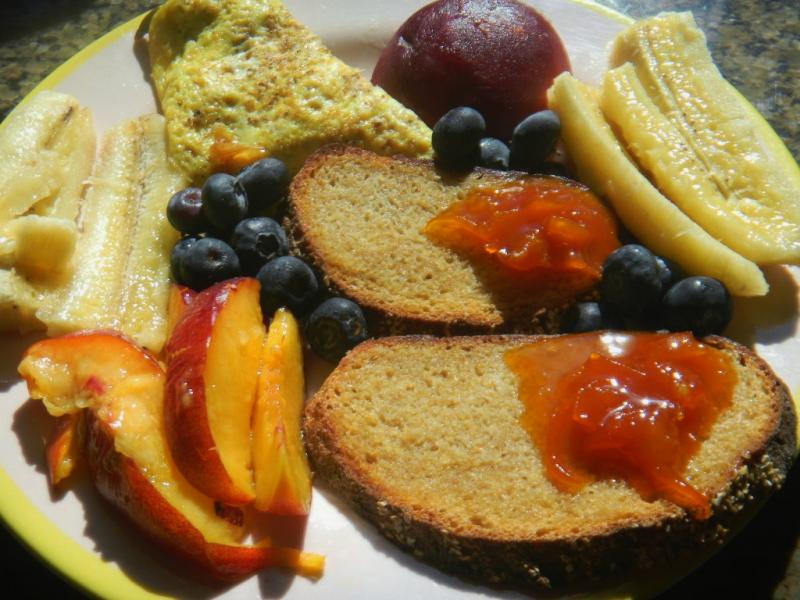 The last of Ian's bread made a fine breakfast this morning and monsoon has arrived so....... the sunsets are better!