St. John's Cake with fresh cherries and cream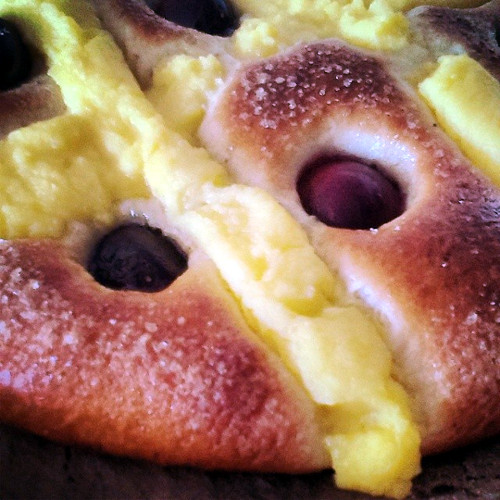 Traditional flat sweet bread prepared on the feast of St. John in June. It is a light sweetbread with candied fruit, but in this case I have added fresh cherries.

For 4 cakes, the classical recipe is 1 kilo of flour, 330 ml water, 4 eggs, 150 sugar, 150 butter, salt, spices (aniseed, cinnamon, nutmeg...) and 40-100 gr of fresh yeast. Too much yeast for me, so I added 200 gr of sourdough + only 20 gr of fresh yeast.