Bespoke heavy steel Pullman style bread tin
I have two of these for sale.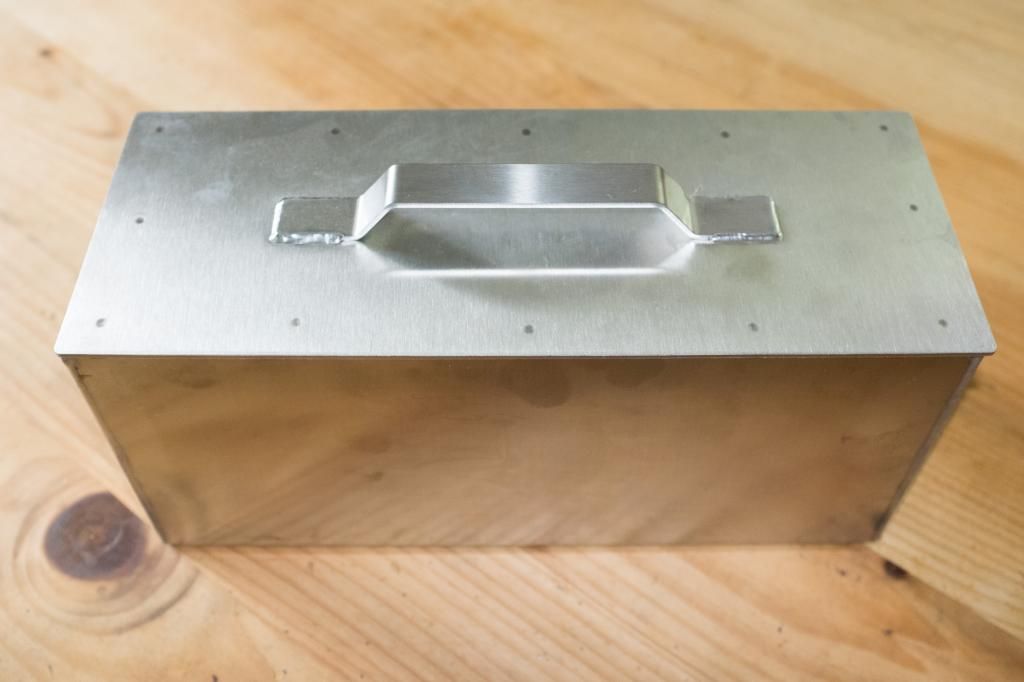 I couldn't find what I wanted in a bread tin so I had some made! It measures 305mm (L) by 120mm (W) by 130mm (H) So that's 12"x 4.5" x 5". The handle on the top sticks up by another 15mm. The sides are straight up and down like a Pullman tin, so makes a great sandwich style loaf - because of the lid it's great for no-kneed/sourdough/high hydration bread.  Like this.
You will need to season it, which I did with oil over a burner like you would a wok. I oil it every time, never use detergent on it and have had no trouble with sticking. 
I have one made from 2mm stainless steel and one from 2mm mild steel. I haven't tried the mild steel version yet, but if my (amateur) metallurgy is right it will cook a bit better than the SS version, but it doesn't look as pretty! 
I'm not sure about the price and don't expect to re-coup my costs, but I reckon £50 plus delivery (they are 3.5kg so will be around £10 for UK mainland. PM me? If there's loads of interest, then I can get more.