No Farmer's Market (Grain de Orge take 1/2, sfbi finish rye, SpeltSD)
The highly anticipated Oysterfest took place today and is the biggest draw up to this neck of this "woods", as far as events go.  There's beer and numerous vendors of oyster's in many different styles.  I'm not an oyster guy but apparently some of the world's best oysters come from right here.  There's an oyster eating competitions and all of the restaurants that vend compete for "best oyster" each year.  Many thousands gather and it's quite the spectacle.  
This doesn't cancel the Farmer's Market but moves it to another location and makes it tough to get around downtown so i skipped it.  I did my Tuesday bake of Spelt SD since many of my contributors/tasters made a point to give it high regard. Only change was I used all freshly milled whole grain spelt.  You can find the formula here. http://www.thefreshloaf.com/node/38592/farmers-market-week-33-sesame-wheat-tuesday-bake
I got my eye caught on the formula in the back of the most recent Breadlines, Grain de Lin by Steve Scott of Babette's Artisan Bread.  I added it to my Tuesday bake since the oven would be on anyway.  I made a few needed changes to the formula.  I didn't have enough flax and it was a last minute decision to make so i decided to use pearled barley I bought recently for experimenting.  The formula calls for T65 and AP but I don't have any T65.  To balance i used CM's T85 along with CM's bakers craft  and increased the proportion of white to HE to try and get something similar.  
This bread is fantastic.  Sweet and creamy; custard creamy.  A mild tang to balance.  The crust shatters and stays crunchy for 3 days.  It actually evolved quite nicely in similar fashion to a miche.  Since I enjoyed it so much i wanted a second shot.  On my first attempt I had some sticking issues during loading and from the proofing bowls.  i floured bowls more liberally and loaded the loaves using a piece of parchment to be sure it wouldn't stick to the peel.  This is some wet dough.  I got much better profile on the second wave and all else remained roughly the same.  This bread is a new favorite.  Now I gotta get some flax and try the true formula.  
And finally I tried the SFBI Finnish Rye which David Snyder has shared a few times.  You can see David's link here http://www.thefreshloaf.com/node/36856/finnish-rye-sfbi.  Again I was forced to make a couple changes.  I had only half of the flax needed so i replaced the other half with some hemp hearts that were hanging around.  I also used both a liquid levain and rye sour (my discard from feeding this morning) as this too was a last second bake.  After tasting I don't think these alterations made too much variance from the formula.  
David's tasting notes are the same as mine so far.  Very molassesy (not a word).  But he says balance comes tomorrow so I'll wait.  Otherwise I'll decrease significantly.  Also true is it is not a "Rye".  It's a mixed grain bread, soft and moist.  I look forward to another taste in the morning.  
Cheers
Josh
Finnish Rye: (header)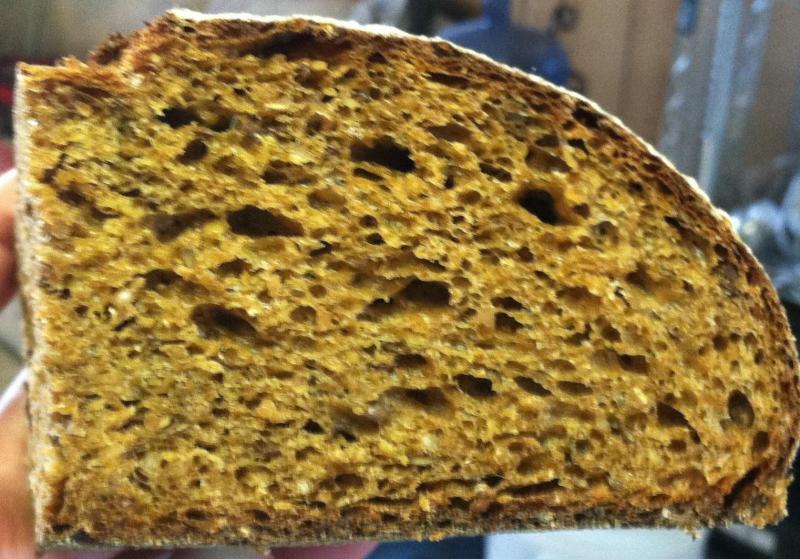 Spelt SD (with fresh milled whole grain Spelt)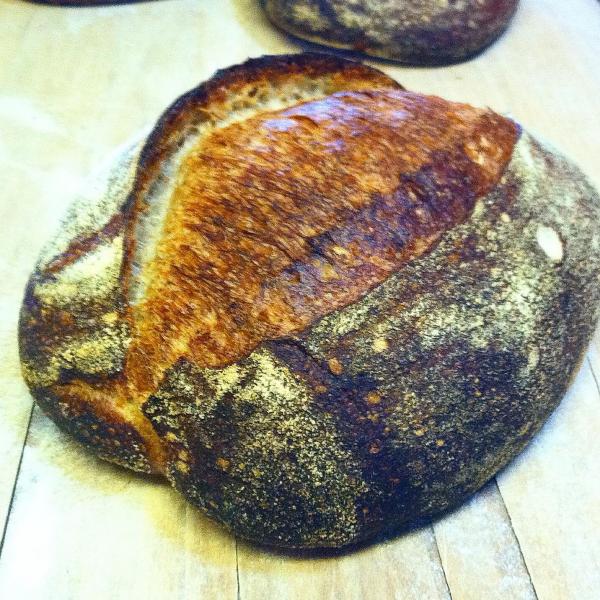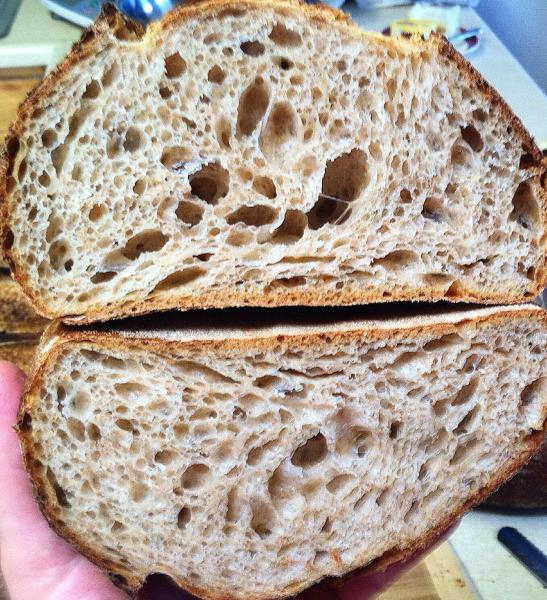 Grain de Orge Take 1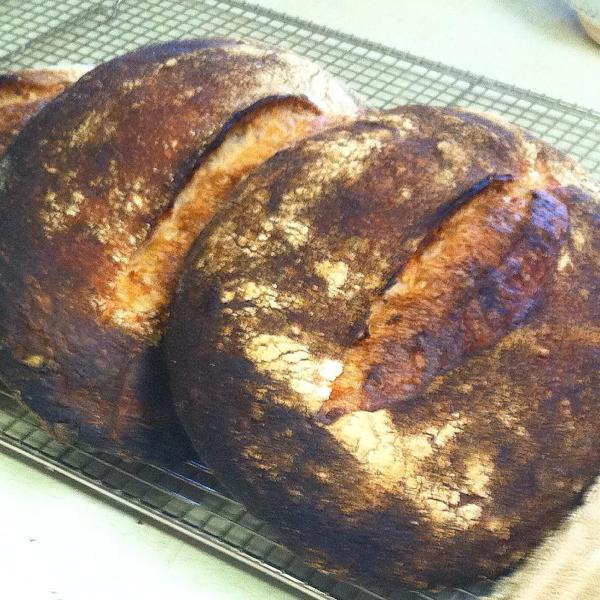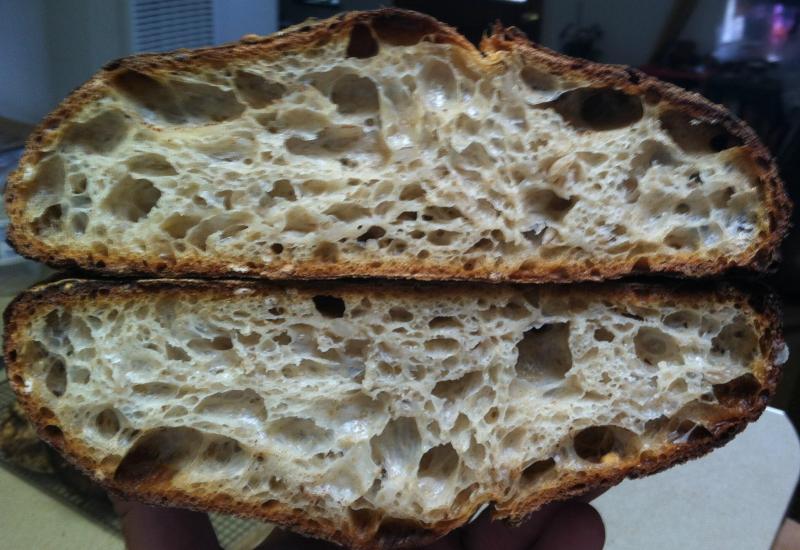 Grain de Orge Take 2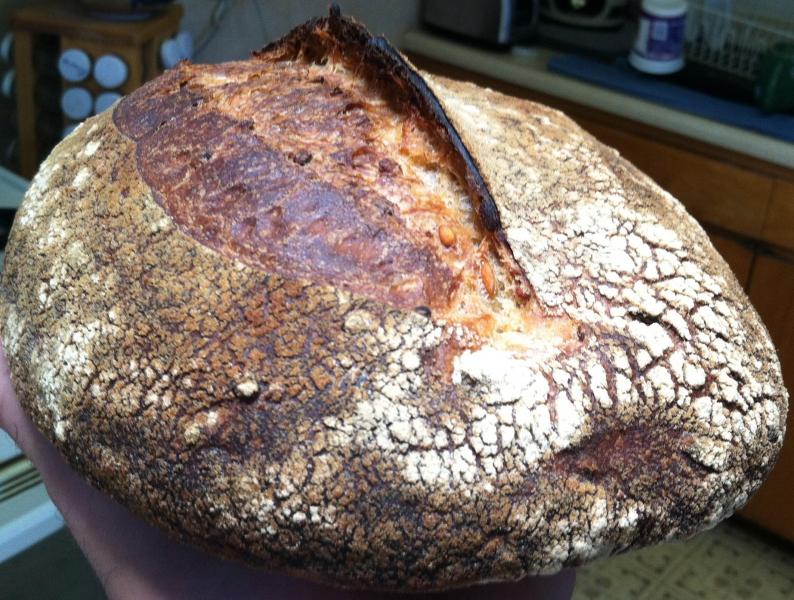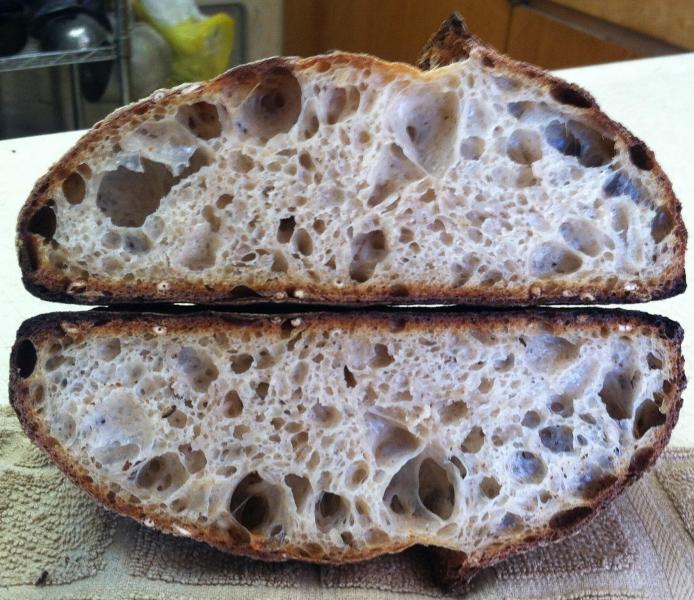 Cheers
Josh