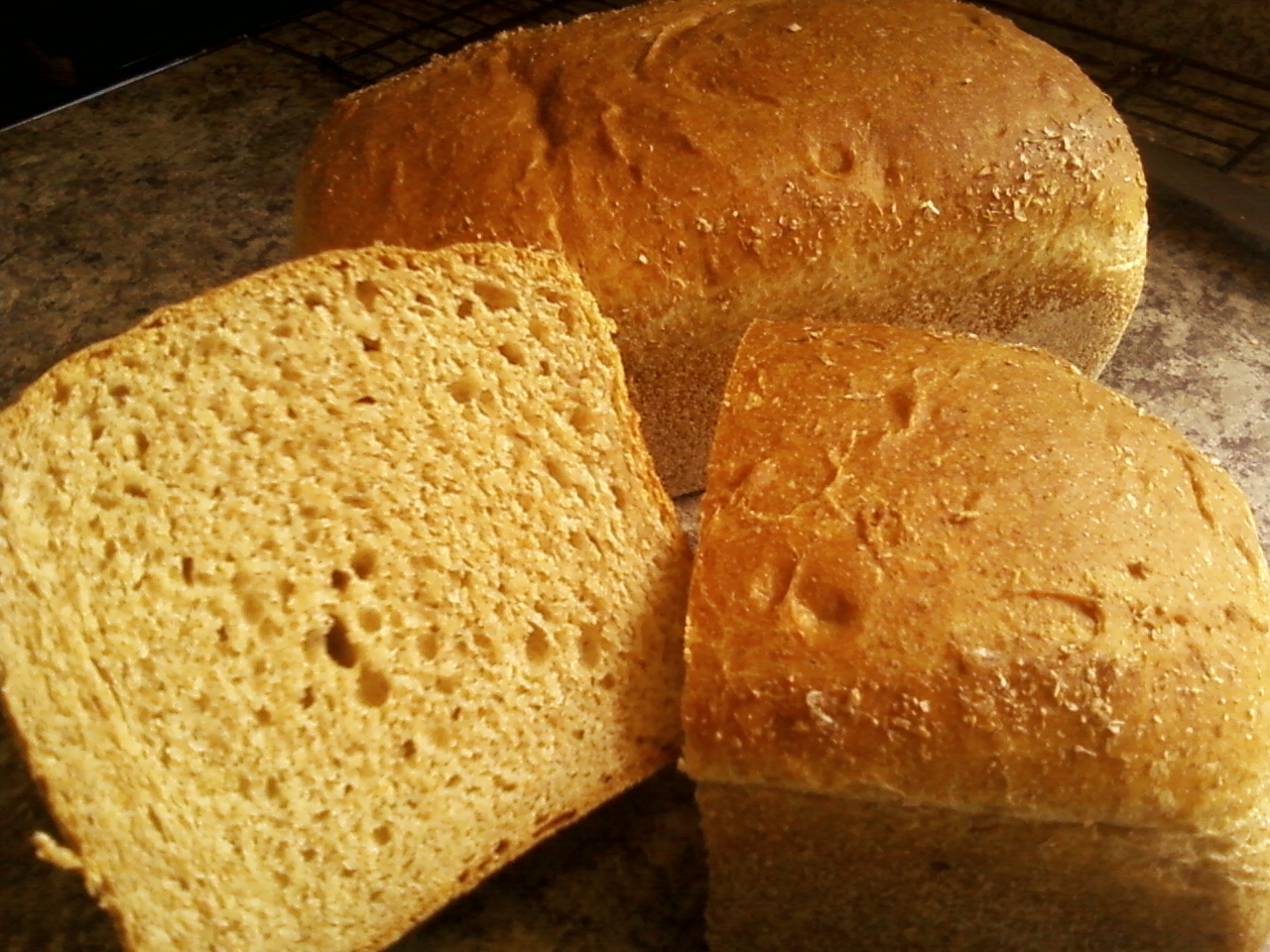 I decided to take a second shot at America's Test Kitchen Whole Wheat Bread. I followed the recipe the first time exactly and came up with disastrous results. At my wife's urging to make a whole wheat bread and the 3gma's wonderful results with the multi-grain bread bake, I decided to give it another shot but use my intuition this time. The final dough was way to wet and a quick calculation showed that the stated 60% whole wheat in the write up didnt match what the ratio was in the recipe. I mixed the dough and added flour until the dough felt and looked right. I recorded my final recipe to share with everyone. Sorry I didn't get a chance to convert into grams.

Day-1
Sponge:
2 Cup Flour, bread
1 Cup Water
½ tsp Yeast, Instant
Mix, cover, and leave at room temp.
 
Soaker:
3 Cup Whole Wheat
2 Cup Milk
Mix, cover, and place in fridge
 
Let sit overnight.
 
 
Day-2
Place sponge and soaker in large bowl and add:
2 Cup Flour, Bread
6 tbsp Butter, unsalted and softened
¼ Cup Honey
1 tbsp Yeast, Instant
2 tbsp Oil
4 tsp Salt, Table
 
Mix and knead into a smooth dough. Place into oiled bowl and let rise until doubled.
Turn-out, degas and divide into two loafs.
Shape into loafs and place into greased loaf pans.
Score surface of dough now.
Let rise until doubled.
Place into preheated 400 degree oven.
Turn oven down to 350 degrees.
Bake until crust is a deep brown.
Remove from oven and quickly de-pan and place on cooling racks until completely cool before cutting.
Store in an airtight container once cool.