Hi  just an update  on a point raised by Varda and Janet to the sprouting of the malted rye grains that i obtained from a local (AUS) brew shop.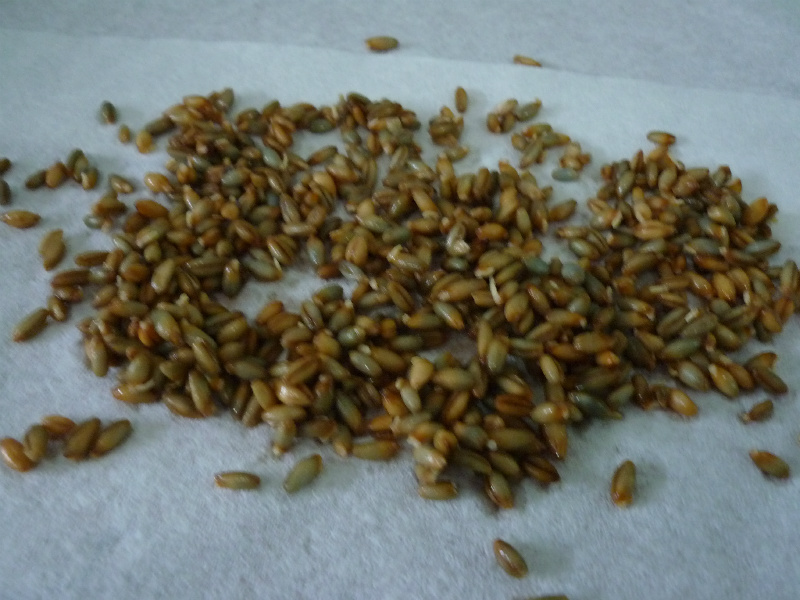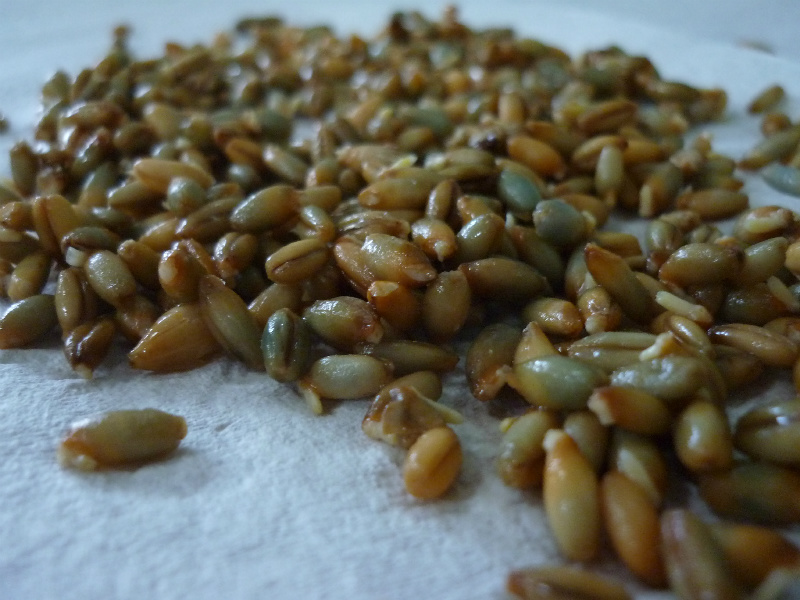 The Rye berries pictured have sprouted after 24 hours and exposed to the air for a further 12 hours. These were sold as Malted Rye but obiously  these are still viable, most likely just rolled through malt powder rather than the berries themselves having been processed for any malt content. Most malt is commercially from Barley grain where the berries are sprouted  and processed for the malt.
In my circumstance the malt was washed off in the soaking process, in brewing it would have become part of the wort. the water could have been saved and used or there maybe unmalted rye available at the brew shops. A point to remember is not to soak for to long as the grain can drown  agood soak and the exposure to air does the trick and perhaps a few quick dunks to stop drying out to fast.
As an Aviculturalist ( bird keeper ) we  had a problem at one time with seed coming in from Queensland  that  when soaked failed to sprout so wasnt viable, checks were made with the Agricultural department and we found that the seed had failed a sample test for weed seeds and was then irradiated which kills the  viability of all the seeds in the bag the alternative was for the company to return the seed to its origin. obviosly the cheaper alternative  was denaturing the grain, which is probably fine as long as you dont want to sprout it. 
Kind regards Derek