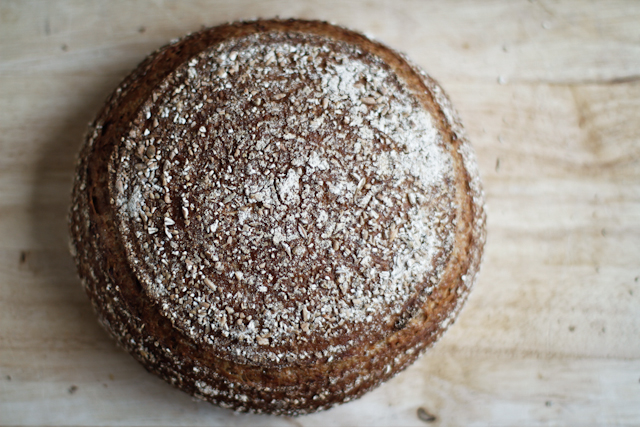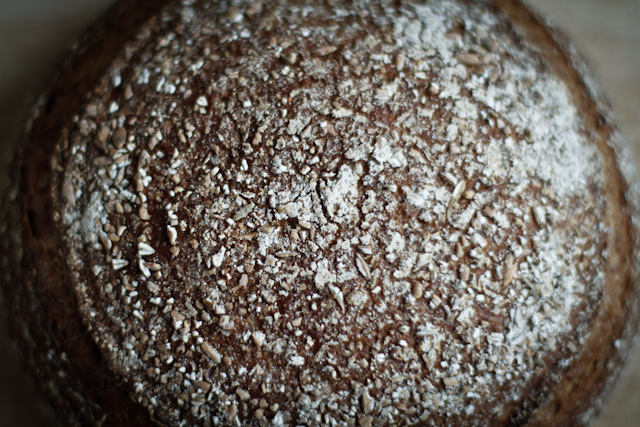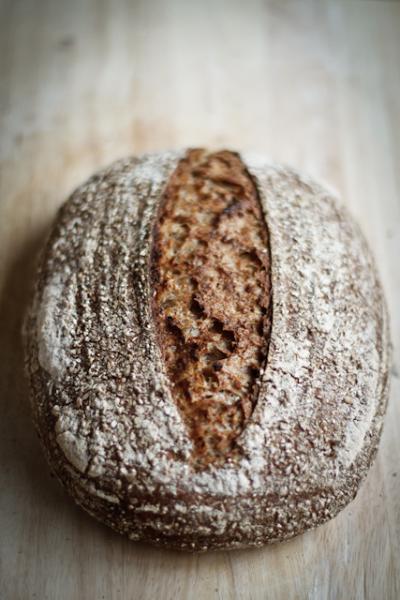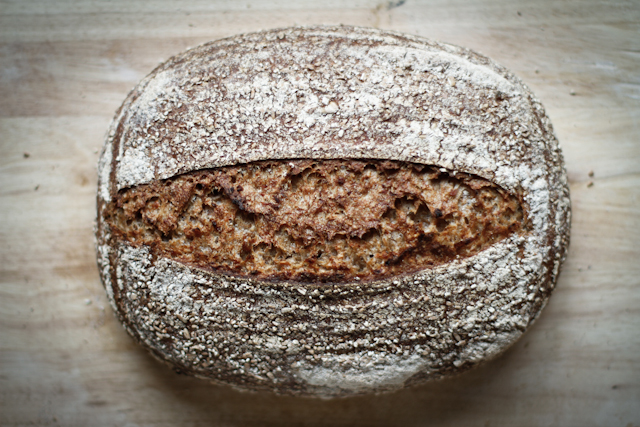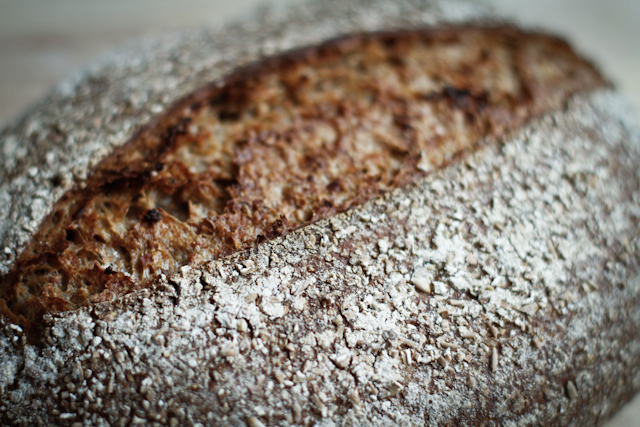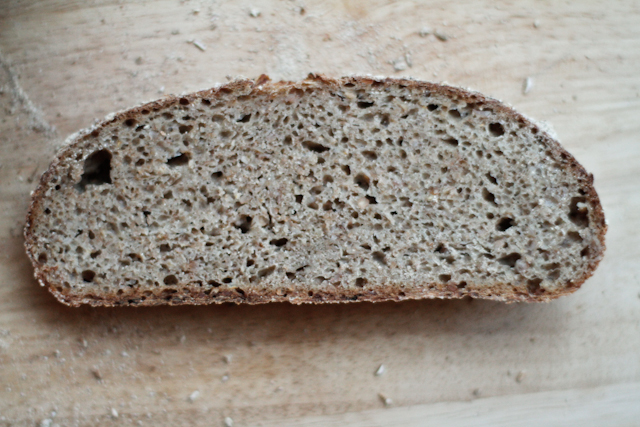 292g BF, 33%
252g Whole Rye, 29%
127g Pumpernickel, 15%
119g WW, 13%
180g Levain (10%flour 10%water)
126g Cracked Rye, 14% (dry weight)
78g Cracked Wheat, 9% (dry weight)
17g Vital Wheat Gluten, 2%
16g Salt, >2%
624g water, 71%
I recently moved from North Carolina to Portland OR, and after three weeks of driving and feeding my sourdough culture in truck stop bathrooms, campground water fountains, old friends houses, new friends houses, parking lots and also a pretty hearty helping of straight up neglect I'v finally got the ole rascal back in shape, This is the second batch I have made since being in the glorious pacific northwest and the first batch I'v made since discovering that the Bob's Red Mill outlet store is ten miles down the road. If you have never been and happen to be in the area I strongly recommend it, Its a bulk bin paradise!
This really should of been baked in a pullman pan or something like one, but seeing as I don't have one I treated it almost as usual. My procedure is as follows.
1 hour autolyse
During autolyse, scald/soak berries, Wring em out, rinse with cold water, wring em out again and repeat.
add salt and 2 minutes of slap and folds
rest
additional 2 or 3 minutes of slap and folds followed by a rest then a few more slap and folds
1 or so hours of bulk fermentation at room temp
16 hour proof in a 40 degree fridge
remove from fridge while oven preheats
bake at 550 for 2 minutes with steam, turn oven down to 465 for around 40 minutes, rotating/whatnot when needed
turn oven off and crack door and let the loaf dry out for five or so minutes
cool for 10+ hours
 This is one darn tasty loaf.