Radiation has made me an enemy of mankind! Tartine over-autolyse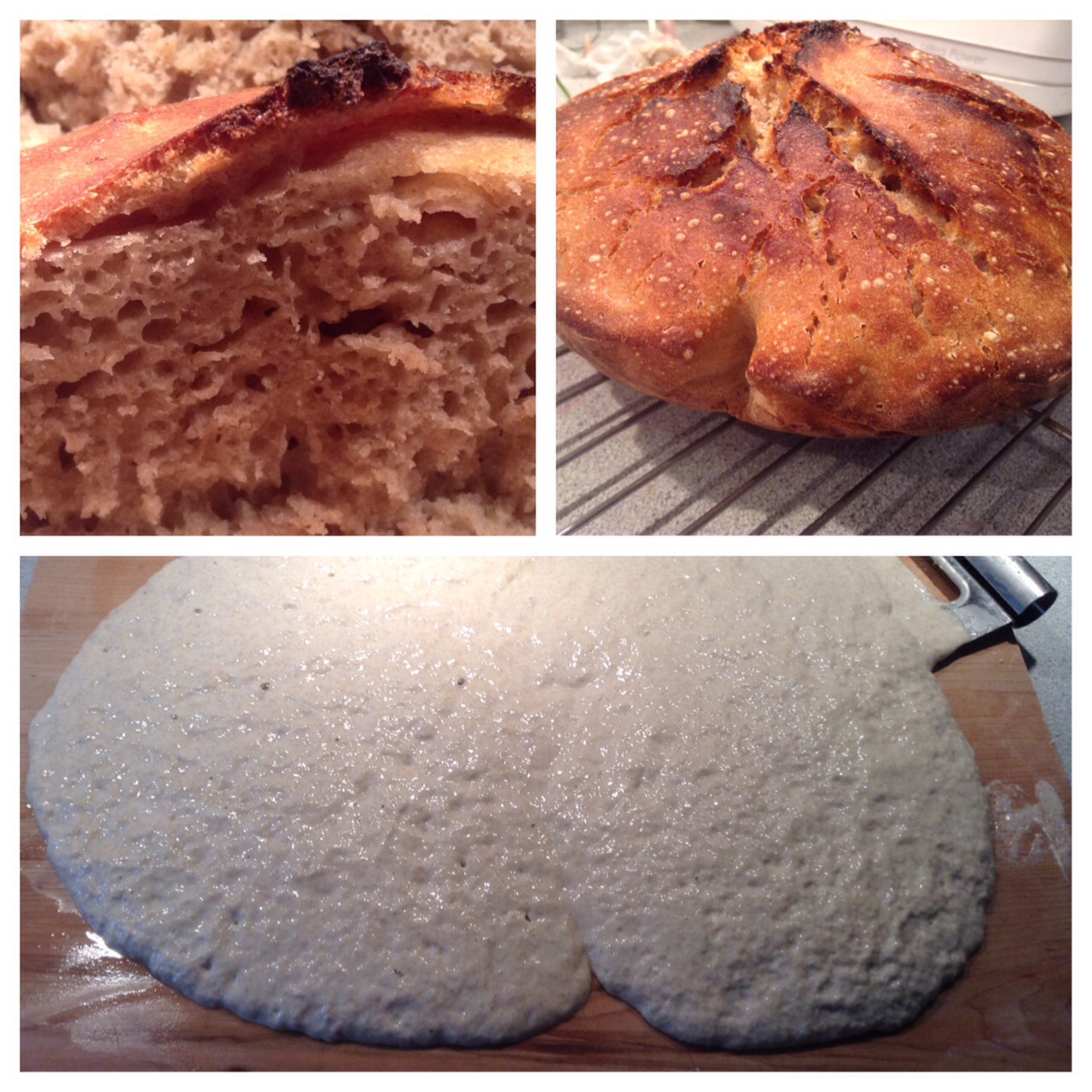 Well, it's edible, and even tastes good.  I tried an 8 hour autolyse on a standard 75/25 KAF bf/ww Tartine 3 loaf at 85% hydration with no wheat germ. He says with harder flour you can overnight the autolyse, but wow did it feel weird. Went ahead with 8 S&Fs over the next 4 hours at 80F after incorporating salt and more water, but although it felt somewhat firmer it was clearly never going to withstand the bench rest. So I stuck it in the fridge for 3 days, thinking it might firm up a bit. Tonight I poured it onto the board, scooped half into a quart measuring cup, and heated a small le Creuset pot so that the sides would give it some structure.  My wife took loaf 1 out prematurely, but I'm hoping loaf 2 is a bit less mushy inside, as I took it out at 214F.
Anyway. No more 8 hour autolyse for me. Shocked that I could make decent bread with 4 day old pancake batter.
Eli