I made the Semolina Bread on page 129 of How to Make Bread by Emmanuel Hadjiandreou.  As you can tell, it did not turn out like the photos in the book.  Not the shape nor the crumb.  But it is a light, soft and good bread.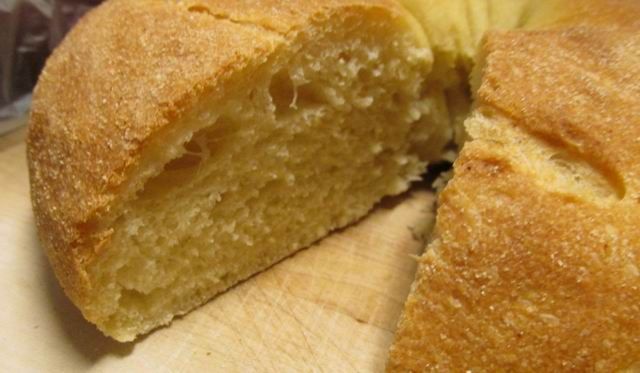 I did make a ring of the dough.  Just not big enough.  I suppose I should have allowed additional time for the dough to relax a bit more and then stretched it some more.
The crumb.  I'm not sure what went wrong.  Some of it is dense and yet there are the occasional large holes.  Could this be related to the shaping?  I followed the author's suggestion and used a pan of water for the steam.  The bread was baked on a pre-heated stone.
Normally I use pans.  This time I got a bit adventurous and tried something different.  I appreciate all suggestions on how to make it better next time.
Mike