More Ploetziade 2 ingredients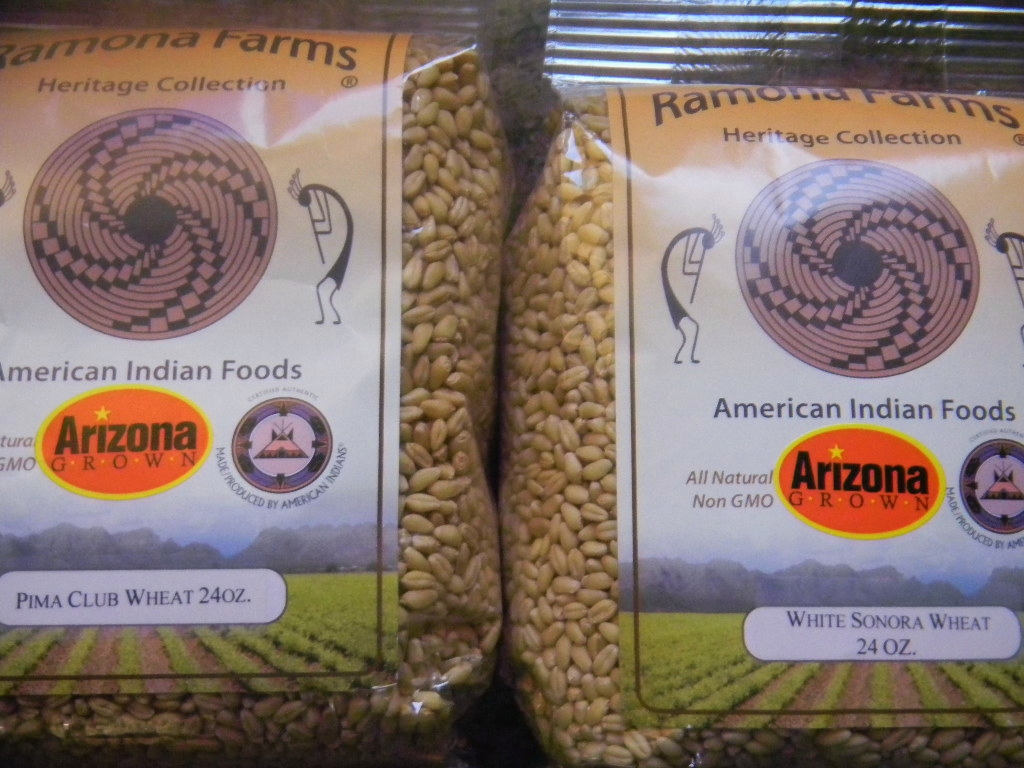 I go out to the Tohono O'Odham, Pima, Gila River Indian Reservation now and again to find some unusual gifts - for like...Mother's day this Sunday.  Usually I am looking for baskets, jewelry, etc but this time I ran into a lady named Ramona Button.  She and husband Terry farm their 10 acre reservation allotment (and several others from family and friends that would go fallow otherwise)  and mainly grow heirloom beans, some corn and ....wheat!  When she mentioned wheat I asked what kind and she said Pima Club and Sonoran White. I got both in whole berries for $5.40 for 1 1/2 pounds each.  Both are white wheat, low in gluten and perfect for tortillas .....they would fantastic for baguettes.
I've never heard of Pima Club but she said her grandfather, (an O'Odham and her mother was a Pima)  used to grow it on the same original 10 acre allotment of land and that Pima cvlubs were fierce weapons to be feared in their day .  She said she might be the only one growing this wheat today.
There are no nutrition or ingredient labels on Indian products since they don't have to comply with any US standards being their own nation and all.  For pale faces, she said the wheat is considered all natural and organic - perfect for Ploetziade 2.