Smoked sprouted rye from Tartine 3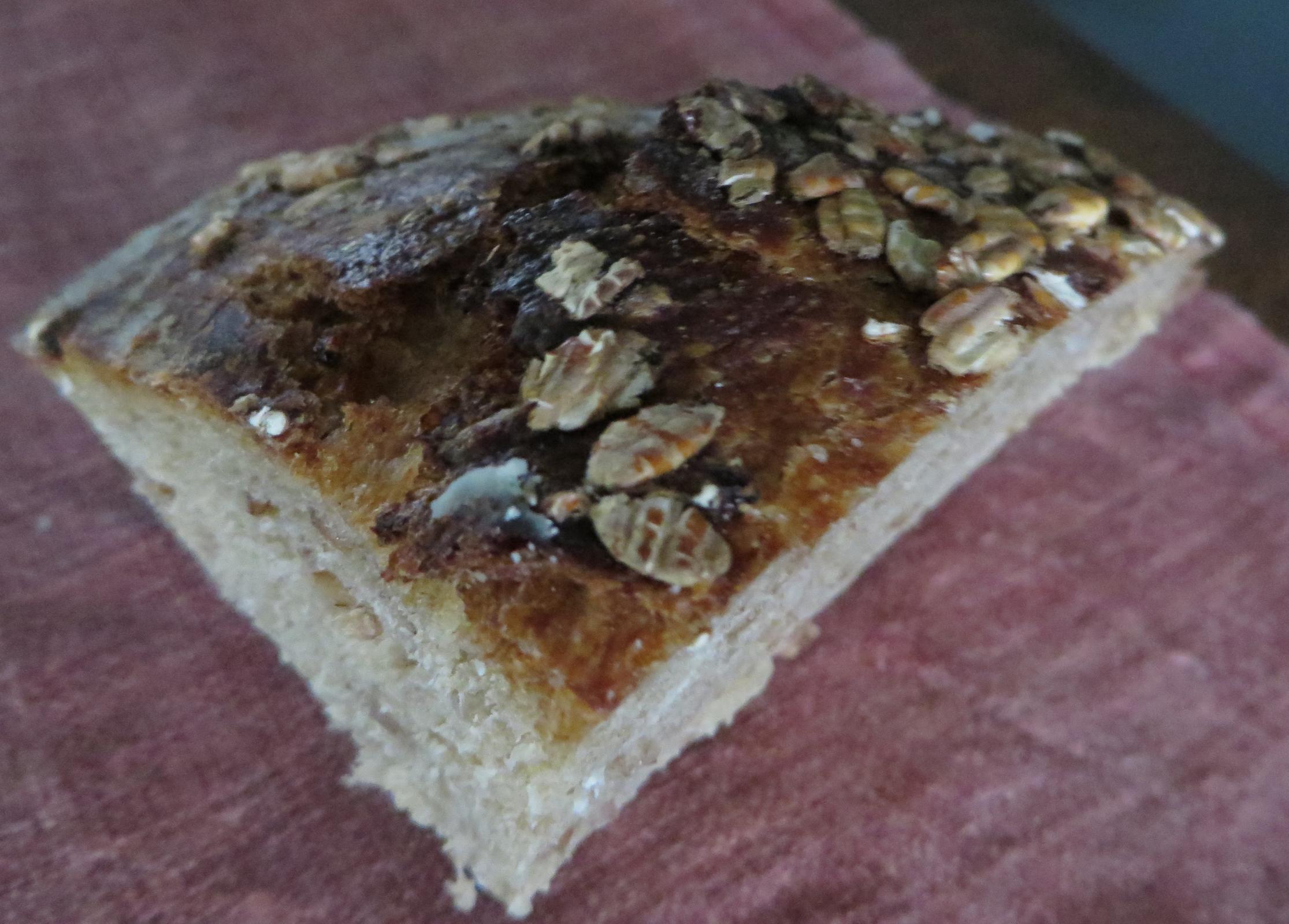 I made this over the weekend (sorry, what you see is all that's left) and knew it would be good because in addition to sprouted rye berries which were smoked in a steamer over a cast iron skillet (which caused me to be expelled from the house, but not before I was done) I had used rye from repeated starter refreshing so I knew it would be extra-sour and it was. A really complex and interesting old world style loaf.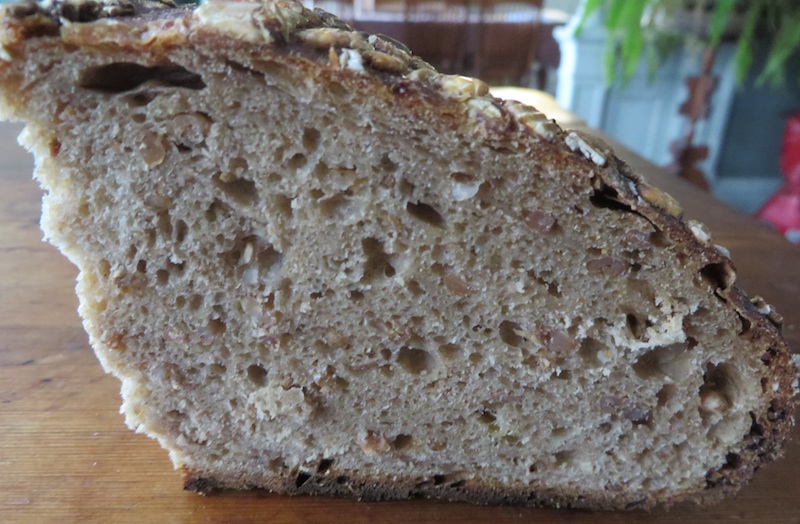 However, the crumb when I cut it that evening was still a bit moist. It's only dried out now, 3 days later. I had followed the directions which are 20 minutes inside a dutch oven at 500 degrees, lower the heat to 450 for another 10 minutes with the lid on, then take off the lid for a final baking period. I stopped after 50 minutes total because the crust was as black as I wanted it to get. (My wife, the same one who does not like me to smoke up the house, thinks burned food causes cancer. She's probably right.)
So, next time I will do some experimentation in the bake. My first thought is to take the lid off after 20 minutes not 30. Or, turn the heat down to 450 right after I put in the bread, instead of waiting 20 minutes. My oven is quite accurate from independent measurement so I know that's not the problem.