Bread Baker's Notebook Open Source App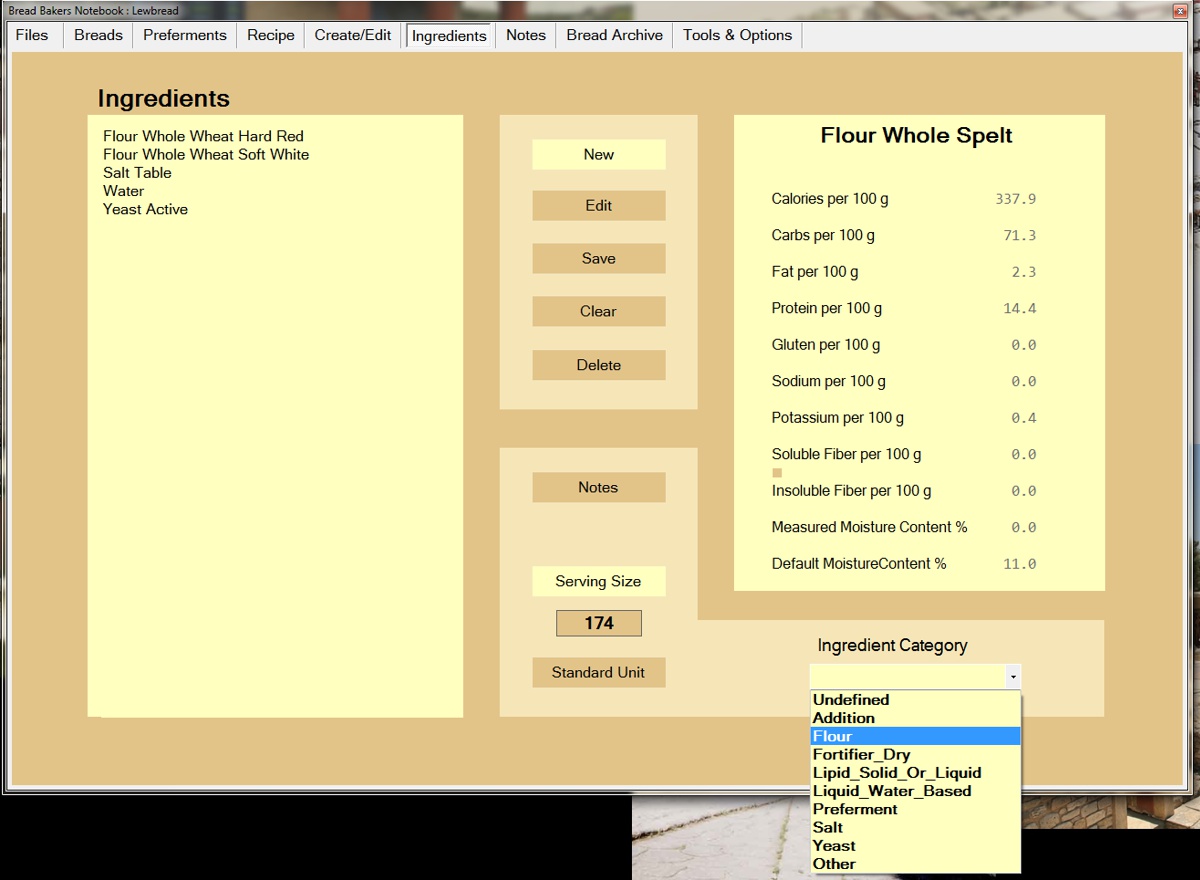 I'm working on an automated bread bakers notebook, primarily for myself but will release it as open source (free) software. It likely wont be ready for release until late summer as we are insanely busy till near the end of June but as time allows I will post info hoping for feedback and suggestions. Tech stuff is in italics and can be skimmed for the intelligible bits.
The software is a PC app written in C#, a strongly typed, memory managed general purpose language that is very much like Java. I have a decent PC tablet to use in the kitchen and that was the motivation to start this project. I love math but I want a machine to do all the twiddly arithmetic for me.
The program essentially runs within a (.NET) TabControl so that rather than a menu running across the top of the app it's tab buttons. We will start by looking at the Ingredient tab because it is both the most stable and the most fundamental. It allows the user to create and edit ingredients. Internally these are modeled by an object that is an instance of the class, Ingredient. This class is the center of concern in virtually every other tab, though how this is the case will not be clear till we look at the "inheritance" of the bread class much latter.
On the Ingredients Tab, when one clicks 'New', as has been done above, the serving size button is auto-selected and locked on until the new ingredient has been saved or abandoned. One then enters the serving size in grams and the available nutrition information for that serving size. Finally one sets the "Category" for the ingredient. That is in the process of being done in the image above. And much of what the program does is dependent on each ingredient being assigned its appropriate Category.
( … this thread may belong else where ...)