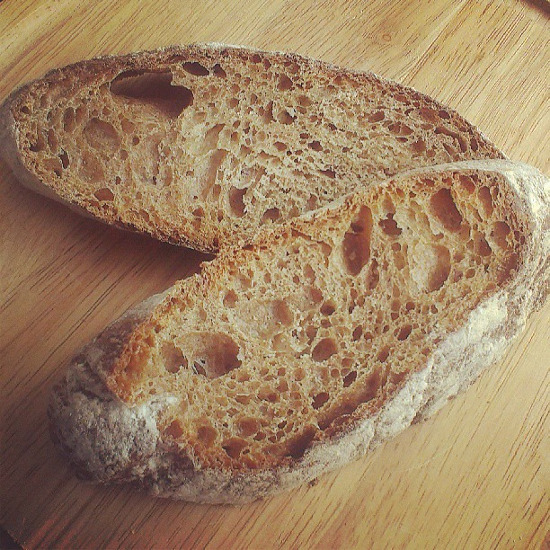 We all know whole wheat flour is healthier than regular bread flour. It contains dietary fiber, minerals, amino acids ... But a 100% whole wheat flour loaf is too heavy for me in terms of flavor and taste. I like to use light whole wheat flour, what we call T110 according to the french standard. T150 would be the "complete flour".
If you use this light whole wheat flour and you combine it with regular bread flour, you get loaves with a nicer crumb. Bread is more edible and combines better with the ingredients you put in your sandwich.
This time I mixed 75% organic whole wheat T110 + 25% bread flour T65, about 80% water and a little bit more salt than usual to balance that higher hydration (22 gr of salt per kilo of flour instead of 20).
Abel Sierra, Barcelona.