I have never been entirely happy with my steaming methods in my home oven. 
The Tartine 3 book inspired me to get a Dutch oven, resulting in very pleasing crusts - thin, shiny and very crisp. It also inspired renewed efforts to improve steaming when baking loaves without the container.
A cast iron pan brought some improvement - a couple of minutes on the stove top on high heat, and pouring boiling water into it in the oven brought furious (and potentially dangerous!) boiling off, though the cooler boiling water soon swamped and cooled the cast iron vessel. 
I had read that steam can actually cool an oven, as its temperature of 100°C is much cooler than, say, a 275°C preheated oven, so I wanted to find a way to preserve the higher heat of the cast iron, and achieve super-heated steam.
This Coke can steamer has substantially improved the results.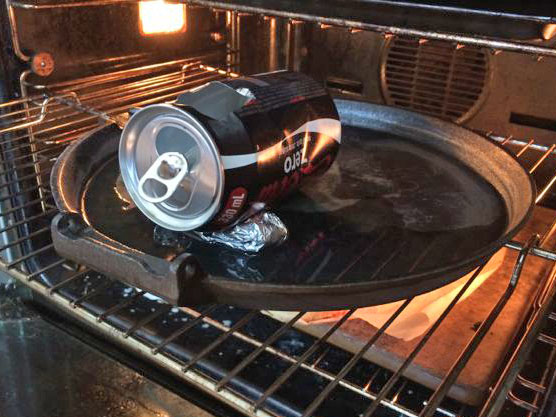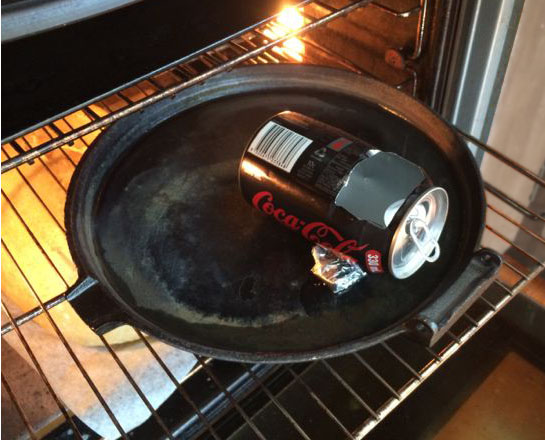 Still using the cast iron pan to generate steam, I simply cut two holes in a Coke can -  a large one to pour boiling water into, and a tiny one to more slowly dispense the boiling water onto the cast iron pan. Some aluminium foil under the can stops it rolling about.
Happily, the resulting crust is just as good as I am getting in a Dutch oven.