My First Shot at Tartine Breads Basic Country Bread
The first loaf did get a pretty good oven spring but I wonder if the scoring wasn't deep enough? Because, I feel like it could have been better. The second one, the one with the three scores, I think looks a little prettier. Anyways, I'm proud of myself! My starter is about 2.5 - 3 weeks old, I got the recipe off TFL, and it worked like a charm!
I used a combo cooker similar to the one mentioned in Tartine Breads, suggested by the author and by one of the regulars here on TFL. I followed the recipe to a "T".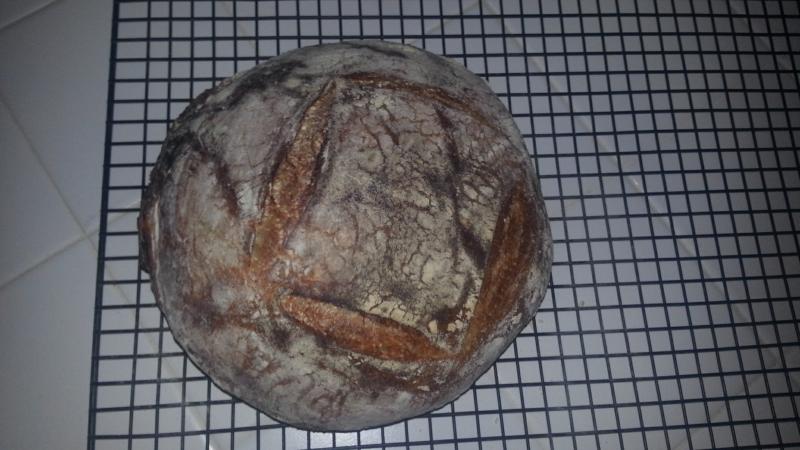 Here's a top view of the first loaf, It turned out pretty, but I still think it could have been better. Probably needed to be baked for about 4 or 5 minutes longer too, but I got kinda excited.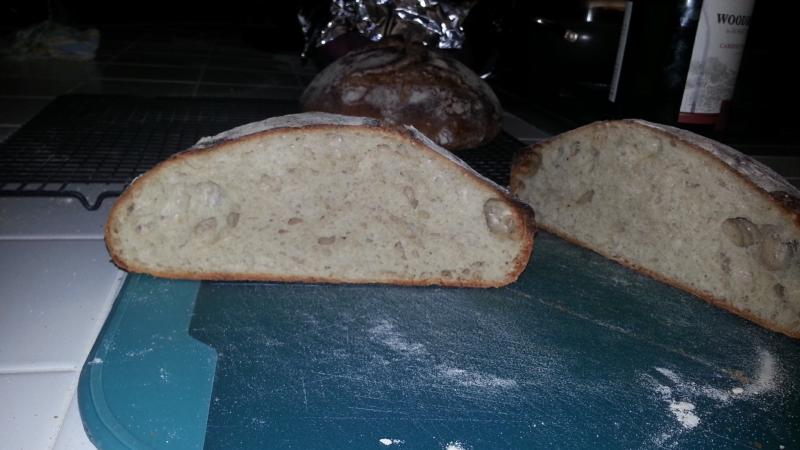 With some encouragement from my 6 month pregnant sister in law, I cut into the bread when it wasn't quite cooled down. Heres a length wise crumb shot. Like I said, I think not bad for a first try :-]  
Here it is from the other side.
Now here is my second loaf, haven't cut in to this one yet, hoping the insides look pretty similar - if not better!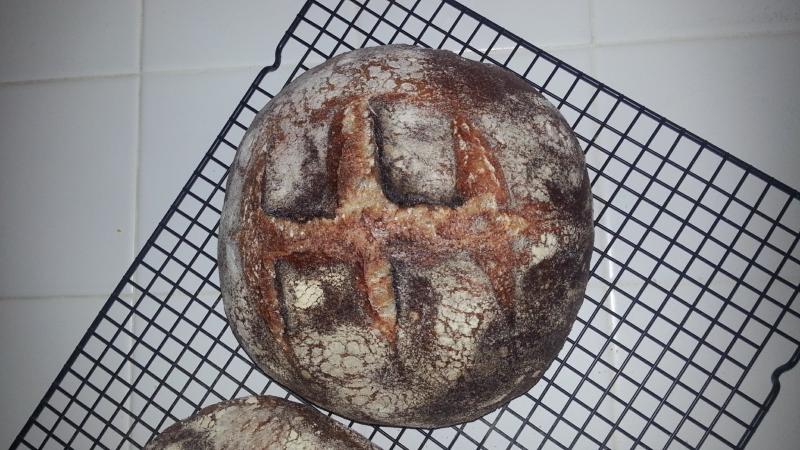 And here is a side view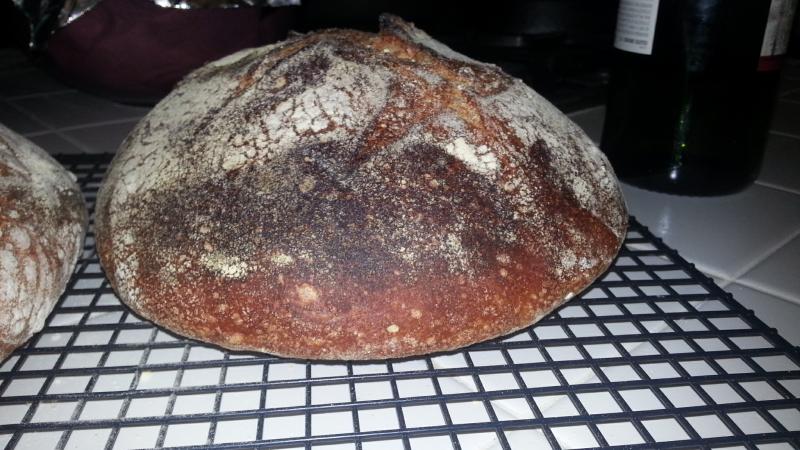 I have learned so much since stumbling upon this site about a month ago. I read the forum posts almost daily because I am so fascinated with all the information provided. I'm hoping sometime I'll get comfortable enough to do breads at work.. So keep the information and advice coming! I'll stick with desserts on a large scale until I feel my knowledge is great enough to talk to the head chef about getting some homemade breads on the menu. Happy Baking everyone :-]