My Concha dough is spreading and not rising.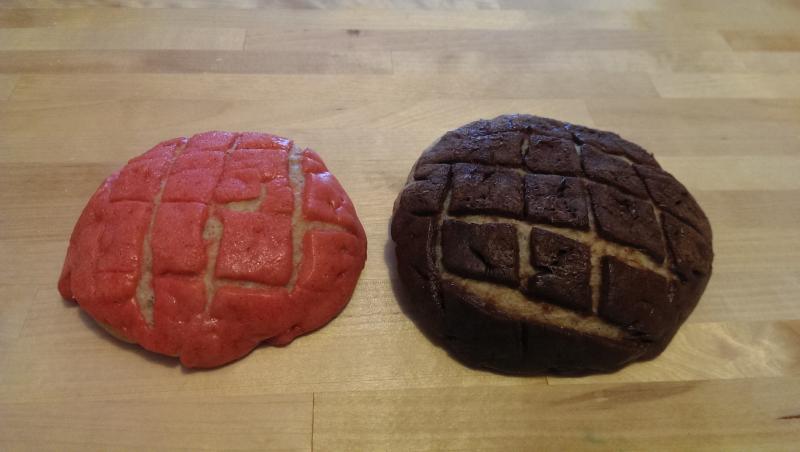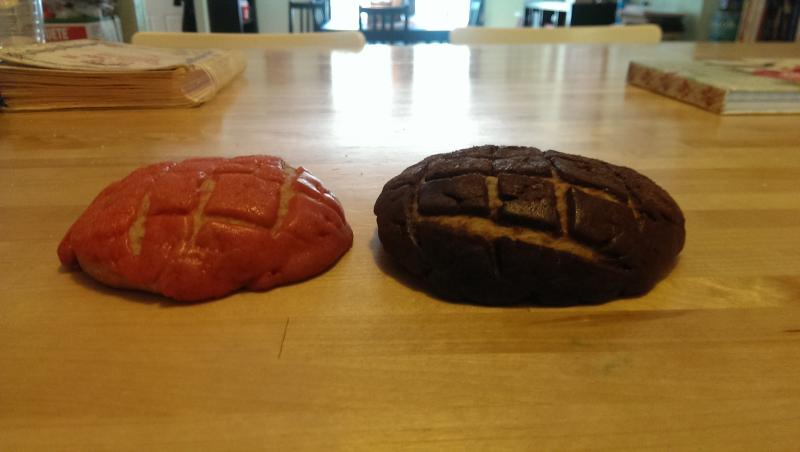 Hey all.   I haven't posted anything on this site before, so I'll introduce myself.   My name is Joshua, and I just started baking at the end of last year, so I'm still very new to it.   I'm 15 years old, so I have plenty of time to learn. 
I have been into making Conchas lately.   I've tried 4 different recipes, and I found two that I really like.   So one of the two keeper recipes rose really well and was like it was supposed to be and had no issues.   My issue is that I made it again and this time it didn't rise really at all, but spread. I don't know what went wrong.  It was good and even tasted the same, but it didn't rise like it should have. 
So this is what I did differently, so you can help me troubleshoot it.   I'm asking y'all because I know y'all know so much about bread baking.
  I used parchment paper the first time, whereas I used foil and Pam this time.  
When I got done kneading my dough with my stand mixer, it was stickier than last time.  It stuck quite a bit to the bottom of the mixer, but I thought maybe stickier dough would make a better bread. 
When I divided the dough into rounds, instead of just kind of setting the dough on the pan, I flattened each piece a little bit and folded it into itself to make it smooth and round on top, then I placed it seam side done on the pan. 
So that is all I've done differently.   I don't really understand all the percentage and math stuff (though I should learn), I just try to go by feel, but I guess I don't really know how this dough should feel.   Here's the recipe I used. 
http://www.lacocinadeleslie.com/2011/08/she-madeella-hace-conchas.html?m=1