Pain de campagne troubleshooting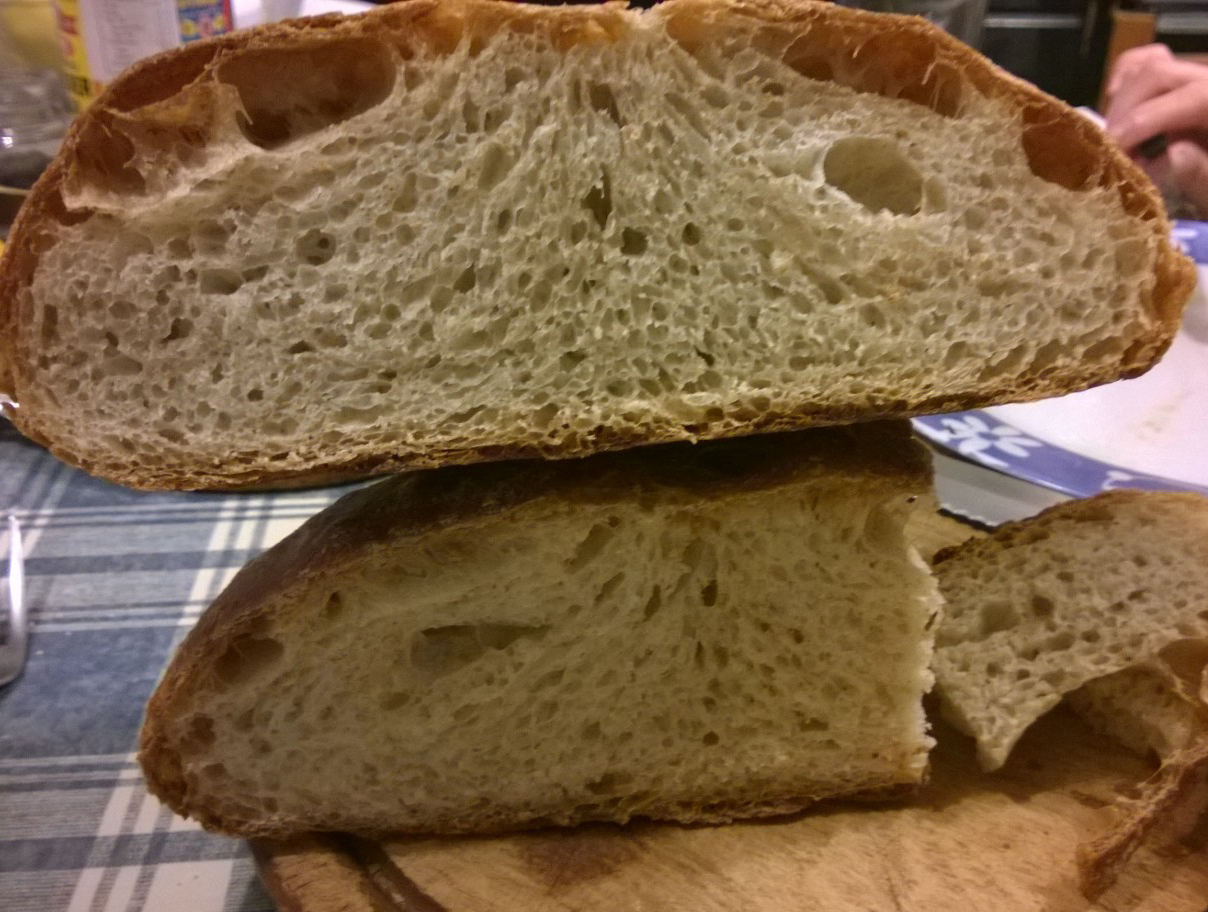 Hi,
I've been trying to get nice open crumb in my bread for a while now.  This represents the best I've achieved so far, I'm not unhappy with it, but there are a couple of things I would like to ask.  I'll first go through my method though.
The recipe was:
100% flour (80% French white T65, ~9% protein.  20% strong WW, ~14% protein)
65% water
2.5% salt
1% ADY
I skipped the poolish phase because I didn't have the time today (I normally include it).
Autolysed water + flour for 10 mins, added yeast, mix for a few minutes in stand mixer, added salt, mixed more (total about 10 minutes mixing time).
Bulk ferment for 3h30mn, it grew about 2.5-3x in size, finger poke test showed it wasn't over proofed (indentation filled back slowly).
Stretch & folded 4x letterbox method, then divided into 2, shaped into boules, placed on parchment paper and let rise for final proof.
Let boule rise for just under 3h before putting in preheated dutch oven and baking (20mn covered, 40 uncovered).
I messed up the scoring by doing it too slowly and probably a bit too deeply, so I got a flat, unpronounced scar.
So my questions:
Was my dough over proofed?  It did rise in the oven, so I'm thinking no, but I would like a second opinion as I'm not too familiar with this yet. 
Why did all the big bubbles appear at the top of the boule?
How do I know if I'm scoring too deeply, or too shallow? 
Thanks!