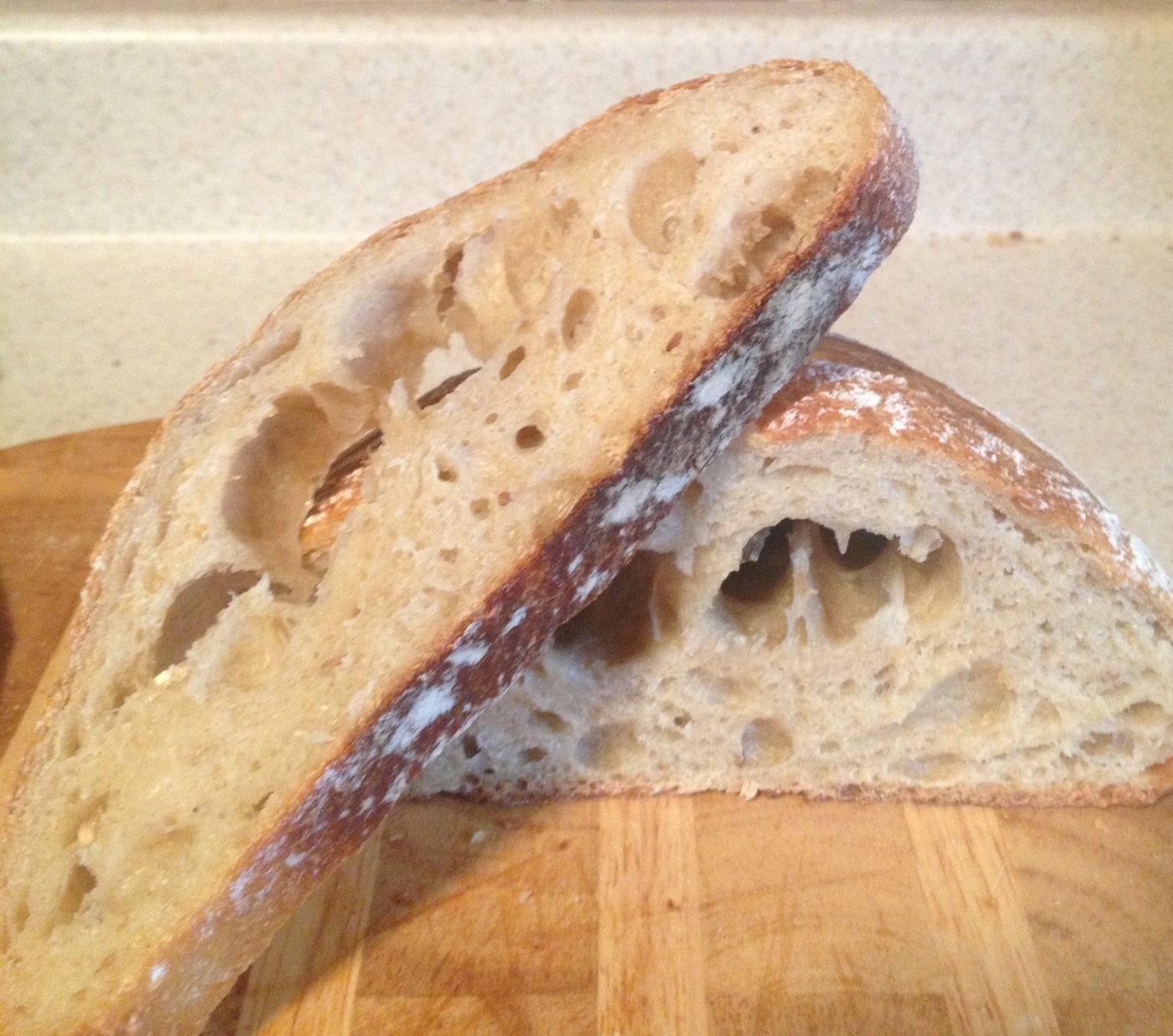 I got this huge whole in the middle of my bread. It's never happened before, so curious to know What caused this. It's a country bread 10% ww. I stretch and folded in 30 minute increments for 3 hours Then it goes in fridge. Next morning I let warm at room temp for 1 hour, divide, shape, let rise about 2.5 hours. 
Im thinking its my shaping technique. 
Any help would be much appreciated!