The Cambridge Winter Market
Lately I've been a lurker on TFL and not even a very good one.   But the urge to post is too strong.   I must post.   After a disappointing several weeks at the Winchester Market - some good weeks and some bad weeks, but not really a nice place, or a very well run market, I finally participated in a really great market in Cambridge Massachusetts.   A few days before the market, I called a baker who had been there before me, and asked how much he sold.   He told me close to a hundred loaves.   I gulped as that's around 4 times as much as I've ever baked for one day.    So I got to work and cranked out 35 loaves, plus bagels, baguettes and challah rolls.  On the day of the market, my daughter met me there to help me set up, as I had injured my knee (something to do with a dog and a squirrel.)   And then the shoppers started coming in.   At one point, I decided I should sit down for a bit to rest my knee.   An hour later, I realized that I hadn't had a chance.   The market wasn't that large, or that crowded, but it seems that everyone there had come to shop, shop, shop.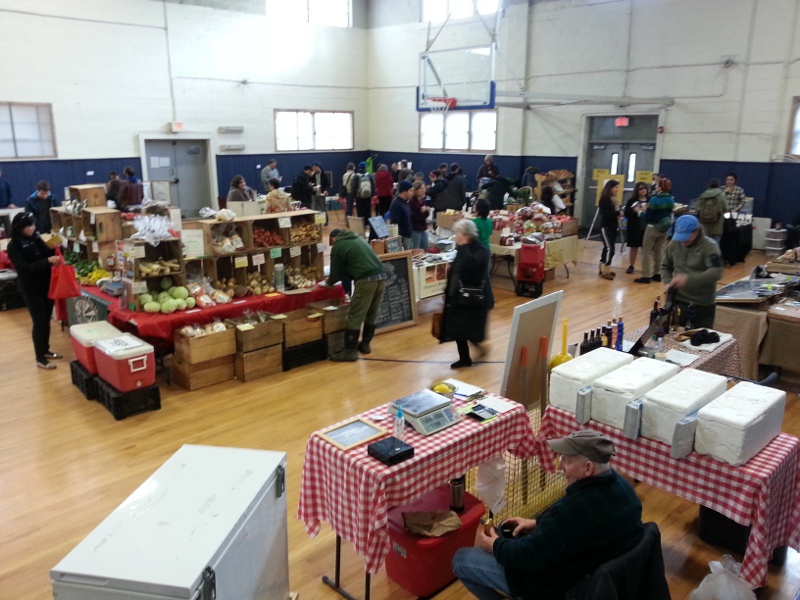 They showed up with their canvas bags, and shop they did.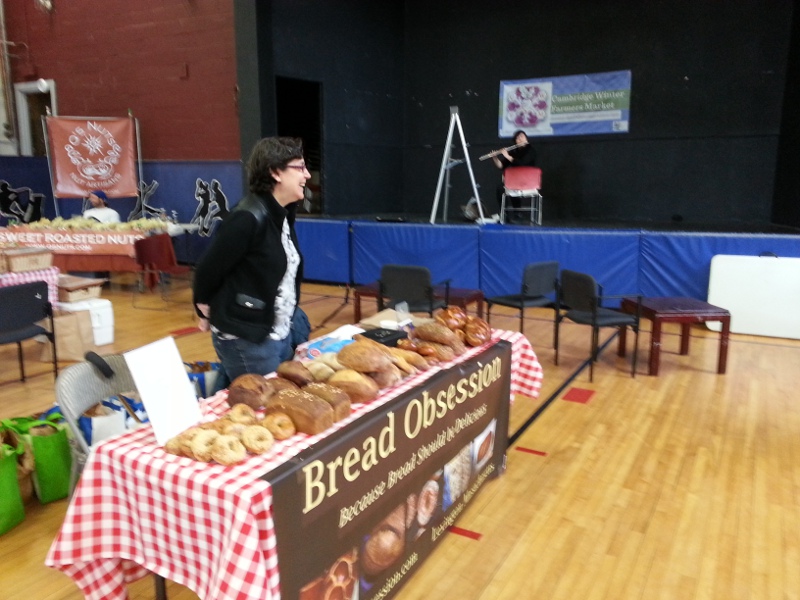 A pretty classy place - even the flautist was good.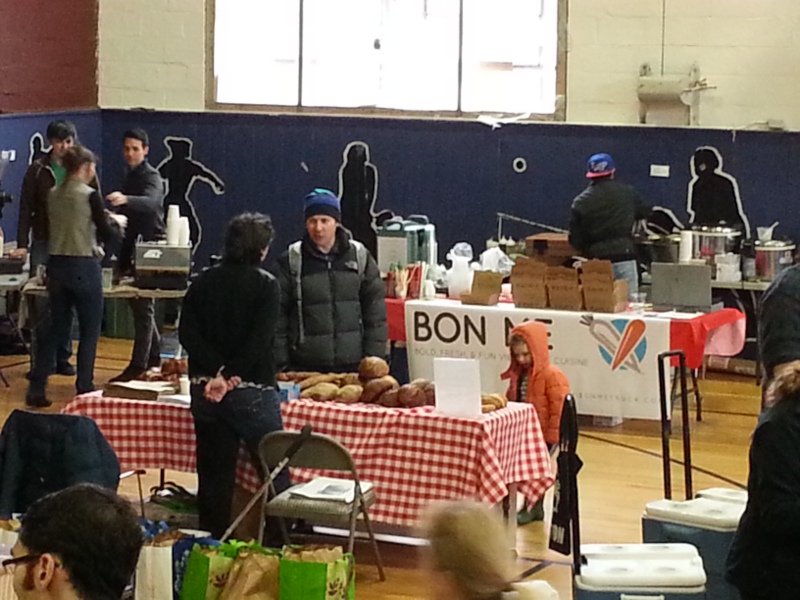 Even the little kids got in the act.   This guy is either reading my price list, or trying to snag a bagel while I'm busy with his dad.   One father got down to eye level with his three year old, and let the kid pick the bread - a flaxseed rye.    I bit my tongue - no need to say, huh? what? do you think he'll like that?
After a couple hectic hours - in which not a single person told me they were "gluten free" or joked for the 35th time that they too had a bread obsession and then scurried away without buying - I had two bagels left on my table, and an hour and a half left of the market.   Must bake more.   Eek!
This week I started baking yesterday.   Hope to make it to over 50 loaves before Saturday plus my trusty bagels, baguettes and rolls.