spelt AYW levain...and more
I hadn't baked in a while and hadn't used my AYW in weeks!   Got my odds and ends of partial bags of flour out and voila....lovely bake.   Fed my  100% hydration rye starter with spelt and AWY 2x a few hours apart...it was SO active I had to refrigerate it overnight. Used up 65g Semolina, 42 grams Italian Chestnut flour, 86 grams Kamut, 123 grams sprouted Rye and 458 grams AP KA.  Mixed and autolysed  with  640 g water without salt for 1 hr. Added salt and used speed 2 for 5 min . Very slack dough but responded well to s&f's. Fermented room temp for 2 hrs with s&f q 30 min x4 and then 1 hr more at room temp. Shaped 2 boules and immediately retarded over-night. Baked cold this AM in 500 degree pots for 20 min. covered...sprayed 10 x in pot with filtered water then covered....uncovered and 20 min open. The fragrance is wonderful. Will post crumb shots later.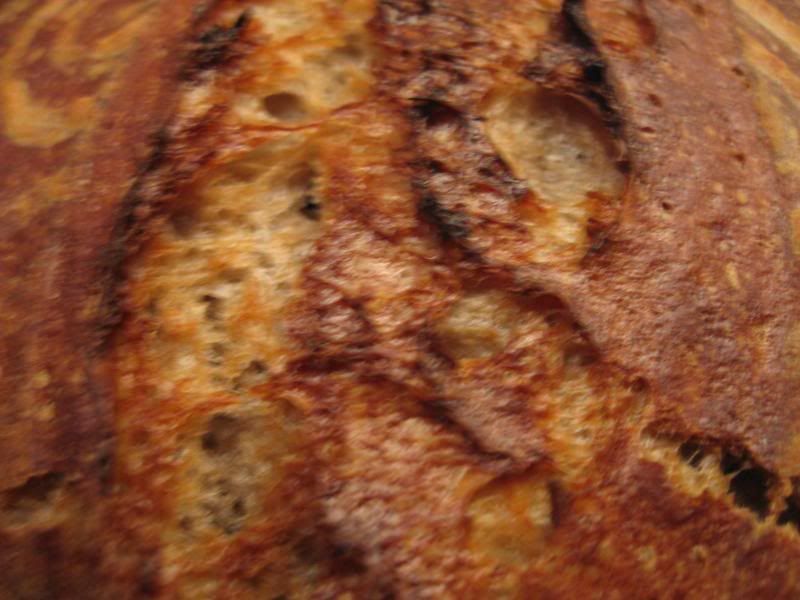 first of Spring...asparagus quiche. I use buttermilk for the crust and in the filling...broiled the asparagus first. Delicious.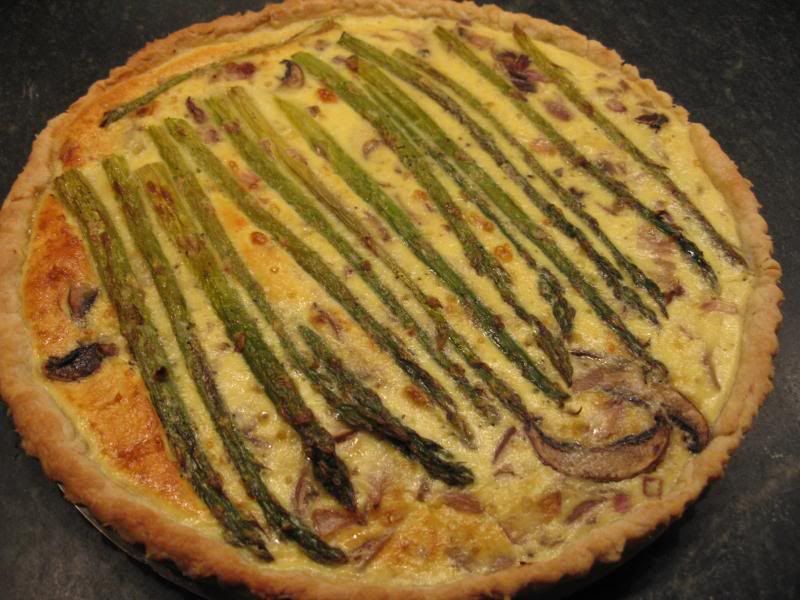 crumb shots added. I couldn't be MORE pleased with this bread. What a crust and crumb. Full body flavor...very very wheaty. I am impressed with the caramelization of the crust and note how uniform the crust thickness is all the way around the slice. Chewy and almost candy-like. Rich brown color to the crumb and exquisitely tender due to the AYW. Love the glisten to the crumb . My camera doesn't want to catch the dark crust but it is way darker than in the pics. I baked it to 212. What else to say....if I never made another SD loaf but this one I would be more than content.