This is sesame bread from Tartine Bread book. I followed Chad's formula and instructions to the letter, and it yielded a delightful bread. 
Sliced.. Mmm, the aroma!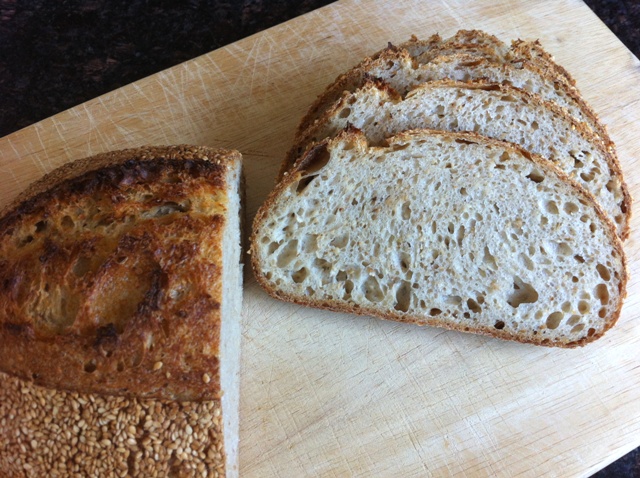 Nutty and sweet.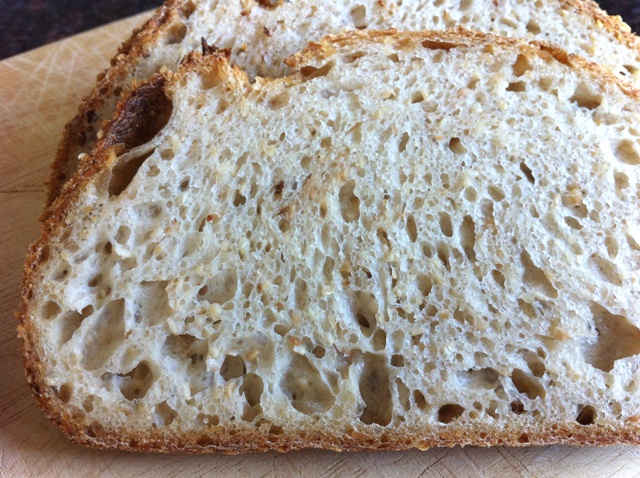 The Bread is marvelous however you eat it. One thing i'd do next time, is to use a ripe 50% /50% ww to Ap flour, instead of my all white starter. The whole wheat flour used in the recipe was my freshly milled Turkish wheat flour.I'll continue to explore more recipes from Tartine book no.1. This recipe is now tagged as a favorite, and may make its way to the upcoming arts and crafts market.
Khalid