Lemon&PoppySeed Sourdough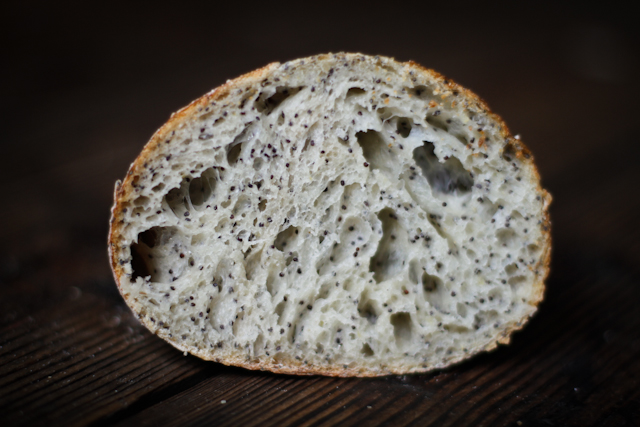 I was thinking about lemon poppyseed cake but wanted to bake bread so I came up with this. It is great! light and aromatic and pretty darn tasty.
462g bread flour 60%
238g all purpose flour 31%
140g 100% hydration levain (9% water 9% flour)
554g warm water 72%
46g poppy seeds 6%
2g lemon zest .3%
15g salt 2%
1 hr autolyse with everything but the salt,
1 min slap and fold 
incorporate salt and 6 min slap and fold
stretch and fold, let rest an hour then bulk ferment in the fridge for 19 hrs
3+ hour proof.