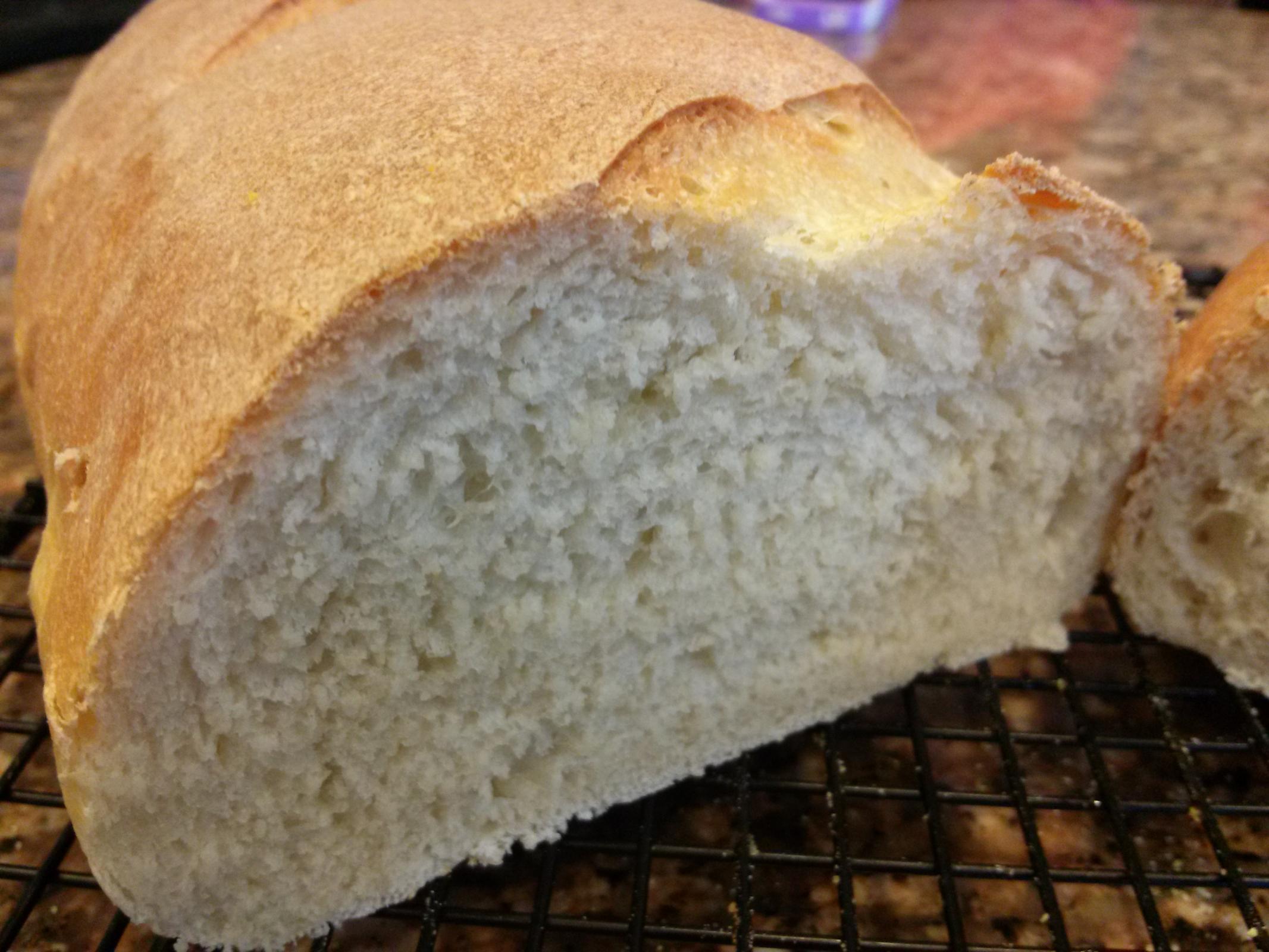 Hi All,
This is my first post in the fourms. I've tried baking pies, bagels and croissants over the past few years but have only started with bread. In fact, I've attached a few pics of my first loaves baked last week. The are the Italian loaves out of The Bread Baker's Apprentice p. 172.
I would love to get some feedback from all of you much more experienced bakers, esp about the appearance of the crumb and crust. Unfortunately, there were no pics of these loaves in the book so not sure if I was on the right track.
Also, I had a question about the biga. I had it in the refrigerator in a covered bowl for about 36 hours (the books says up to 72 hours is fine). When I pulled it out of the bowl, it had a slight smell of fermented beer. Is this normal? (It was a pleasant smell.)
Regarding the taste of the baked loaves, the family loved them. But, when I really concentrated, I could taste a bit of a pungent taste--it was very slight but I could taste it. Is that normal for this type of bread?
Thanks for any feedback!