February 27, 2014 - 12:54pm
We 3 gmas finished our "retro dinner" month...
but you remember how it was... the leftovers will go on forever! Not really, this really made me wonder why there were leftovers back "in the day"... these meals were really well received and not much ended up repurposed. To end the month we made "roast beef with potatoes and vegetables, plus desserts... The lead in rolls are Barb's. She made a nice yeasted dinner roll, and was pleasantly surprised at the light texture and the fluffiness, after becoming such a tartine, sourdough bread guru... nice change for this dinner... Here is her crumb.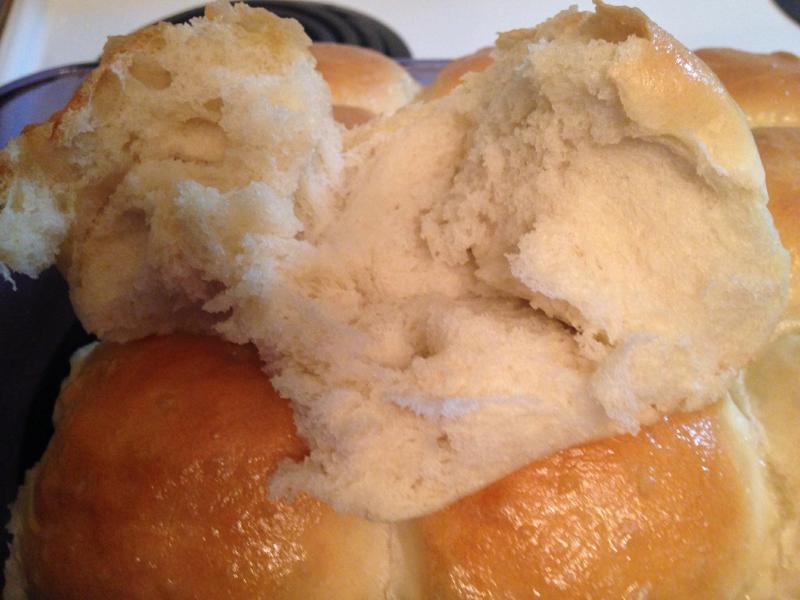 and her dinner plate. She had ice cream and cookies for dessert!
This is a great looking meal and the rolls... yummmy!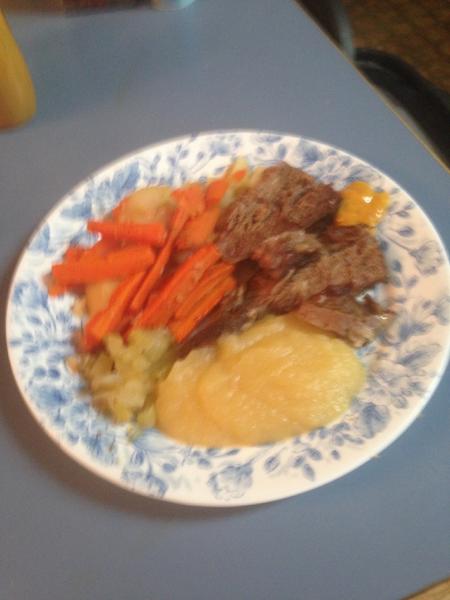 Helen's dinner plate looks amazing also...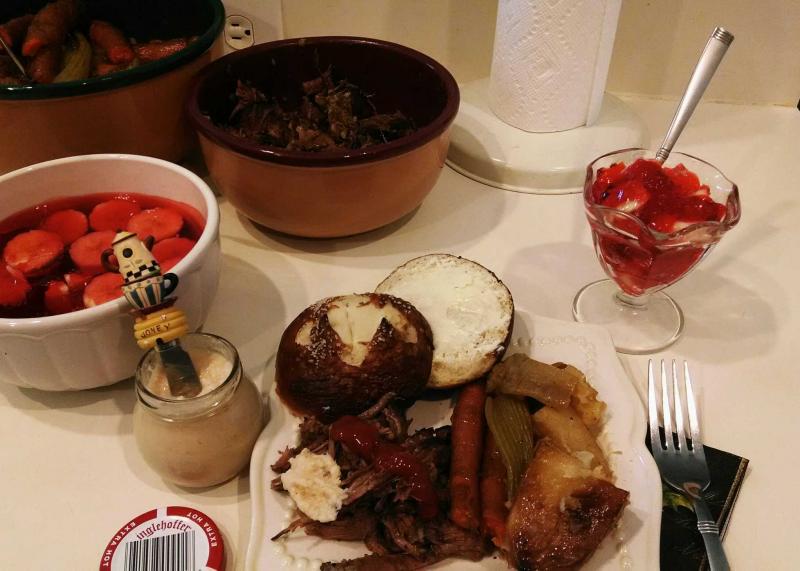 she has some Jello with bananas, and a pretzel roll... looks like honey butter for the rolls.... YES! I can see why leftovers are missing here. This is what the roasting pan looked like at the beginning...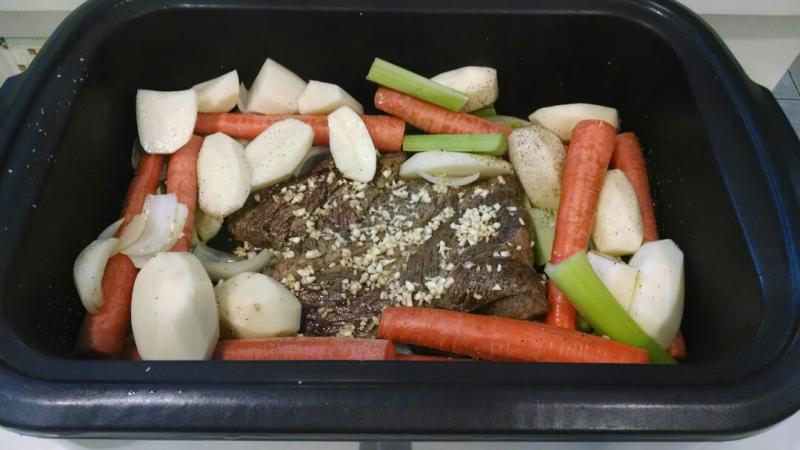 Good start and great finish... Well done!!! my sisters!
Mine is being stashed away to bring out later for heat-ups... I am in to making my own TV dinners, sort of...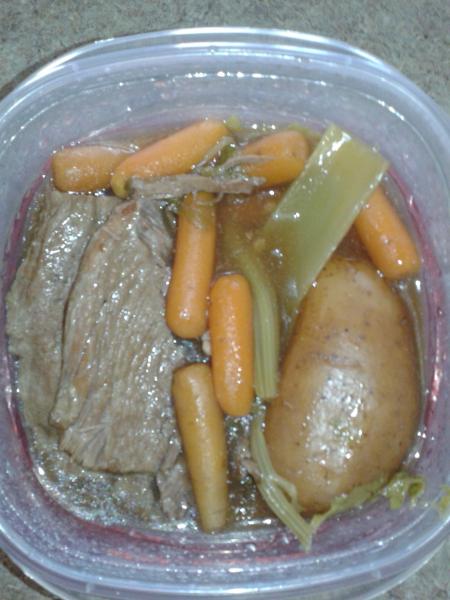 and Dessert...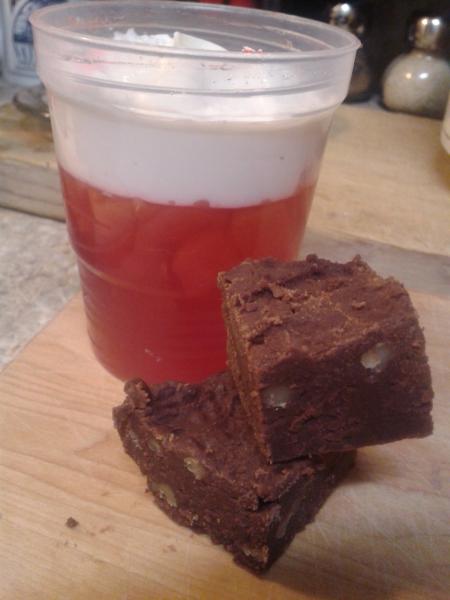 Good old Jello with fruit cocktail and homemade Hershey's old-fashioned fudge... into the freezer goes the TV dinners.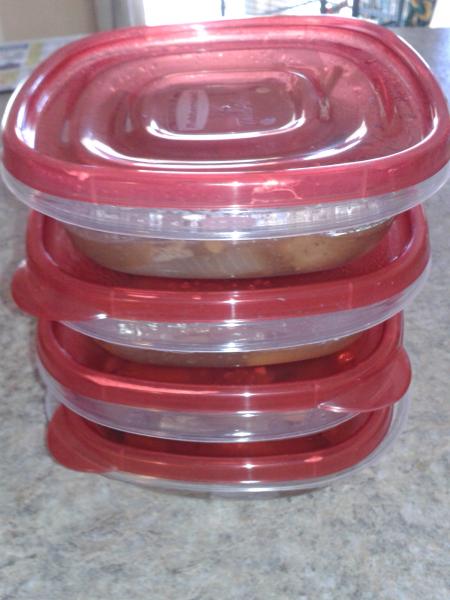 In addition to these lovely dinners, I made raisin bread, Barb made Tartine loaves and Helen made Alaskan sourdough... just wanted to let you know we are on to another theme for next month... just haven't figured out what yet... any suggestions????
Happy Baking, Helen, Diane (me) and Barbra