February 24, 2014 - 10:44am
Waah! My rye bread loaf splits in two horizontally when it bakes. So sad!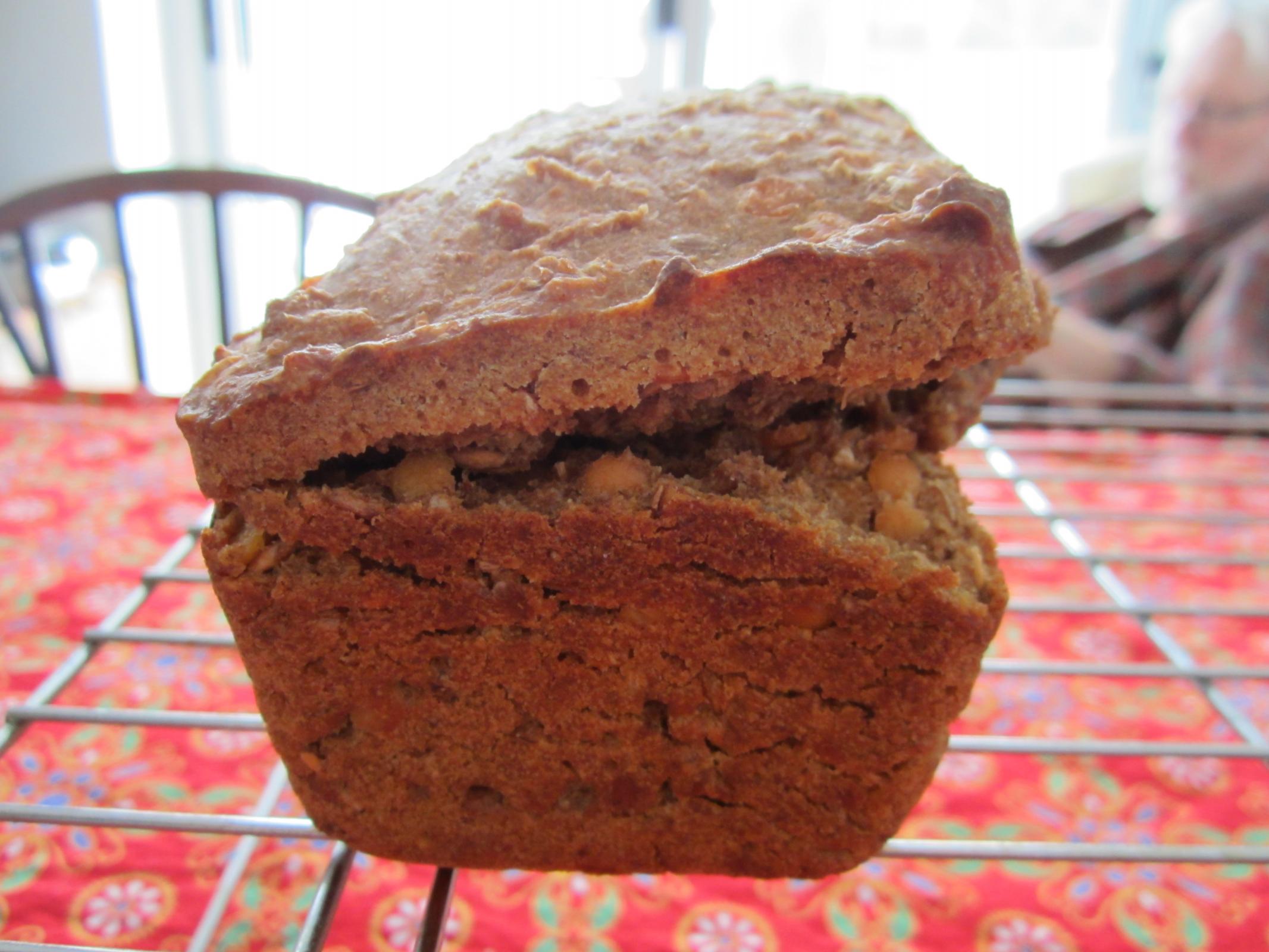 I'm posting another photo of the loaf; the one that shows the cut loaf was too big to upload, so I have to modify the photo size in my photo program before I can send that. However, all your comments have been helpful. I'll look again at the cut loaf, to see if the bottom is more compacted than the top. Re: putting the loaves in the oven diagonally, and well separated: that is what I did do, so it can't have been that I placed the pans too close together. Interesting comment about the "memory" of rye, though. This has occurred to me in the past but I kind of dismissed it as not being possible! Maybe next time I should just pour the whole batter into the pan at once, instead of spooning it in? Also, interesting that you don't recommend beating the dough to get some gluten going. Maybe next time I'll try just mixing and not beating, if beating won't help. Also interesting comment about maybe adding the whole wheat flour at an earlier stage. I have done that in the past though and I'm not sure that's the cause of the splitting. Anyway thanks for all your suggestions and comments. More are welcome, if you have any!