February 12, 2014 - 3:19am
I've had a busy couple of weeks, and hadn't had the time to blog about my latest activities. 
Here it goes: I've completed my Pastry class in Shortcrust and pies some weeks back, and attended my Asessment in baked goods. I had to bake a fruit tart, and soft dinner rolls. Everything went alright, and the Chef approved my products. I have Chocolate classes left (next month), and i'll be done. 
On another note, i've been pretty occupied with upcoming crafts market which is due on Friday, February 14th. I've increased my capacity and expanded my list to include 3, instead of two bread types: 80% Rye with rye flour soaker, Whole Wheat multigrain, and Pain au levain. A total of 14 loaves of different sizes will be offered for sale on the Market.  This is a glimpse on how my products look like. Wish me luck :)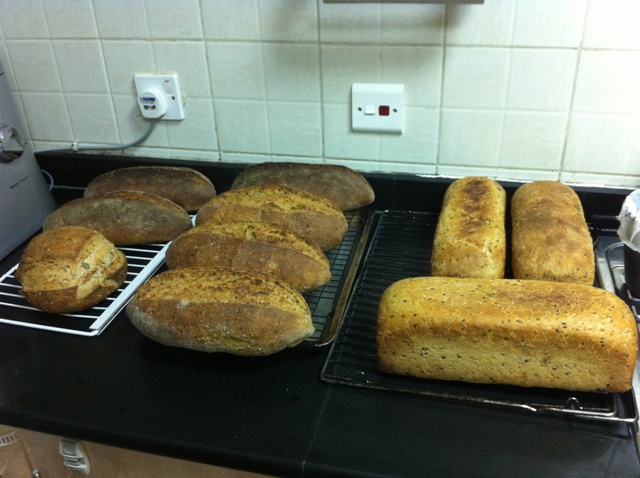 P.s: I've found a great way to use my new toaster oven for uncovered Pan loaves. I've encased the whole pan with two oven proof plastic  (the type used for roasting chicken) to create steam for the first 15 minutes- one from each side, as one isn't enough . Temperature should not exceed 200C , however. It worked!
Covered: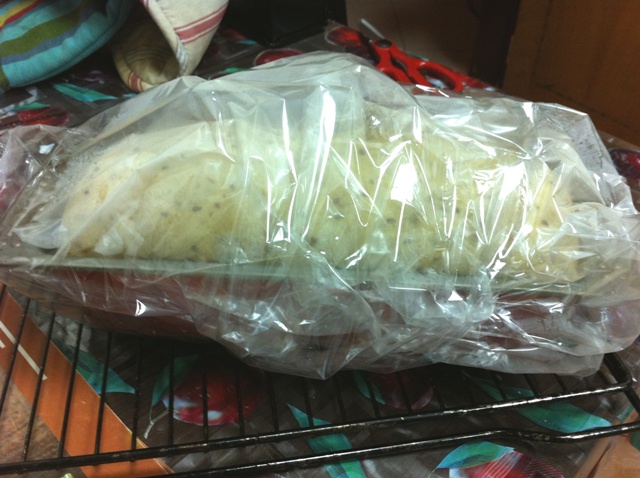 Uncovered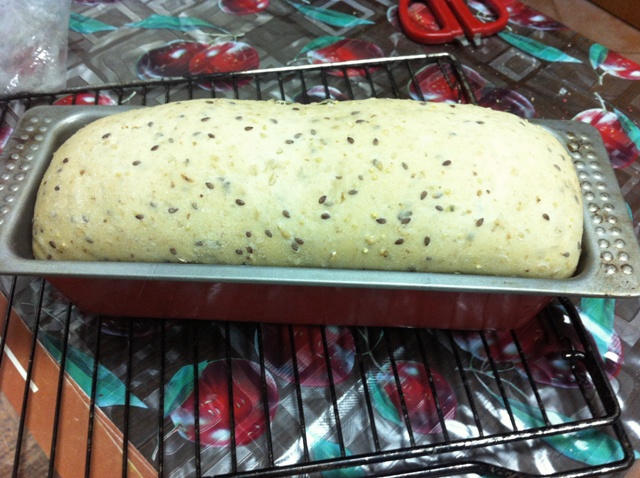 Khalid