January 27, 2014 - 8:13am
BBA Anadama Bread- First (Posted) Bake!!
So, I'm really excited (but also a bit nervous) to post the results of my first bake. Not my first bake ever, mind you; just my first bake after deciding to get really serious about baking.
After buying a few neccesary supplies a few weeks ago (digital scale, kneading board, baking books) I decided to go full bore and attempt to bake through Peter Reinhart's "Bread Baker's Apprentice". I got this book a few years ago but was always too intimidated to try anything from it. I figure trying every formula would help me get quite a few breads under my belt and hopefully teach me a few things.
And so, without further ado, here are som pictures from my attempt at the first formula for Anadama Bread, an enriched sandwich bread employing direct fermentation and a cornmeal soaker. A list of newbie questions follows.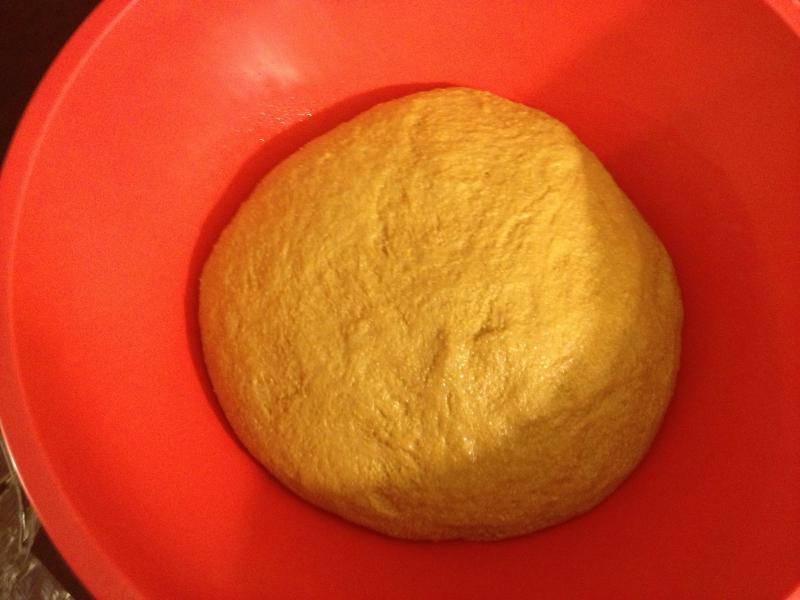 The dough was smoother than any I've made before but, while I did get a windowpane, it still seemed a little rough to me.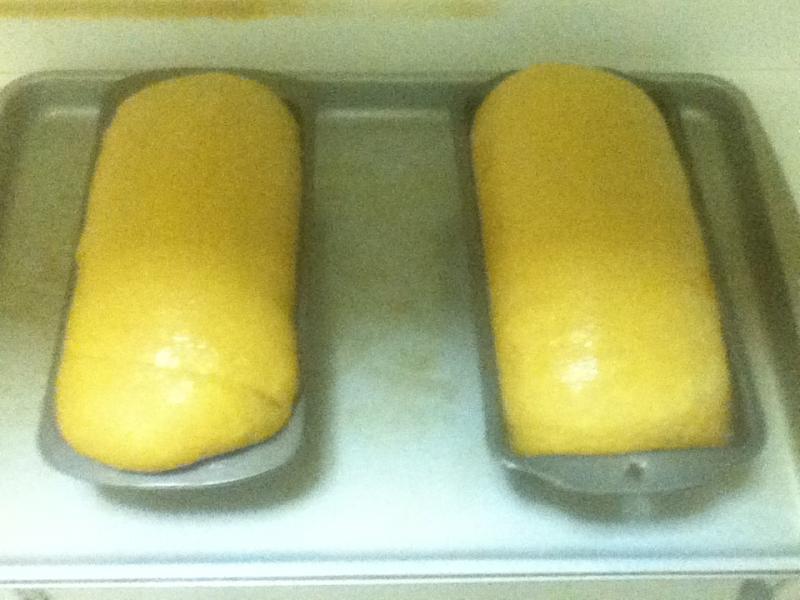 My proofed loaves! I actually put these in the refridgerator to retard while I ran out to do some errands but the stubborn things proofed anyway. You'll notice that the one on the left is a little overflow-y. Thatt's because the pan is really too small for the amount of dough but it's all I've got for now.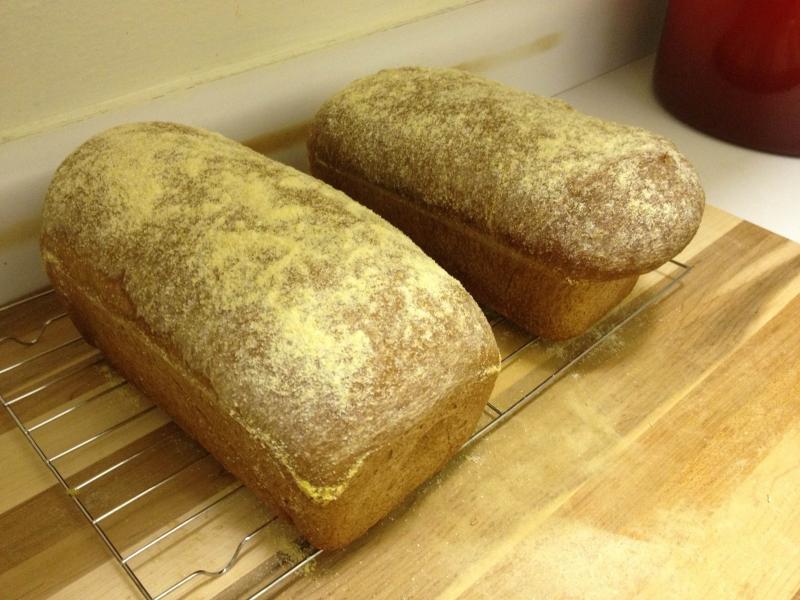 The final loaves! Including the weird mushroom-y one:)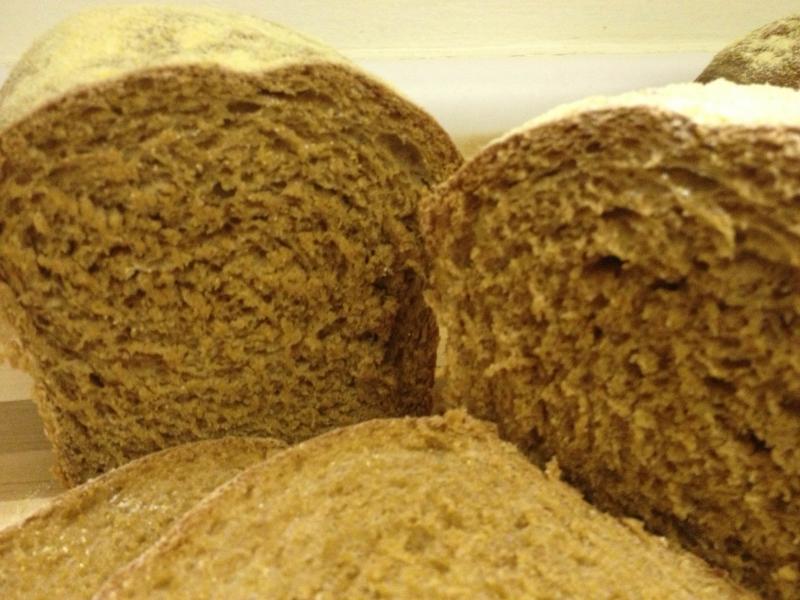 Crumbshot! The crust was soft and thin and the crumb was moist but very light, better than I expected!
I sliced up one loaf and put it in the fridge in baggies for the rest of the week and put the other loaf in the freezer to share with family on the weekend.
Overall, I was very happy with this bake and look forward to the next one!
Questions:
1. My digital scale has setting for ounces and fluid ounces. I used the ounces setting for all the ingredients since I know that we're dealing with the relative weights of the ingredients. But how can a scale measure fluid ounces, which is a measure of volume?
2. My digital scale picked up the addition of the instant yeast but just would not pick up the addition of the salt. I ended up using the volume equivalent for fear of adding too much. Any ideas why this happened? Is the salt not dense enough? How do others measure light ingredients?
3. My windowpane was good but a little rough, not like the smooth ones I've seen in books and online. Does the addition of heavier grains/meals make it more difficult to get a smooth, clear, windowpane?
4. Why did my loaves continue to rise even in the fridge? BBA says that they can be put int he fridge to retard for up to two days.
5. What happened here?: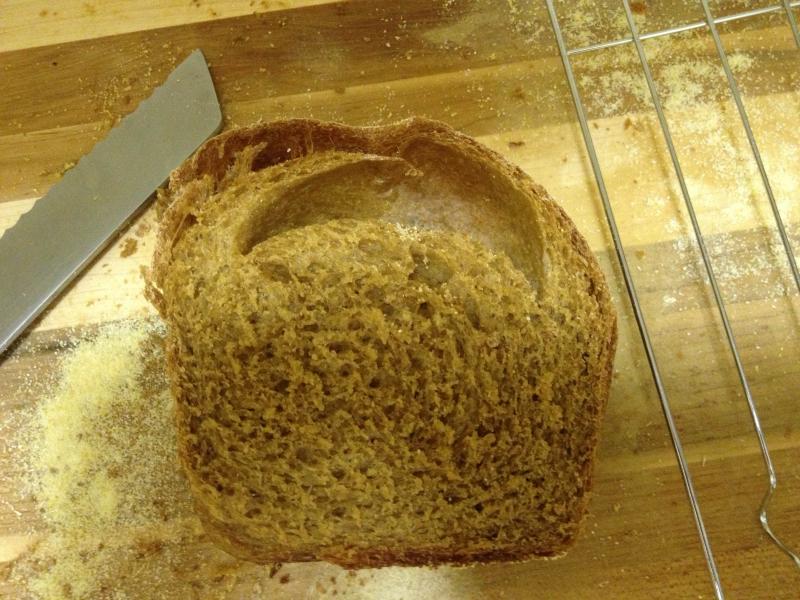 My guess is that I didn't form my loaf evenly which resulted in a gas pocket at one end of this loaf.