January 26, 2014 - 7:47pm
Kürbiskernbrot -- Pumpkin seed bread, 100% whole grain sourdough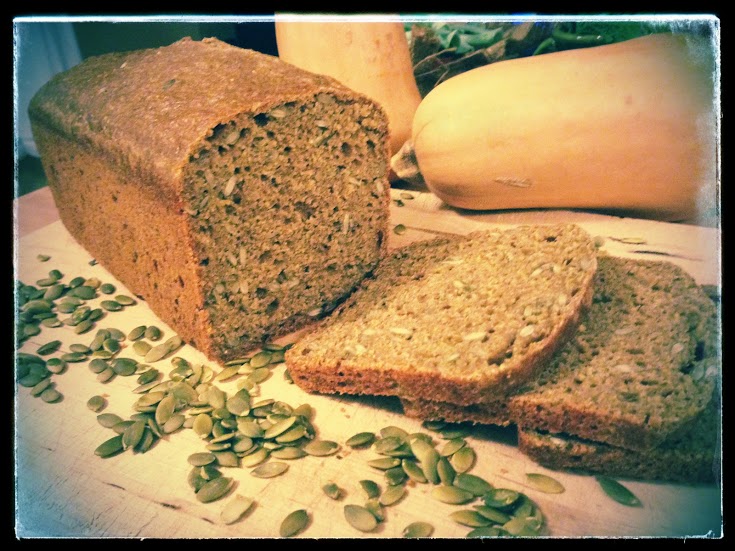 I lived for a few years in Austria, including one year in the south where pumpkin seeds are especially loved and are frequently incorporated into deliciously moist, soft, airy loaves. This is my favorite rendition of that bread. I use an organic pumpkin seed oil (made from Styrian seeds) that I buy from a health food store here in California. I love the flavor the oil imparts, but be warned that it does give the bread a bit of a green color. I don't mind that at all, and try to balance the green with some yellow corn flour that I bring out with a gentle bake. The photo below was taken with some daylight and pretty accurately represents the color of the crust.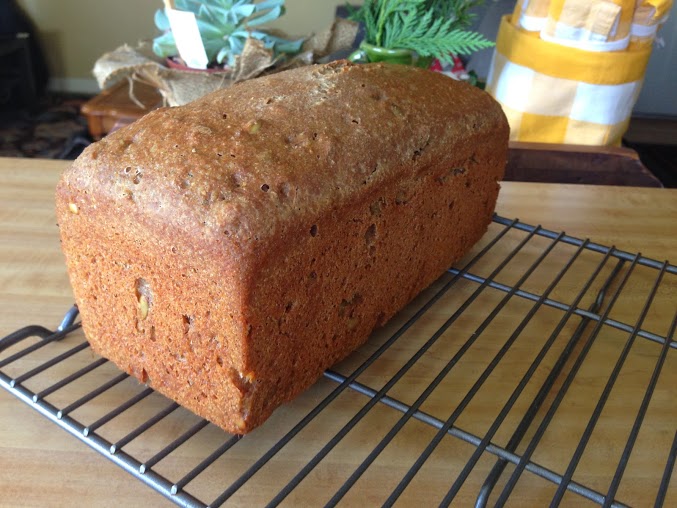 The loaf is composed of soaked wholegrain spelt and corn flour with a rye starter. I soak the spelt and fine corn flour overnight with salt and then mix the soaker, starter and pumpkin seed oil for the initial fermentation. After some folds I incorporate the pumpkin seeds and put in a greased pan to proof.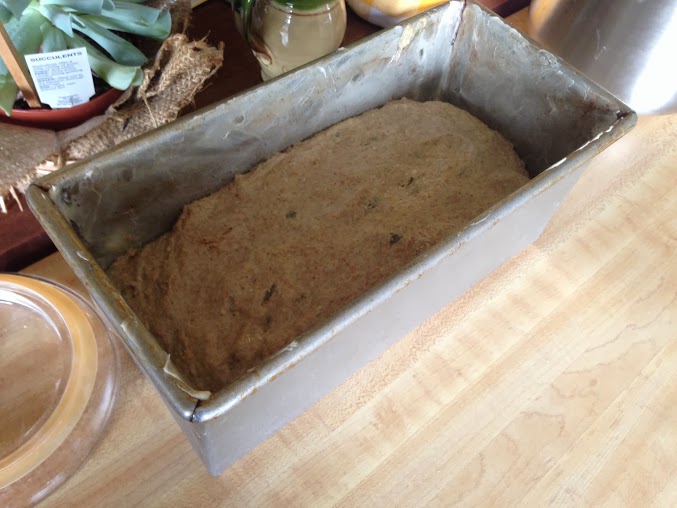 The pan is baked with a lid on to give it a good steam. Here's a shot of the moist, fluffy crumb: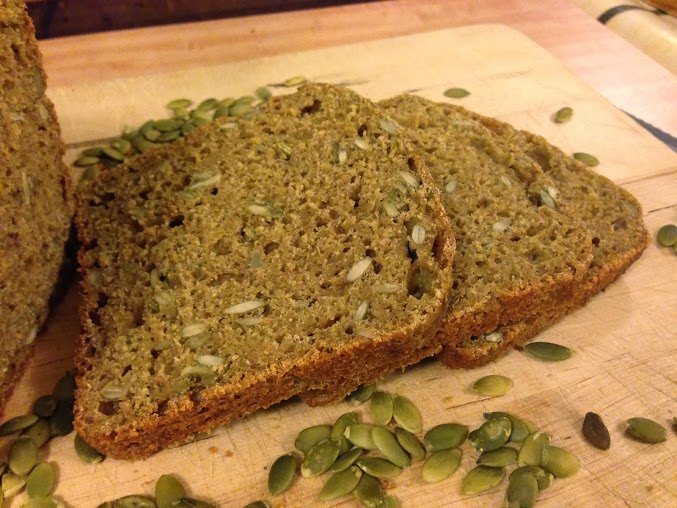 My daughter loves it in the evening with some butter and honey. Guten Appetit!