January 20, 2014 - 2:19pm
YES! The quality of your ingredients DO make a difference!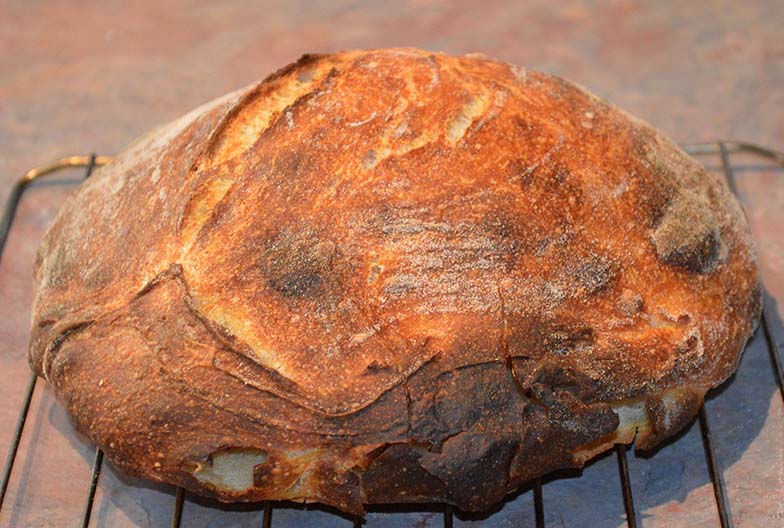 For the last year and a half or more I have been buying my flour from the head baker at our local artisan bakery. Well, I ran out a few days ago and horror of horrors, she was on vacation and I had to buy grocery store 'best for bread' flour. Now I used the same formula, dough handling technique and proofing as my last Forkish style bake and you can see the result --  stuck to the banneton, no rise, little spring and I don't even want to look at the crumb -- straight into the trash.
By comparison, here is a loaf with the strong bread flour from the bakery using the same formula.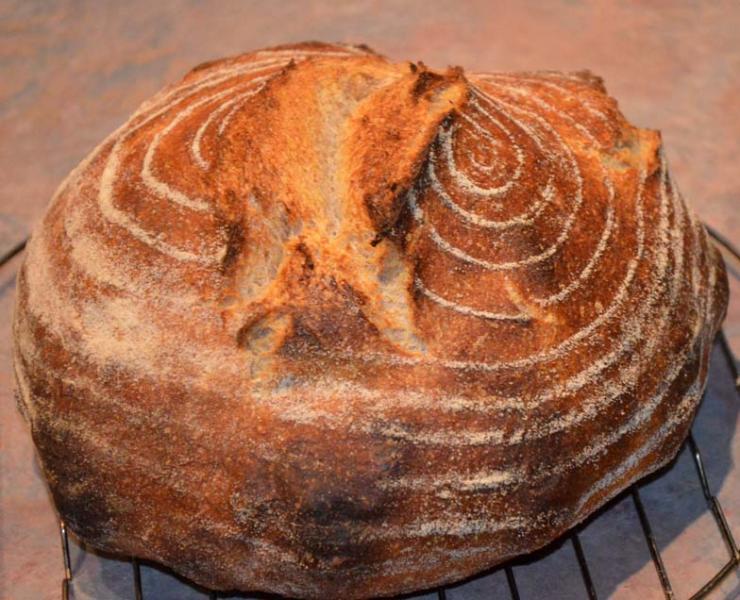 Well I certainly see a huge difference! For what it is worth folks.
Happy baking! Brian