January 15, 2014 - 11:50pm
Those are two bakes from Andew Whitley's book (Bread Matters): Whole grain rye, and Spelt bread. I've used Wheat instead of Rye for the whole grain rye.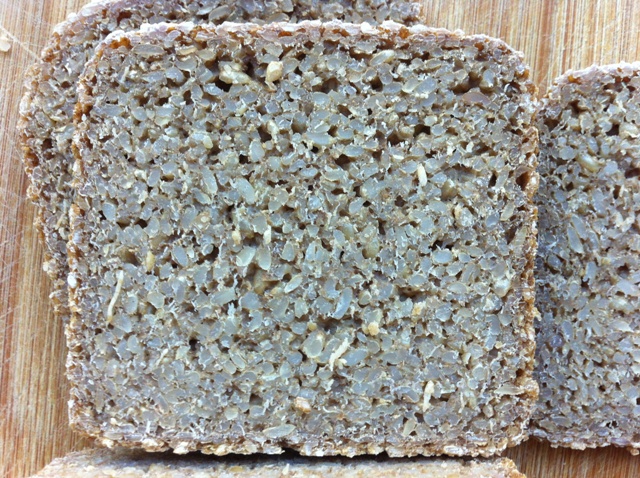 The wholegrain rye was essentially a pumpernickel bread, but wheat instead of Rye. It is chewy, faintly sour, and very filling. I've eaten this bread with mayo and boiled eggs. Tuna with mayo works fine too. It is a good bread, that i may bake once or twice a year.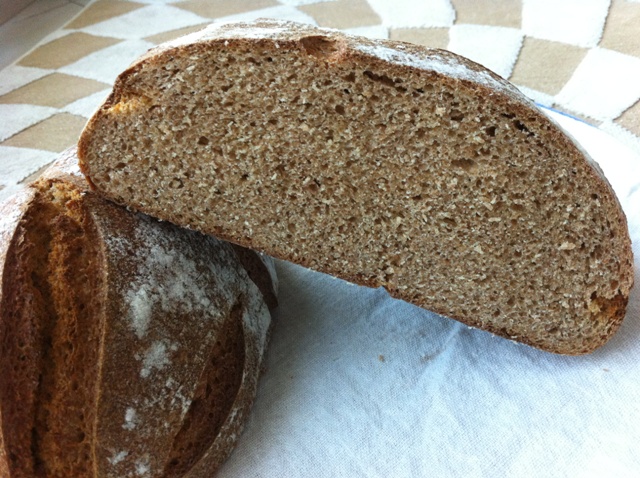 This is spelt bread, also from the same book. The raisin mush has added lovely sweet undertones. It is a 100% whole spelt sourdough , and i've milled my organic spelt grains for this. Talk about DELICIOUS! add some toasted walnuts, and this will be your best spelt ever.
Khalid