January 14, 2014 - 9:27am
Pretzel Problems using Lye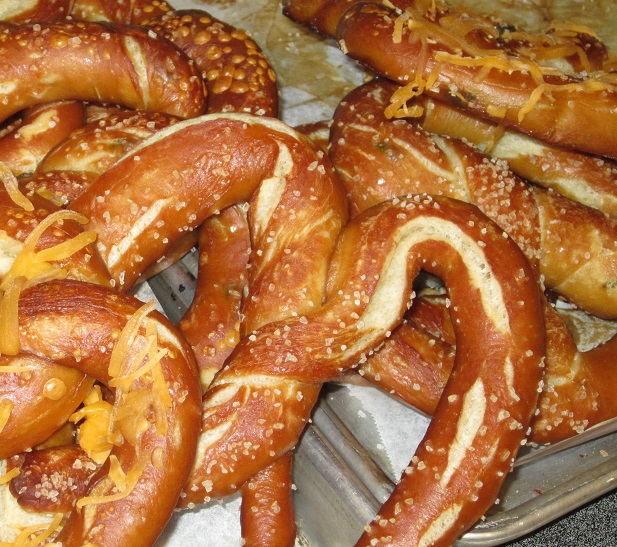 I'm finally not terrified to work with lye and have to say, the taste is top-notch. However, I'm not getting that rich, dark brown.
I used 30 grams of food-grade lye plus 1 quart of warm water. Dissolve and dunk FROZEN pretzels into the bath for 30 seconds. Freezing them, I've learned, is critical to working with this stuff. However, I'm not sure if that affect the coloring?
I typically bake them for 12 minutes at 400...but these I had to leave in for about 16 to brown. I was really hoping for that DARK brown color but it never happened! Moreover, there were splits in the crust GALORE and some had bubbling on the skin.
The tasted GREAT....but not what I was shooting for....any advice???