January 13, 2014 - 8:33am
Panettone Throwdown Update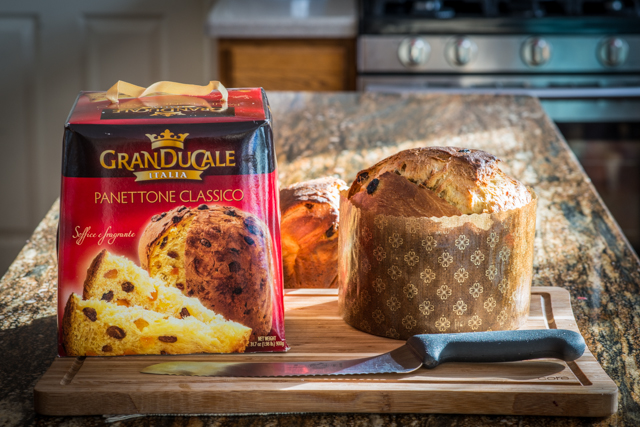 After my dubious results with Peter Reinhart's Panettone recipe (seen documented here: http://www.thefreshloaf.com/node/36332/throwdown-alert-battle-panettones  )  This was from Christmas morning 2013.
My wife's mother promised she would try on her own recipe that she cut out of a magazine in Lithuania.  I helped her with the mixing using my Bosch UP and she did vary from her recipe when she thought the dough was too dry... she added maybe 8 oz of milk.  I even allowed her to use my wild yeast starter along with two tablespoons of dry yeast.  I had no ideal what she was doing, I know she used 9 egg yolks (I only used 2).  And she never used the digital scale to measure her amounts, all was done with cups.  I think she mixed in bread flour and all purpose flour.
Here are the results: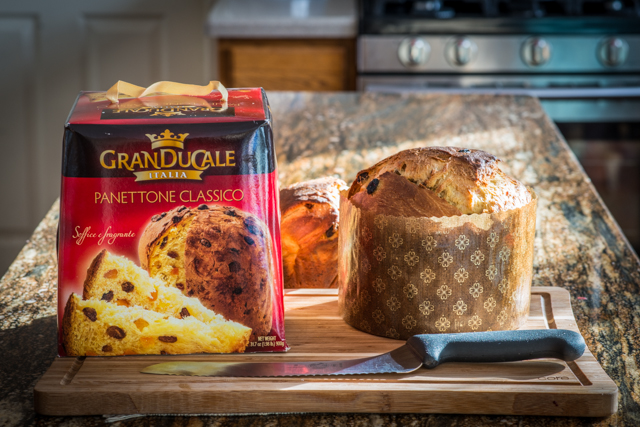 She even made a little loaf in the background from some leftover dough.  The oven spring was spectacular.  At one point, we had to open the oven just to remove the top rack which was in the way of the bread rising.
Inside, the crumb was nearly perfect and the taste was just excellent.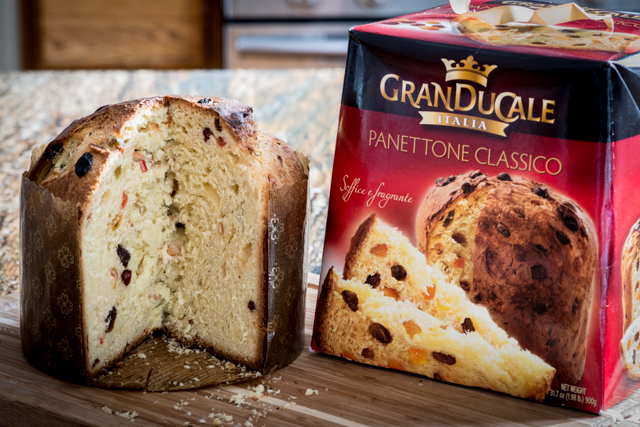 I am totally baffled and humbled by her success.  I need to make this bread again before she goes back to Lithuania and find a better recipe using more egg yolks.