January 11, 2014 - 3:27pm
Roggensauerteigbrot: 100% Rye Sourdough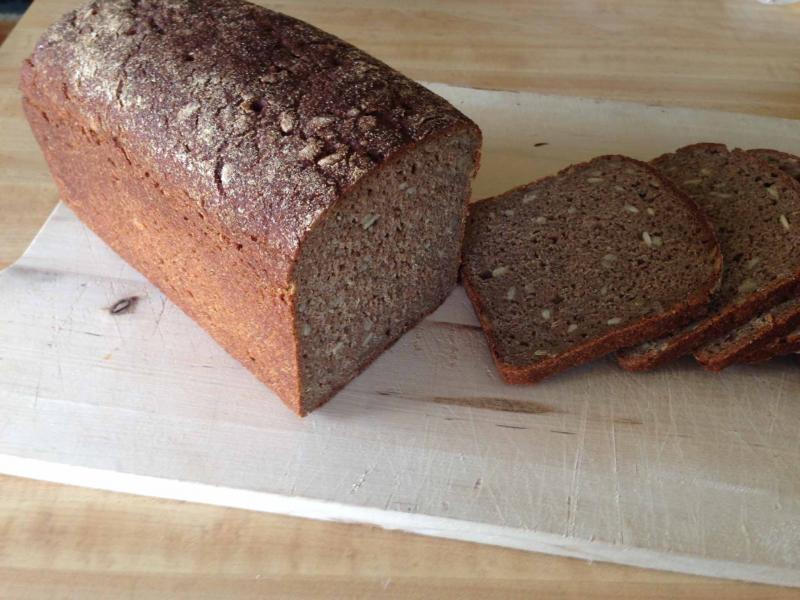 We tend to eat a lot of rye in my household, and this is just about our daily bread: a 100% rye sourdough with bread spices.

First, a note on spices. I know American bakers tend not to use bread spices, and when they do, it's often in the form of a caraway-laden rye bread. I prefer my rye with a mix of fennel, caraway, anise, and maybe coriander, and it's usually ground with a coffee grinder so as to blend subtly and not overpower the delicious rye flavor. In this particular loaf, I didn't grind the spices but incorporated them whole. I especially love the taste of the whole fennel seeds. I typically leave other seeds out of my 100% ryes, but in this loaf I added some soaked sunflower seeds.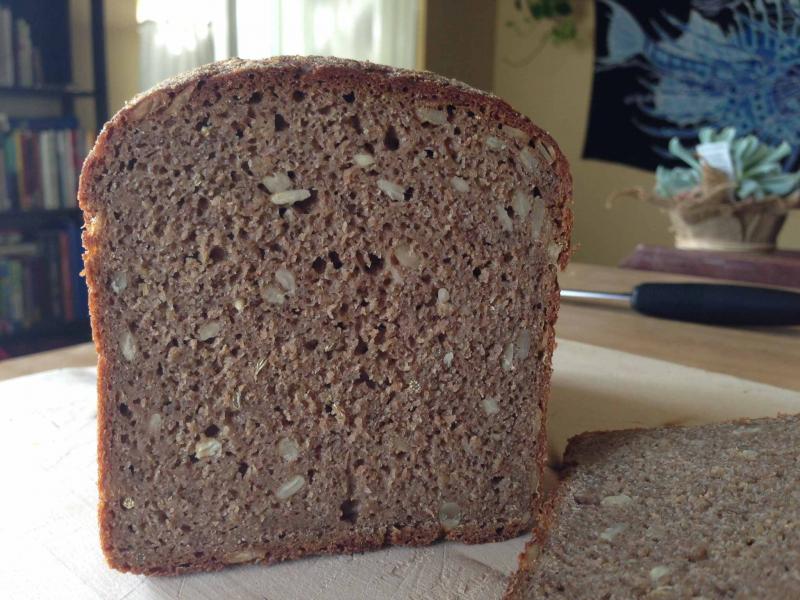 This loaf is made at 85% hydration with freshly milled whole rye flour. I find the result to be just what we want most days--a filling, moist rye bread that's just perfect with butter alone, or with meats, cheeses, or honey.