Tartine Country Bread success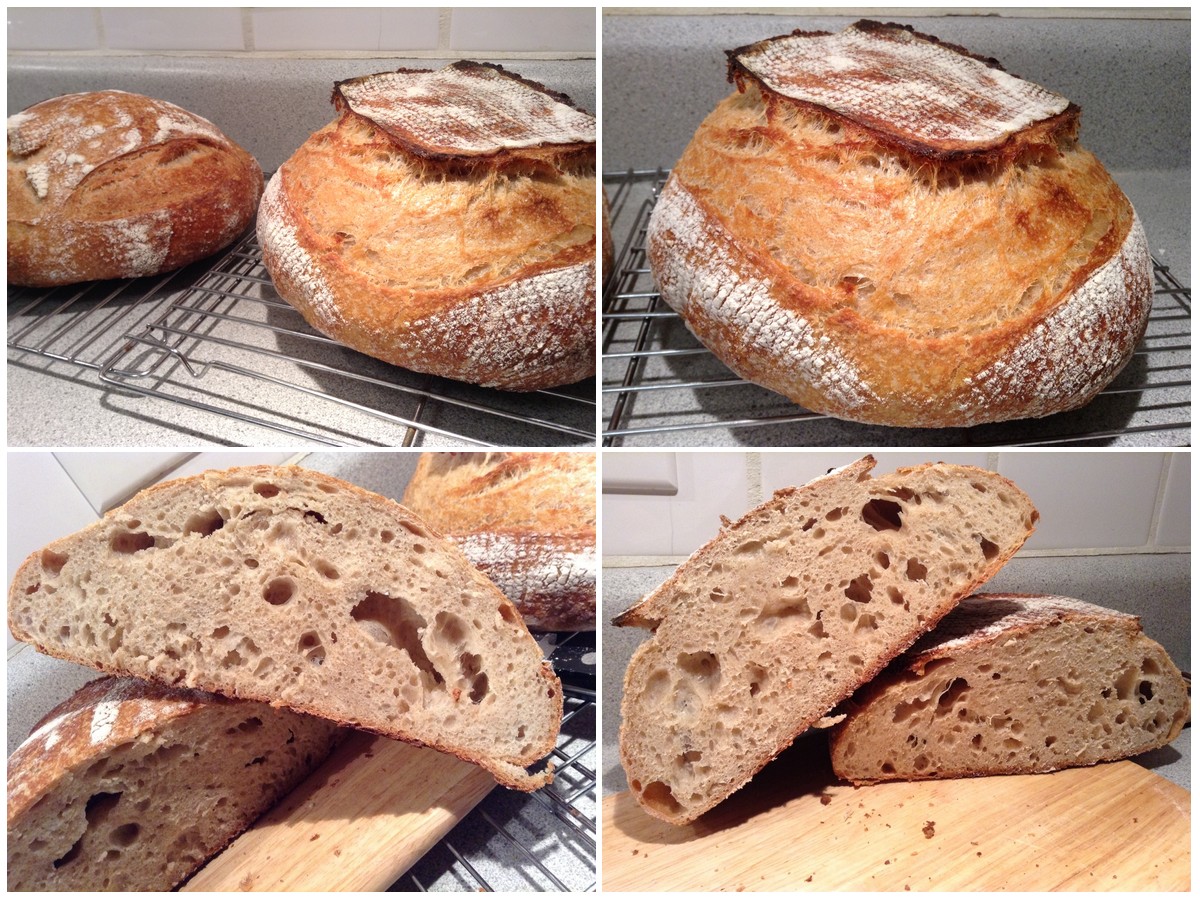 Howdy!
I got the book Friday and baked the country loaf Sunday. I had some trouble shaping it tightly for the bench rest - I guess it needed more S&Fs. Final shaping was fine. Bulk was about 4 hrs - dough started at 75F but got it up to 82F in an hour with oven light on. Can't say I love having dough in warm plastic, even if it's BPA free.  Gave first loaf a head start proofing in the oven with light on for an hour, then both of them on the counter for a few hours. Flavor is mildly acidic, especially as compared with the Reinhart 4 day pain au levain I've been baking.  I'm sorry, what I mean to say is flavor is astonishing, and this is the best bread I've ever baked.
I guess I'll poke around the forum for advice on getting them darker. They were at 210F after 20+25minutes so I didn't want to leave them longer. I do prefer a darker crust than this. I cut my parchment paper into a diamond - then transferred to DO.