My favorite light rye bread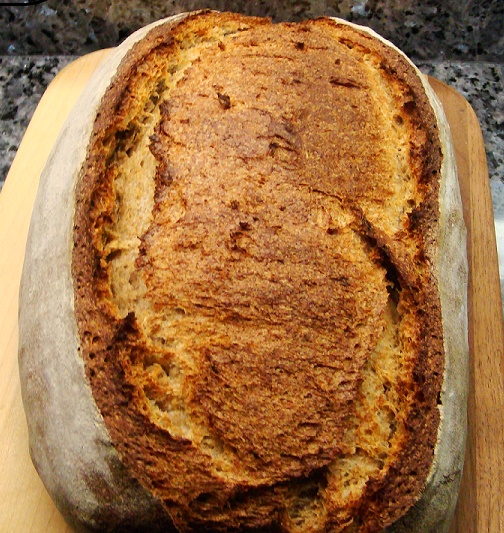 This is my favorite because I am almost always successful with this recipe. This time it spread more than usual. Could it be because I added more water to the mix?
The recipe calls for a levain out of 300 g rye flour, (I grind my own)300g water, 1 Tbsp. of starter (I always use at least 2 Tbsp.) This goes into the refrigerator overnight. I use my warm fridge ( 45 -50F) for this.
The next morning I add 550g AP flour (I used KAF this time)
150g whole wheat (again home ground)
250g water (I use spring water from a local spring)
1 tsp sugar
3 tsp salt
The recipe also calls for 2 Tbsp sunflower oil which I mostly do without, however I added about 1/4 cup more water.
Why do my free form loaves spread like this? This was supposed to be a batard after all.