Once again from Peter Reinhart's BBA, but I did change up a couple of things in this half version. I soaked 2 Tbs of dehydrated onion and 1/2 Tbs dehydrated garlic in boiling water. I reduced the amount of milk from his suggested 114g to 54g and used the onion water for the rest of the liquid.
At Josh's suggestion, I also built two rye starters using dark rye flour, one from my sweet levain and the other a yeast water/ rye starter. Boy did those two changes ever improve the flavour profile! Reducing the milk also gavbe a better chew and the bread didn't tear apart when i was cutting it.
I also used the rehydrated onion and garlic in the starter, did not have enough volume by weight, so fried up another 100g of onion in EVOO and added to the starter. I let the starter get happy on the counter for 4 or 5 hours and then into the fridge overnight.
This bread makes a serious smoked meat sandwich!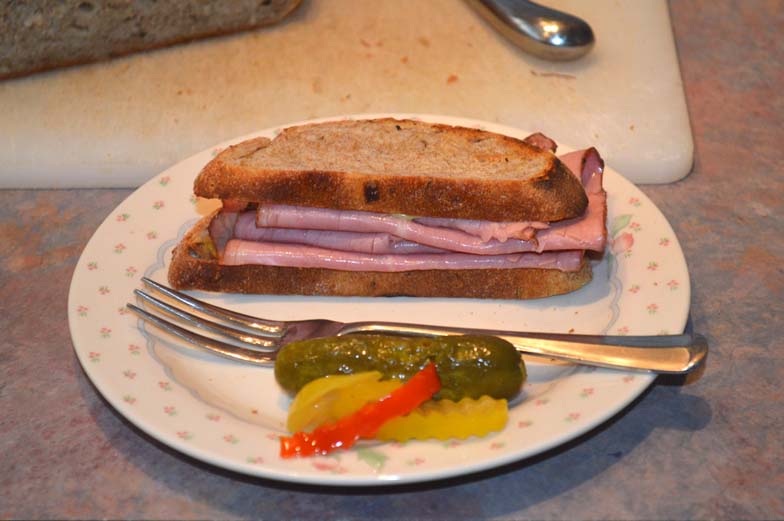 Happy baking folks! Brian