SFBI Miche and Fig Pecan for New Year
It has been a while since I posted, although I have been baking regularly.  For New Years I made a few breads and thought I would add my voice to those who have had wonderful success with David's posting of the SFBI Miche on TFL.  When I first started baking sourdough breads I was totally intrigued by the photo of a large miche on the cover of Reinhart's Bread Bakers Apprentice.  I spent months trying to master it, with only moderate success.  But an attraction to the miche loaf has stayed with me, and I really enjoy making these large loaves.
Since David posted the SFBI recipe, I have made it half a dozen times.  The picture of a miche that I have in my head, though, is something a bit flatter and more spread out.  I thought I might be able to attain this look by increasing the hydration above the 73.4% in the recipe.  Over my last three bakes, I have worked the hydration up to 78%, and I'm pretty sure it can take even more water.  Still, the 78% results are worth sharing, so here are some photos.  I will continue to try for the flatter loaf, but in the meantime I'm happy to enjoy these.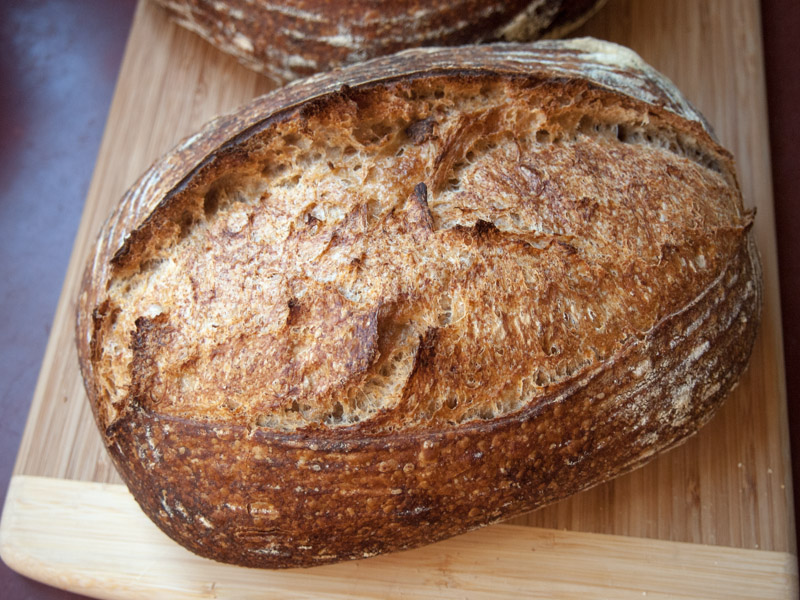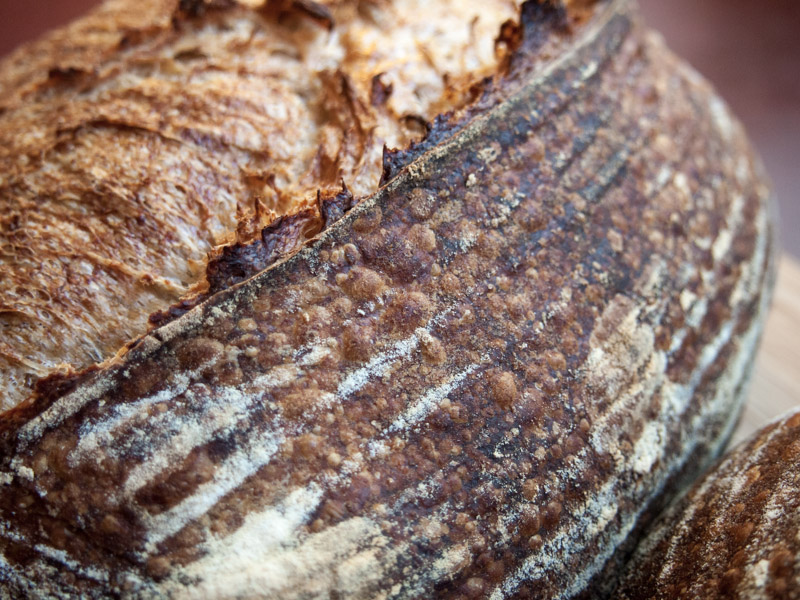 Like David, I keep Central Milling's Type-85 high extraction flour in my pantry just for the miche.  I made a batch of 3.6 kg of dough that required a 4 hour bulk ferment, keeping the temperature at 75˚F.  I did a total of 4 stretch & folds at 30, 60, 90 and 150 min.  It was divided and shaped into two ~1000 gm batards (see below for a variation) and one 1550 gm boule and proofed at RT for one hour.  One batard and the miche were refrigerated overnight (about 18 hours) and baked on a stone directly from the refrigerator the next day.
The crumb on the loaf is light, airy and transparent.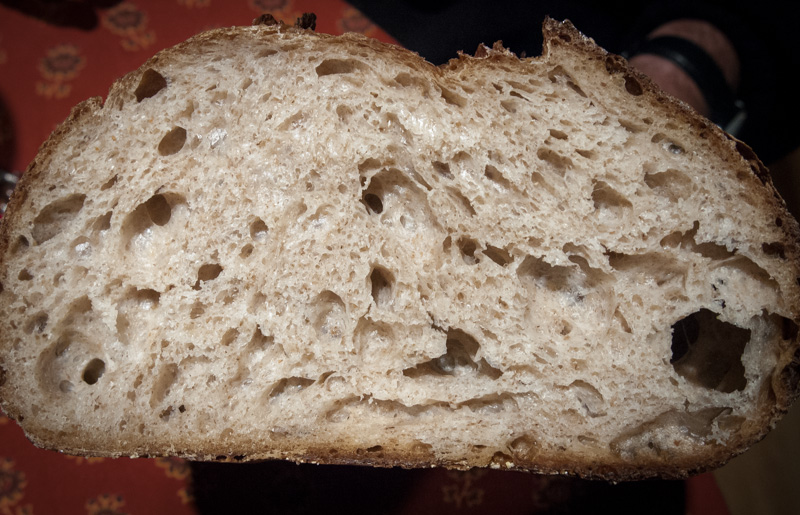 The flavor is tangy, wheaty, even a little earthy.  The crust had a good chew and the crumb was somewhat soft but with a good mouth feel.
There was one other variation that I made.  Varda's post describing fig and anise bread, with links to several other posts, made me want to try another attempt at a fig bread.  My earlier attempts were not that successful, and I also wanted to add nuts to the bread in place of the anise.  I felt that this dough would lend itself to this so after the first 30 min. of the BF I divided off 1000 gm of dough and folded in 20% each of soaked dry figs and toasted pecans.  Phil made a similar loaf, so I borrowed his technique of final proof in the refrigerator for 3 hours rather than an overnight retard.  The results were quite respectable.  The crumb is not as open, unsurprisingly, which gave the bread a nice chew.  Perfect as a base for a bit of soft cheese.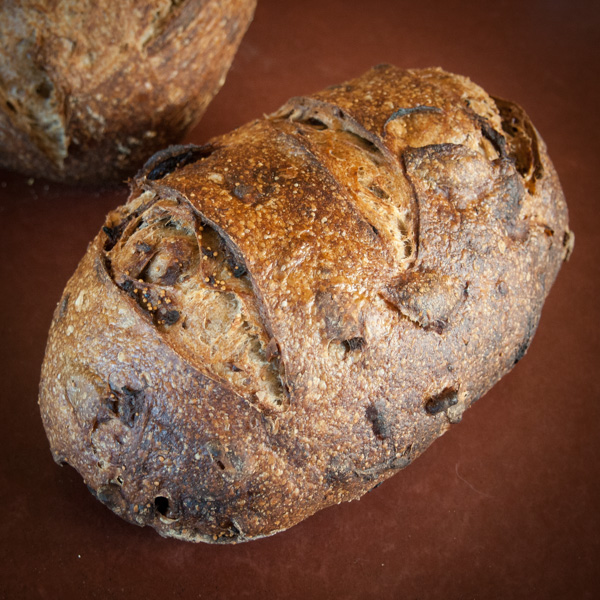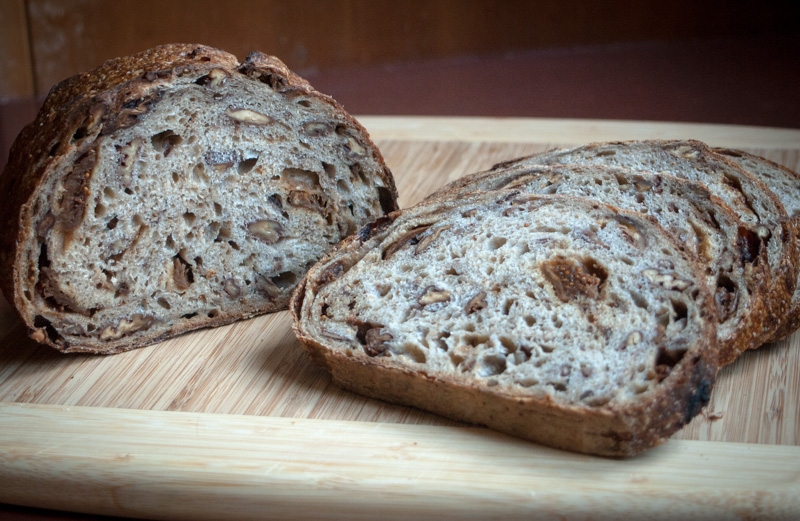 Happy New Year everyone!
-Brad