Newbi first picture upload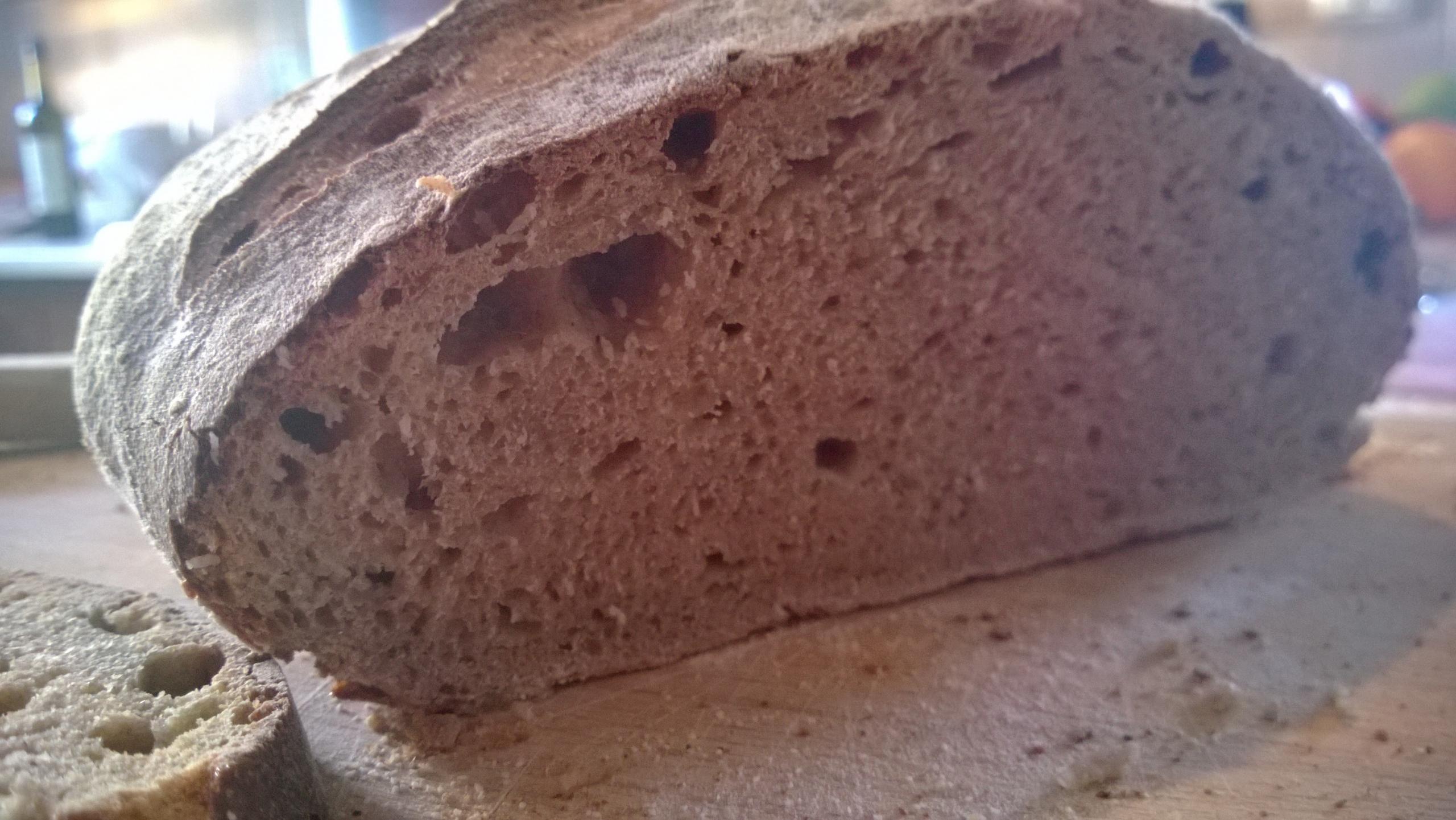 Here is my first picture that I am uploading.
I took a course back in July 2013 on artisan sourdough backing and have been hooked. I am a little nervous posting pictures of my breads, but welcome comments.
Here is my first sourdough bread for 2014. 
40% Whole Wheat
35% Whole Spelt
25% White