The last of 2013 - Andy's Borodinsky – Take #1
Last week, I went to a health food store in Dubai to pick up some Rye berries, and black strap molasses. To my dismay, I could not find any malt syrup in the store, and left to a shopping mall for lunch. Located next to the food court was yet another health store that quickly caught my sight. I went in, and asked for barley malt syrup, and the salesperson said that they do not sell it anymore. I was just on my way out  when I  heard him calling upon me and saying: Wait, I have some barley extract! It was slightly expensive for what it was, a syrup, but I gladly bought it anyway.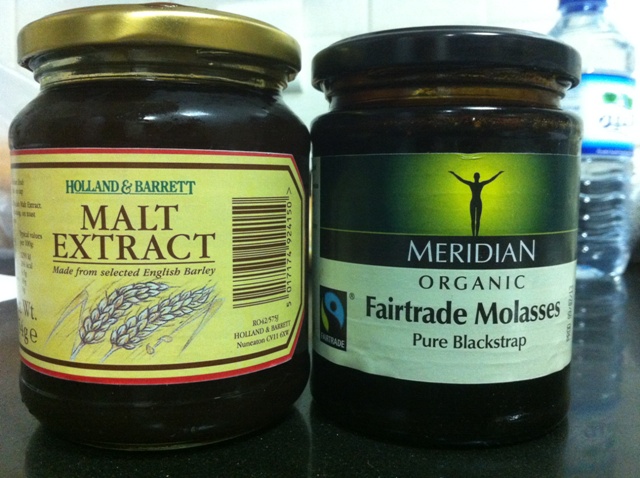 Having had two ingredients that would likely make my planned borodinsky as close to authentic as possible,  I decided to refresh my dormant rye starter. Andy's recipe : here, was followed to the letter, with no deviations at all, except the fact that I replaced Rye malt with Barley extract syrup as I had no rye malt. I milled the rye berries, and mixed the fresh flour with the non organic rye flour I had in store. Everything came together as expected, and I was quite content with the process. The Sponge was mixed and immediately refrigerated for 6 hours and when I returned home, I removed it from the fridge to warm up.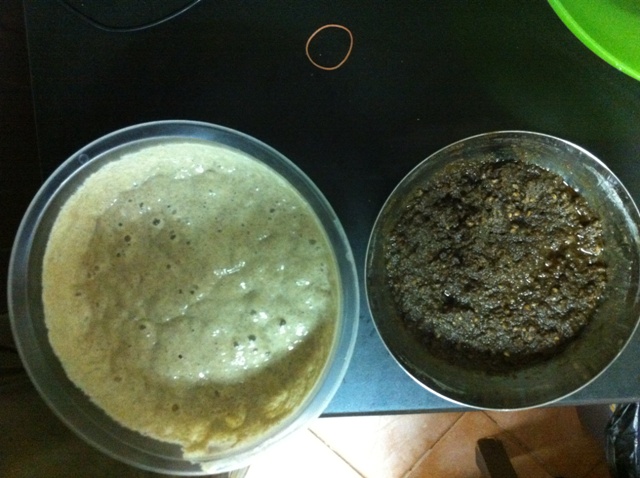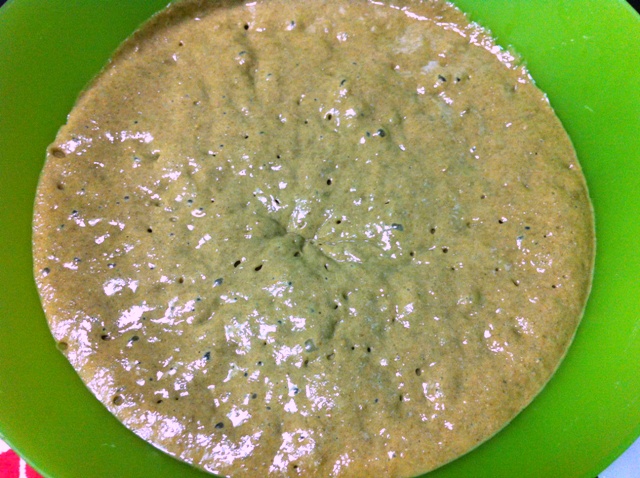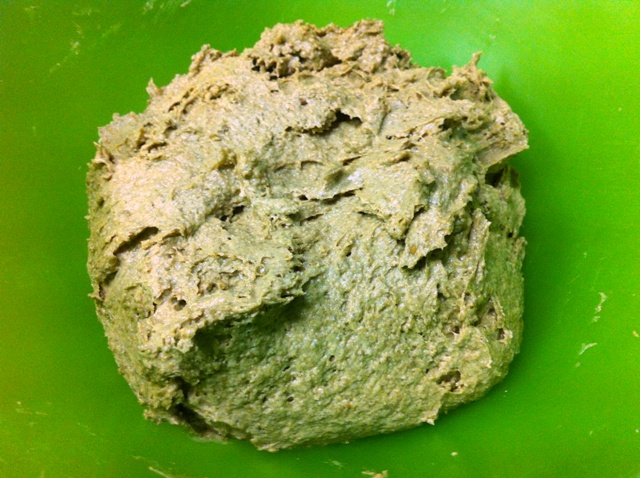 I mixed the final dough, and left it to ferment for 1 hour. It was then divided into 1.3 Kg for the Pullman pan (with lid on), and 5.5 Kg for a smaller Pan. Final fermentation was a scant less than an hour, and the pans went into a 260 C oven for 10 minutes, and at 100C for 4 hours. The aroma of coriander and the slowly caramelizing rye and molasses were very  sweet and satisfying. The tiny loaf in the pan did not grow much in the oven, but I was in anticipation of a good height to the Pullman loaf. After 2 hours I had a peek to register the temperature of the crumb, and slid off the Pullman lid to see a sunken top… Ugh! Ok, what have I done wrong?
It didn't take me much time to find the culprit behind my sunken loaf. Hydration! Andrew whitely talked about it in his book: Bread matters but I underestimated the importance of it in rye breads, especially those with high % of prefermented flour. I had added more boiling water to the soaker while making up for the loss in evaporation. I have also failed to notice that Andy's recipe uses thirsty rye flour, while mine is not as absorbent.
Unfortunately, The Pullman pan's blue steel coating was corroded due to the molasses, and the long moist baking. You may notice the iron oxide patches on the bottom and the sides of the loaf. If I ever bake such breads in this pan again, I'll have to line it with parchment.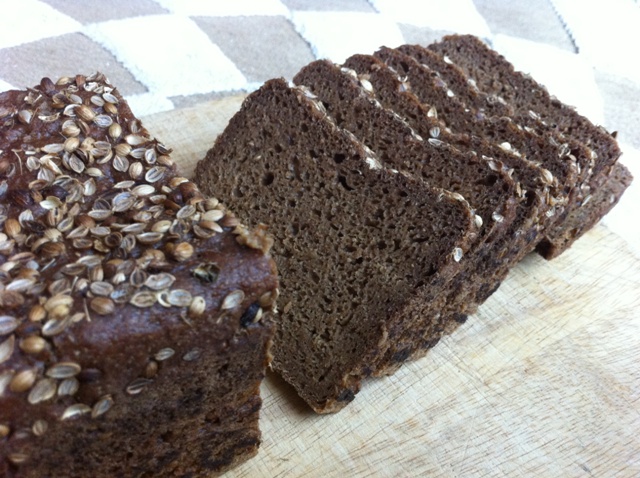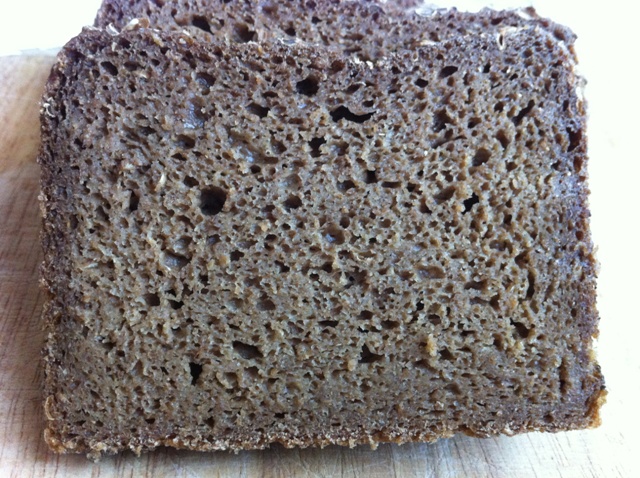 When cooled,  I wrapped the loaves in linen, and waited 24 hours to cut the small loaf, and a 36 hours to cut the Pullman one. The crumb was soft and very moist, but not gummy. The crust was neither hard nor soft. The bread was super delicious, with hints of molasses/ malt. Coriander's flavor, of course was prevalent.  Perhaps I added too much crushed coriander as garnish.
-Khalid