December 31, 2013 - 12:18pm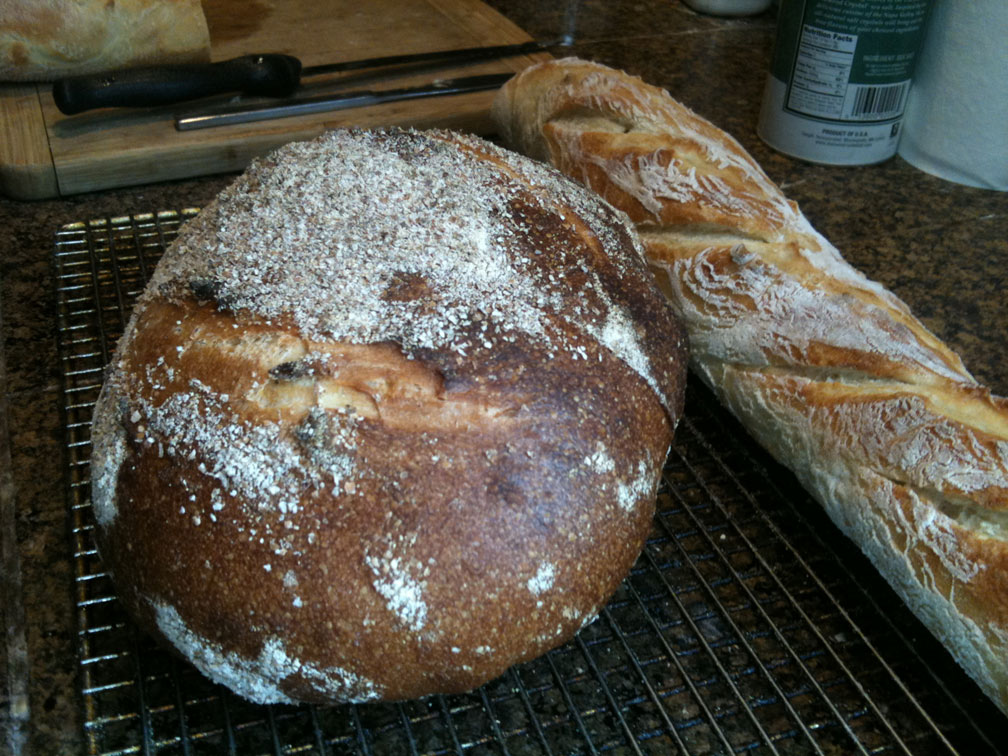 Just passing along a technique I tried.
I've been doing some high hydration baguettes and was having trouble getting good slashes even with a razor blade lame - too gummy.
The baguette pictured was slashed about 5 min after it went in the oven. The skin of the dough firmed up and the razor slashed beautifully. I'm going to experiment with slashing wet doughs after they go in the oven to find the best time to make the cut.
The other loaf in the picture is my first attempt at apple-water yeasted bread. Got tremendous, though late oven spring, likely due to the thin pizza stone not imparting a lot of heat to the dough. Was just out of the oven here, so will have to show the crumb shot later.